Sunday night was the last occasion on which Sai Yeung Choi South street was open to pedestrians. At 22hrs, the police invited performers and crowds to leave. On this last hooray, a huge crowd had come to bid farewell to karaoke street.
Neighbor and business complaints
The end of "karaoke street" is not totally unexpected as performers had kept on increasing their professional-level sound systems to drown competition under the decibels, leading to regular complaints by local businesses.For some performers, it was the occasion of making some nice money.
Despite these inconveniences, the whole street exuded a formidable vibe that best embodied the spirit of Mongkok, and its grittiness. Hong Kong may have become more orderly today, but it certainly lost a part of its soul.
Some performers, when faced with some technical issues already left on Saturday: "I do this because I like it, not for money", said a man with a big portable sound system. "Clapping is enough for me".
At the same time, many other performers were much less generous with their time, receiving a lot of envelops ladden with cash on their last days. Despite the greed (which was ultimately the downfall), Karaoke street also provided entertainment for older HongKongese lacking places of commonality in the city.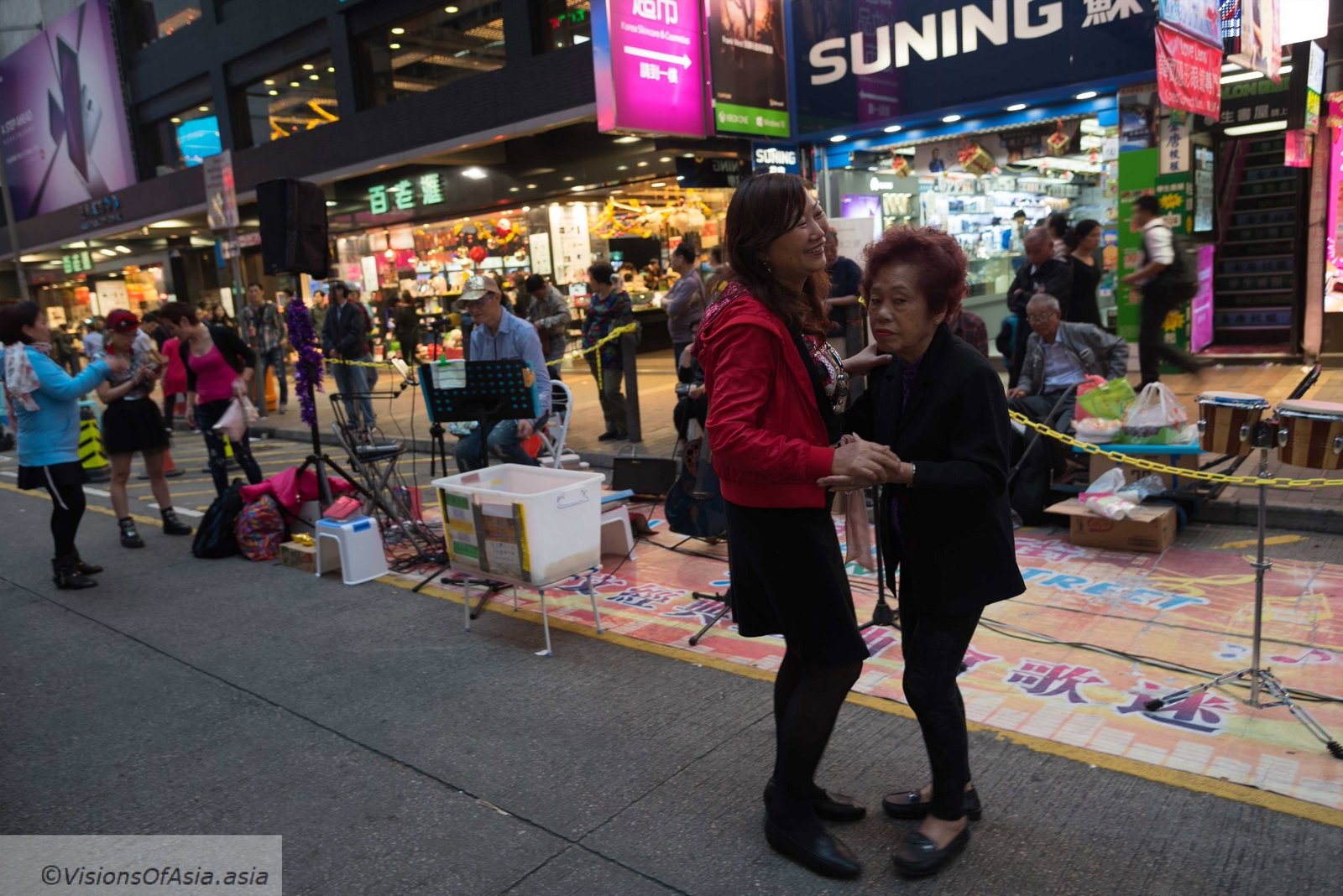 Dance and music
Some of the performances could often derive in full blown dances by dozens of people. This video I took last time is a perfect illustration.
It must be said that Mongkok is not an easy place to police and keep happy, as they were the theater of the"fishball riots" in 2015, in the aftermath of the umbrella movement.
It is possible that political and policing afterthoughts were not very far from the mind of the district council which asked for the removal of Karaoke street.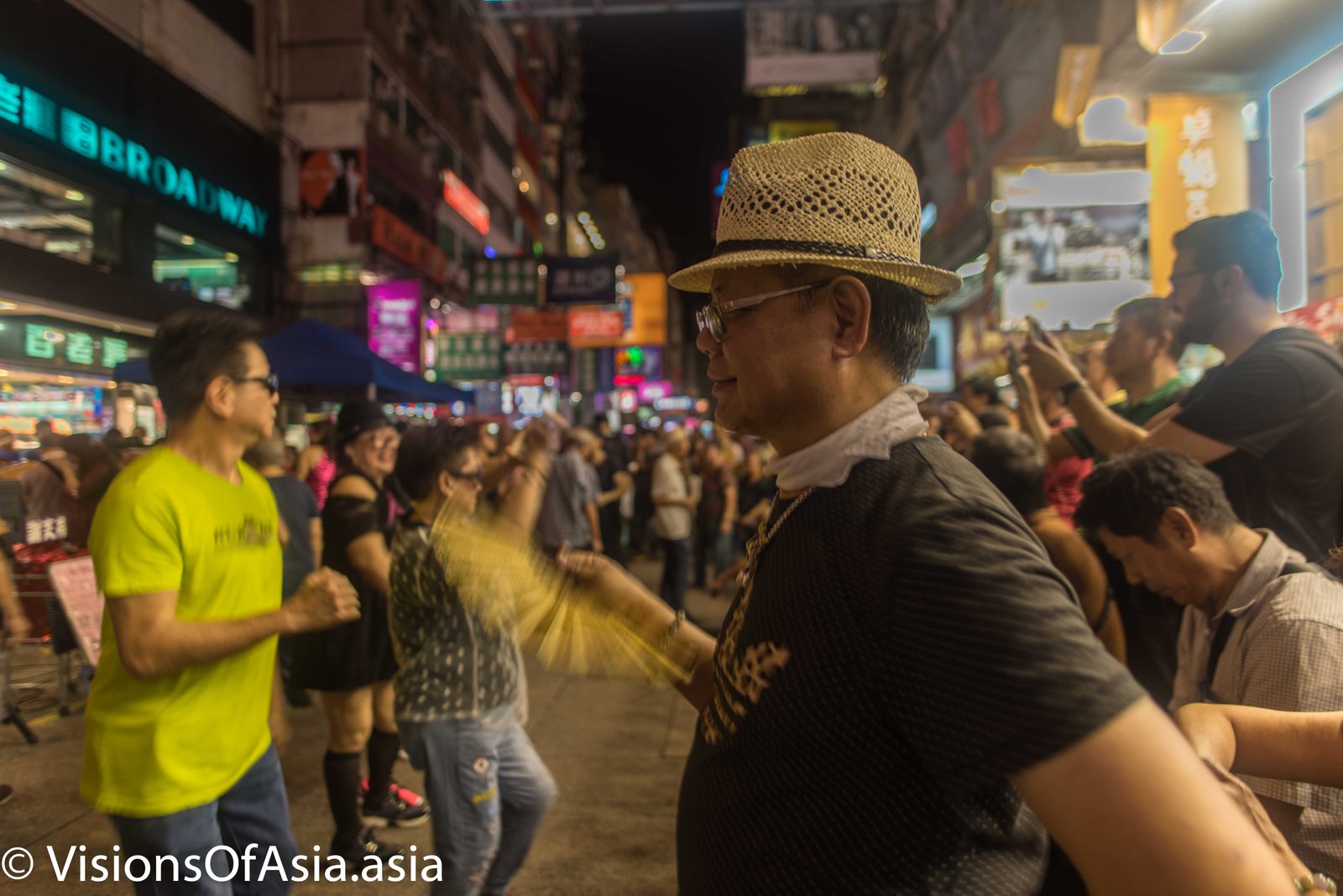 Most performers took it in stride, vowing to find another place to perform. However, Hong Kong will soon realize it lost a part of its soul, killing an entertainment that was famous with tourists worldwide. Where the farewell to karaoke street may have been bittersweet, another piece of vibrant culture has disappeared.