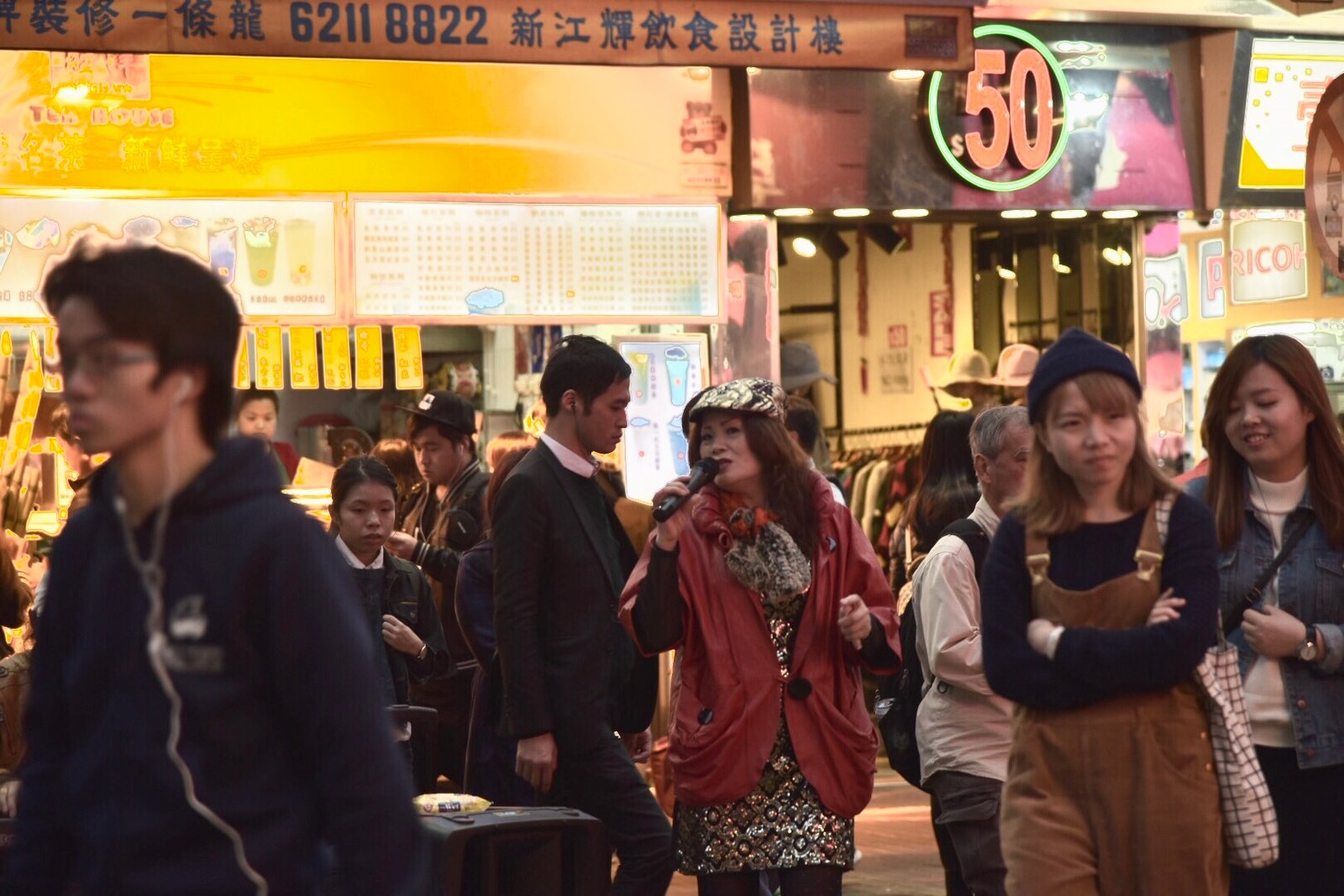 The famous Sai Yeung Choi Street where performers show off karaoke performance and which is also known as Mongkok's "karaoke street" came through as exploding the decibels. To counteract the noise level from the performers trying to outdo each other with louder volume, a shop decided to put a "noise barrier" on the street. City authorities have considered this "noise barrier" as a hindrance to public passage, but this triggered a debate on the noise on "karaoke street". This youtube video might give you an idea of the atmosphere:
A traditional hot spot
To understand better this area, it should be known that Mongkok's Sai Yeung Choi street featured prominently among the Mongkok Umbrella movement hot spots as well as during the infamous "fishball riots". Today, while the calm has returned, it still is a very populous area. Young and older Hongkongese come to enjoy the karaoke and the atmosphere on week-ends and public holidays. Not to mention, it is the only place where the last few remnants of the Umbrella movement still hold a sit-in.
When fun becomes nuisance
The problem is that most karaoke performers come there to earn money. When money is involved, it is the guarantee things will run out of hand. And indeed, performers have started competing by raising the sound level of their installation.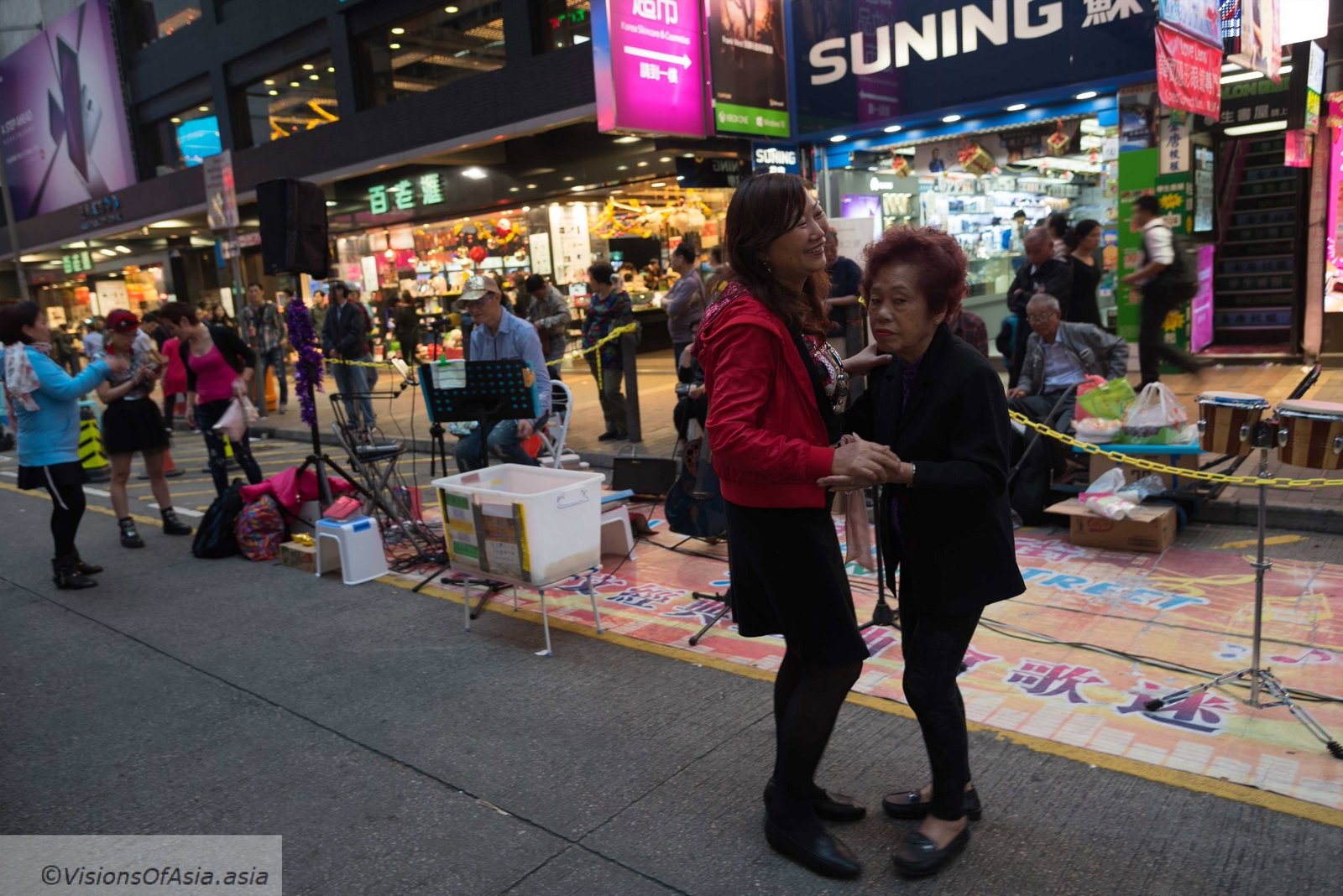 Obviously, some people love the music and the fun like the ladies dancing to the tune of "Moon river" in the picture above. Other people (especially those who must live in the surroundings) tend to be bothered by the close proximity of those karaokes. In fact, they tend to literally almost walk on each other's feet. To understand that better, watch my latest Periscope on that street:
https://www.periscope.tv/w/1jMJgdnZgVgxL?q=karaoke+street
Originally, that karaoke street was taking place every evening. As people complained of the sound pollution, they restricted it to week-ends and public holidays. If the sound pollution continues being a nuisance, it is highly possible this original cultural spot will be eliminated altogether.
For now, you may want to go and check it out yourself (Mongkok MTR, exit "D), look for "Sai Yeung Choi South Street".
Enregistrer
Enregistrer
Enregistrer