Devil's peak is probably one of the easiest hikes in Hong Kong. The proof of it is that many old people come up there for their morning or evening exercise. It was thus just logical that I would attempt a barefoot hike on Devil's peak.
One of the easiest hikes in Hong Kong
The Devil's peak, despite its scary name, is one of the easiest hikes in Hong Kong, its path being mostly cemented. Of course, it depends where you make your entry, but it is quite an easy hike with a very moderate climb of roughly 20 mins to 1/2 hr. Many oldies come on the peak to exercise in the morning or in the evening.
Climbing to the Gough battery through the shortcut takes  a bit more scrambling as it is a makeshift path. Still, for a barefoot hiker, it is very easy (about the level of Dragon's Back).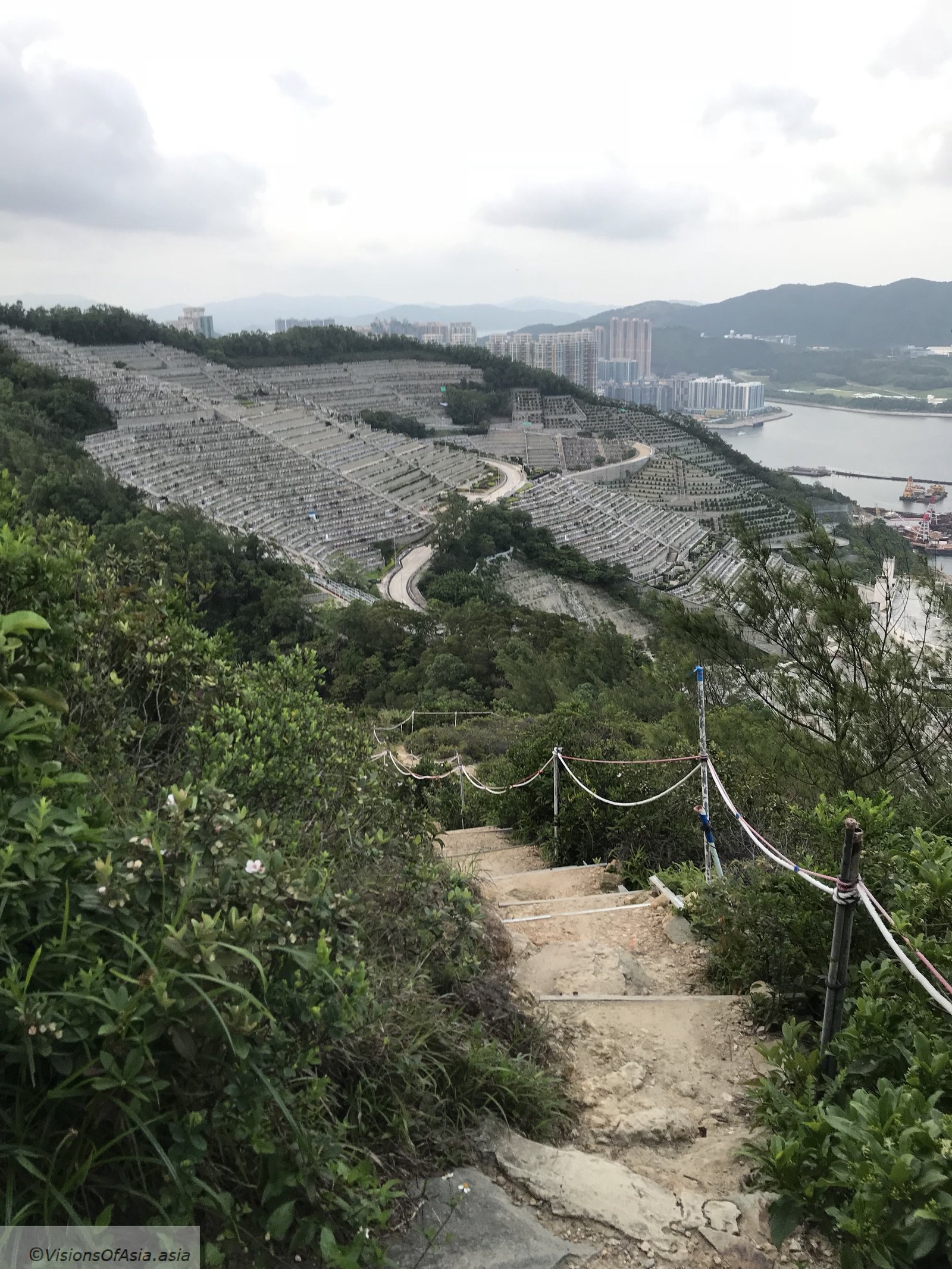 The Devil's peak is at the end of the Wilson trail, one of the famous HK hiking trails crossing across all of Hong Kong. However, you don't need to complete the full Wilson trail to reach Devil's Peak. There are far easier entrance points.
Gorgeous views
The Devil's Peak is located just next to the Permanent Chinese cemetery of Junk Bay. For Westerners, there is a something unique and soothing in this view, for Chinese, it tends to make them extra nervous.
When looking on the other side, the view extends on Kowloon bay and Victoria Harbour and is a favourite spot for sunsets.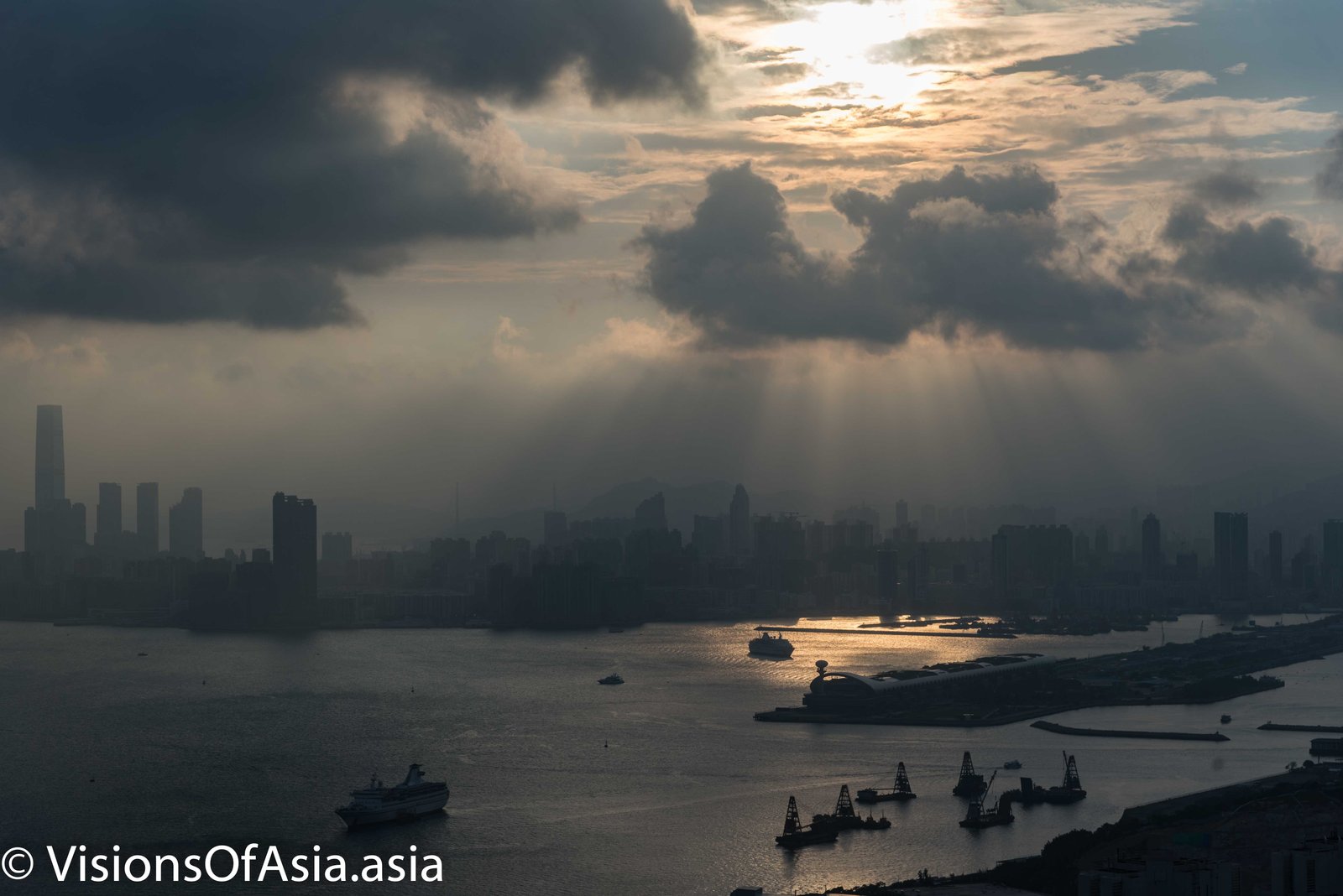 A view by drone provides even a better context as it allows to capture both, the devil's peak and the view behind.:
The Permanent Chinese cemetery
Obviously, in Chinese-language sources, you will not find a lot of resources on this cemetery, but it has a gorgeous view on Junk Bay. As previously explained, there is a lot of superstition around death in the Chinese population, so they get very nervous by the simple evocation of cemetery. You can see below a view by drone of the cemetery which faces the sea in good "feng shui" manner.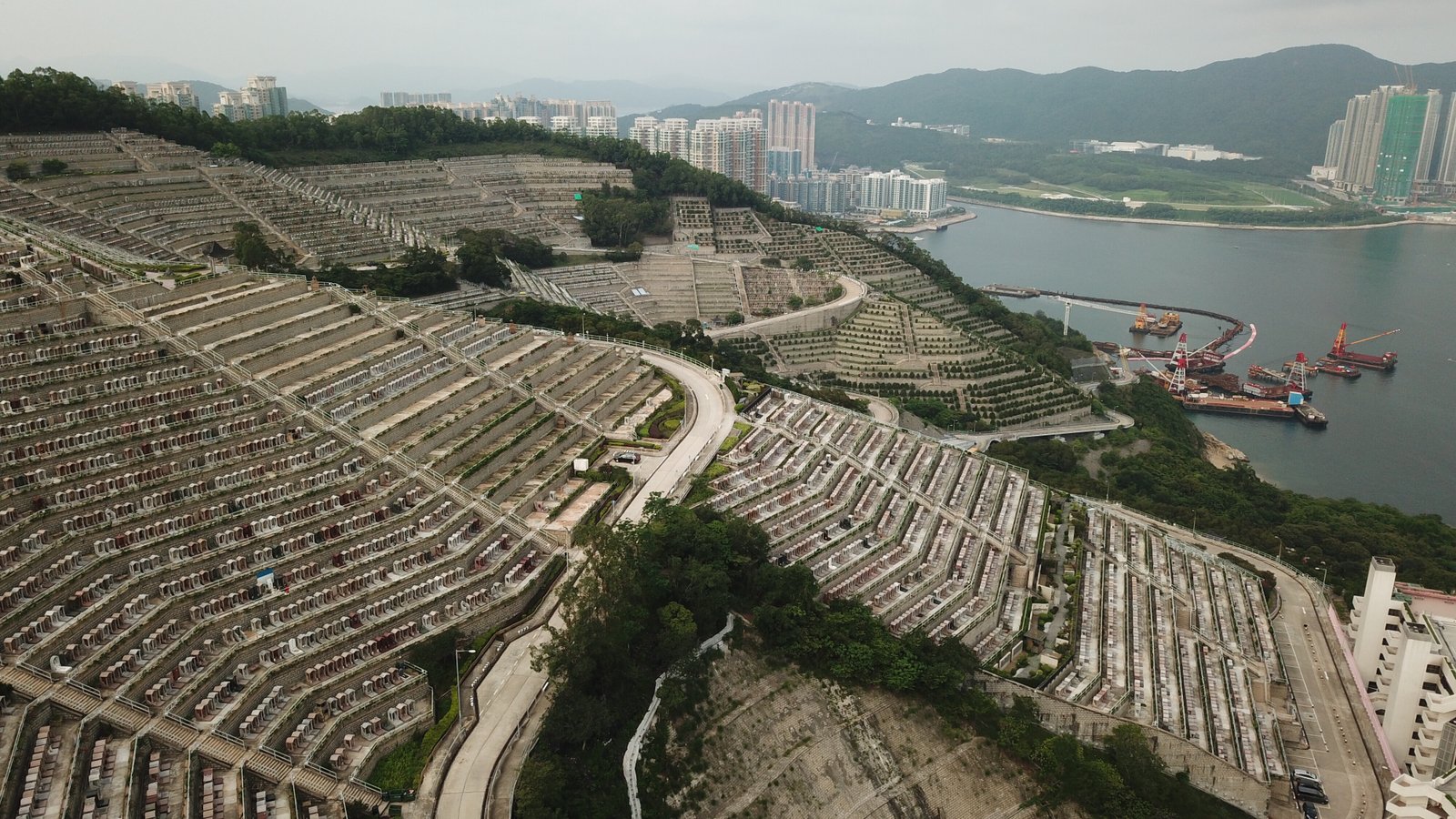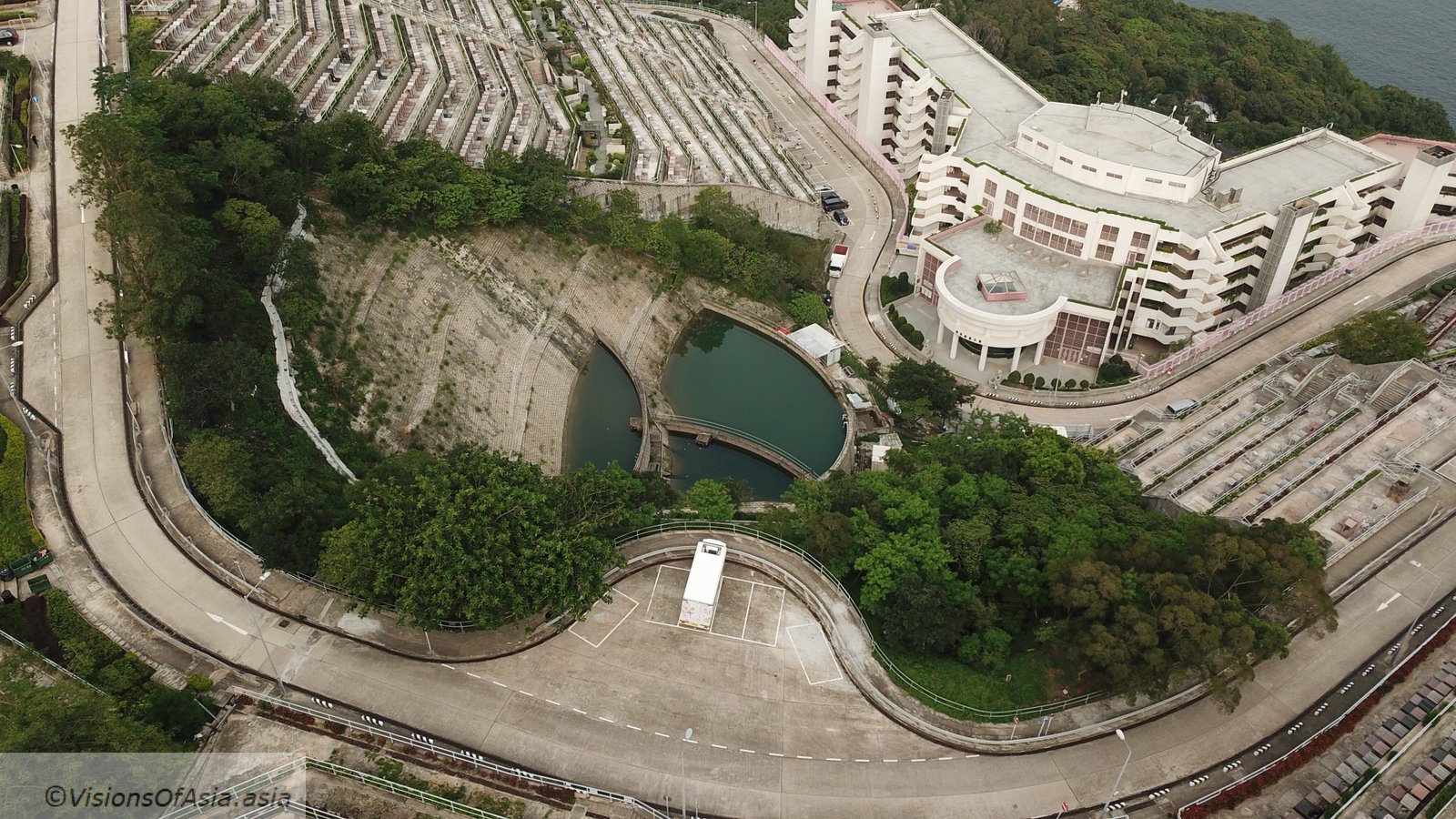 The panorama is quite gorgeous from up there.

Kowloon bay view
However, despite the majestic beauty of Junk Bay, the best view at sunset is obviously on the other side. When there are clouds, the "angel light" effect can lead to some quite stunning pictures.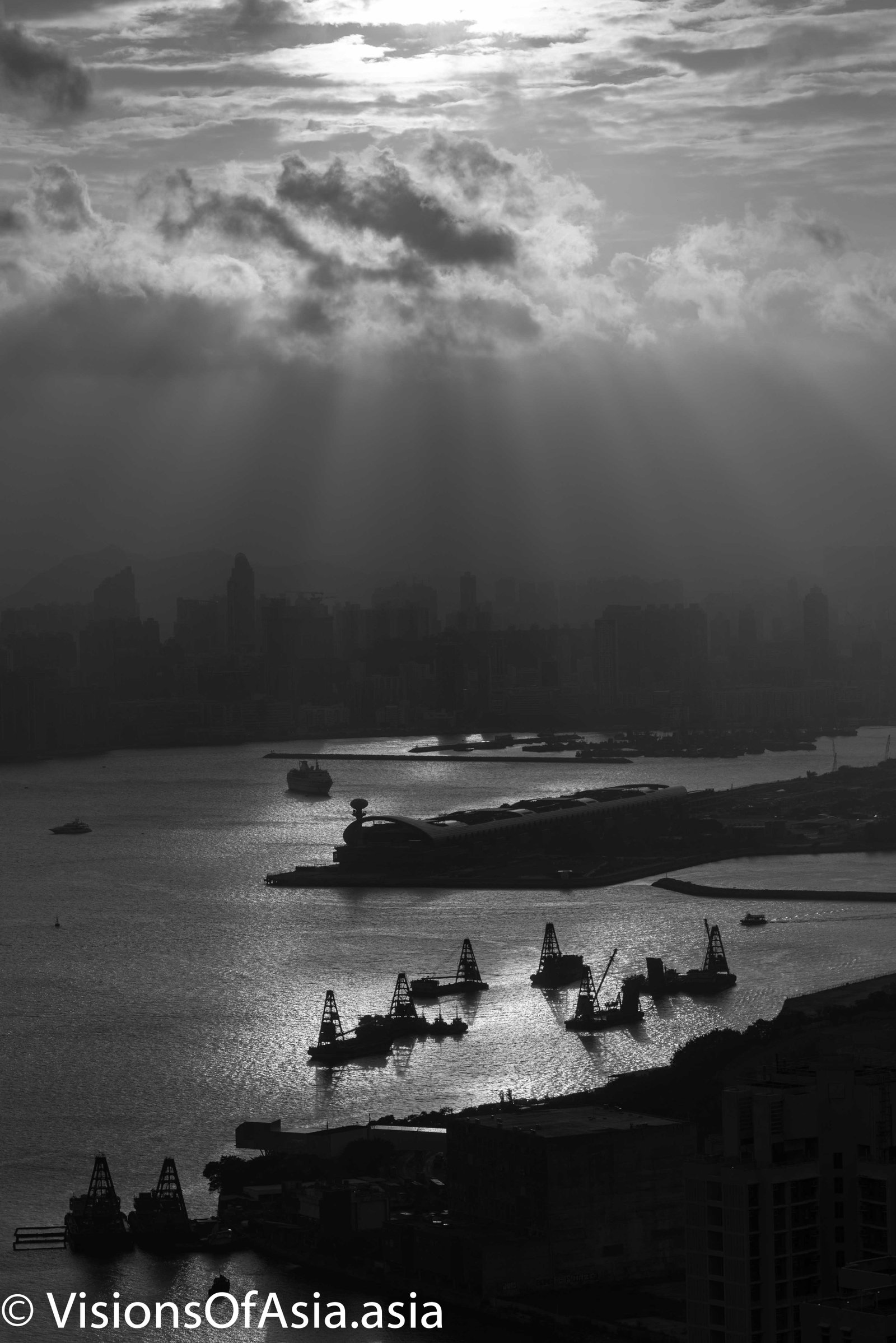 Obviously, because of its ease of access, a lot of photographers occupy the premises at evening, often with ND filters to dim the sunlight. I did not use a ND filter, yet the result is quite acceptable in my feeling.
By drone, you can have a general view including the Devil's Peak and Gough's Battery, but the lack of dynamic range on the Mavic Pro's sensors do flatten a bit the colors of the sunset.
At any rate, here is the sunset with my Nikon: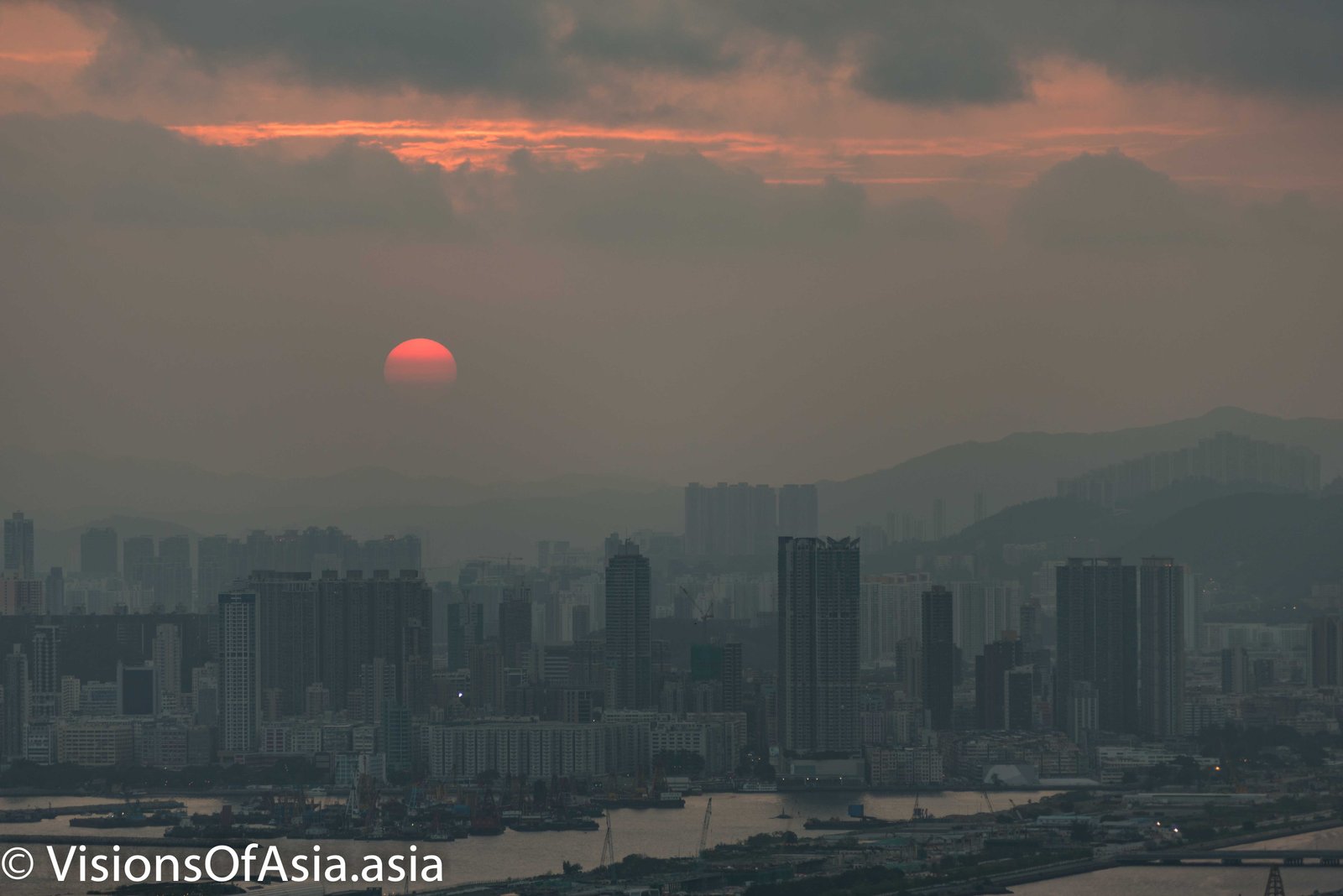 And to end this, a panorama over Kowloon Bay:

How to get there?
Getting to Devil's Peak is as simple as taking the MTR to the station Yau Tong. From there, you will have two paths to reach Devil's peak: the first one which involves a quite steep climb on a paved road. This path is generally preferred by some Chinese who are superstitious and scared of walking close to a cemetery. If you can, you may do a barefoot hike on Devil's Peak.
I do recommend the second path, which passes near to a temple. I provided a google maps instruction below. The climb is much easier. Just beware that at dusk, you may have wild boars forraging in the surroundings. Never touch them or approach them and they should leave you alone.