So, after training, running and hiking barefoot, I decided to participate to one of Smartone's (my mobile phone provider) fun races. The race seemed essentially geared around promoting the Apple Iwatch and its benefits for training. Nevertheless, it was a fun occasion of going out and running with Matthew, my HK friend. So, it was a first barefoot race, but "race" between brackets for it was not really a race.
Getting there
The race took place at Diamond Hill, which is just one MTR station from my place. The fun thing is that I have a shortcut to get to the sports ground, which involves some forest trail near my condo. So, I took the trail, and managed to run all the way to Diamond Hill, by which time I was already sweating as hell.
Knowing the forest trails near your home is fun, as they give me a number of shortcuts. I have another shortcut on the same path taking me right up Jat's Incline, towards Kowloon Peak. This time, it was just to get on time to the sports ground. As I am pretty confident now with going around barefoot, I just ran from my home without shoes or slippers. This allowed me to keep it light and easy.
The Smartone event
For a race organized by a mobile phone company, the facilities they provided were a bit on the spartan side. In the matters of drinks, just one 18 L bottle of water was available.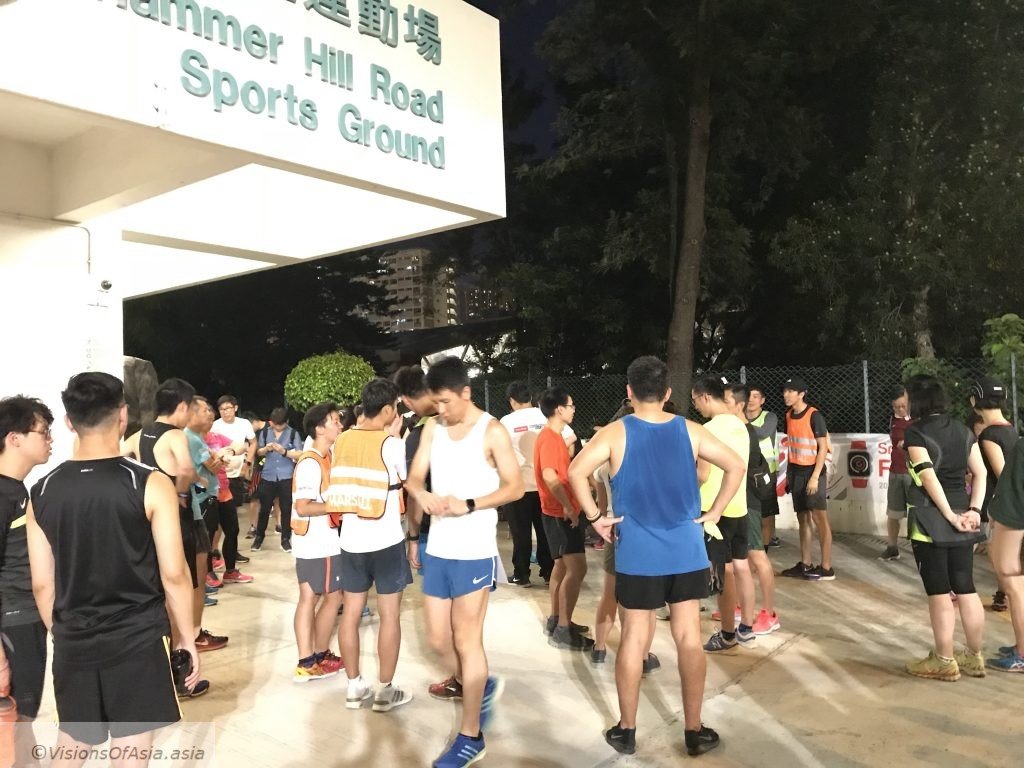 But then, of course, you could borrow an Iwatch and test it. I never saw something more unhandy for fitness. Both, the small screen, the lack of ergonomy and the erratic heart rate measurements were a total put-off.
Now, to the big elephant in the room: no issue at all with me running barefoot. People were just a bit astonished, but as most are runners, they understood the desire to be barefoot and to run barefoot. Some runners even came to enquire about my running barefoot. While on the tracks, I saw at least one other guy training barefoot. So, after the 2010 vogue and crash, now it seems barefoot running is either starting a comeback or keeping the true "believers".
The race
Anyway, we were not there for the watch, but for the race! Initially scheduled at 19.00, it finally started only at 19.30… Thankfully, our group was the first to depart, and contrary to our fears, it was not a free for all race, it was rather a slow, paced jog. We did a 3.5 kms loop and came back at the starting point. As we were a bit bored with the pace, Matthew and me, we both sprinted to the finish line.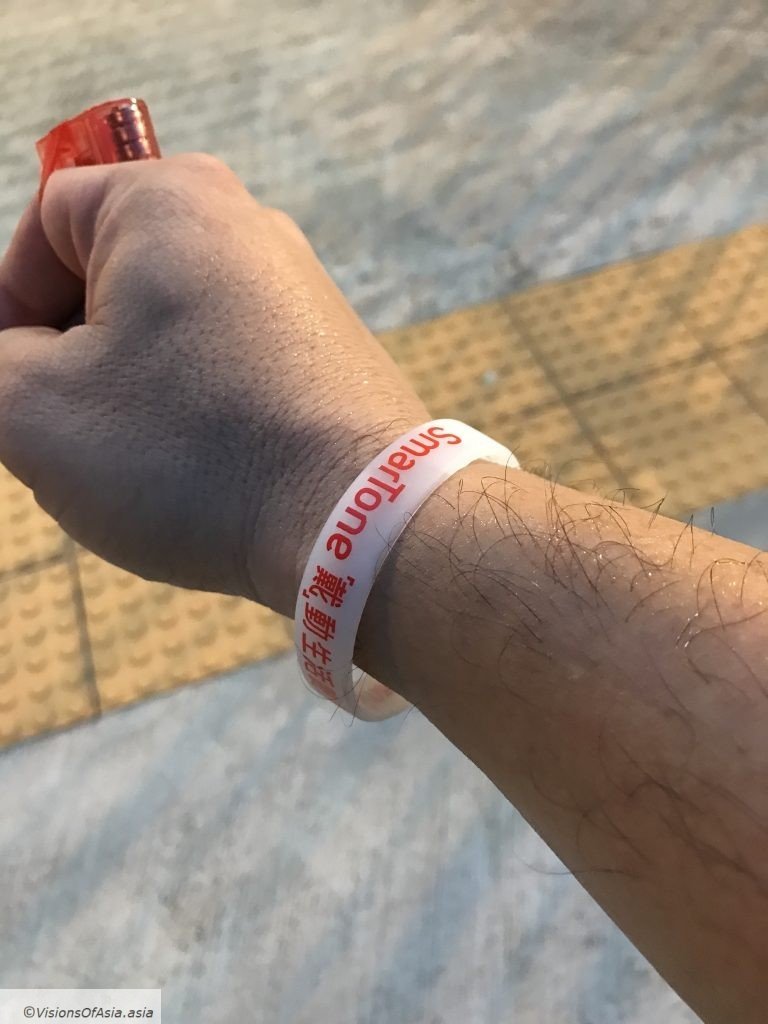 All in all, a fun initiative and a perfect time together with a friend. Heat and discomfort due to the humidity can be taxing however when running. There was little to no breeze and most of the runners were in the same state as me, drenched with sweat.