One evening, on returning from my excursion up a mountain, back in December 2017, I decided to do something differently, and have my dinner outdoors at one of the roadside stalls of the place. It was my first experience of street food in Busan.
Roadside stalls with hygiene
Contrary to what you would expect in Thailand, for example, the Koreans do take hygiene at heart. So, vendors do use plastic gloves when handling food and all of their dishes are single-use.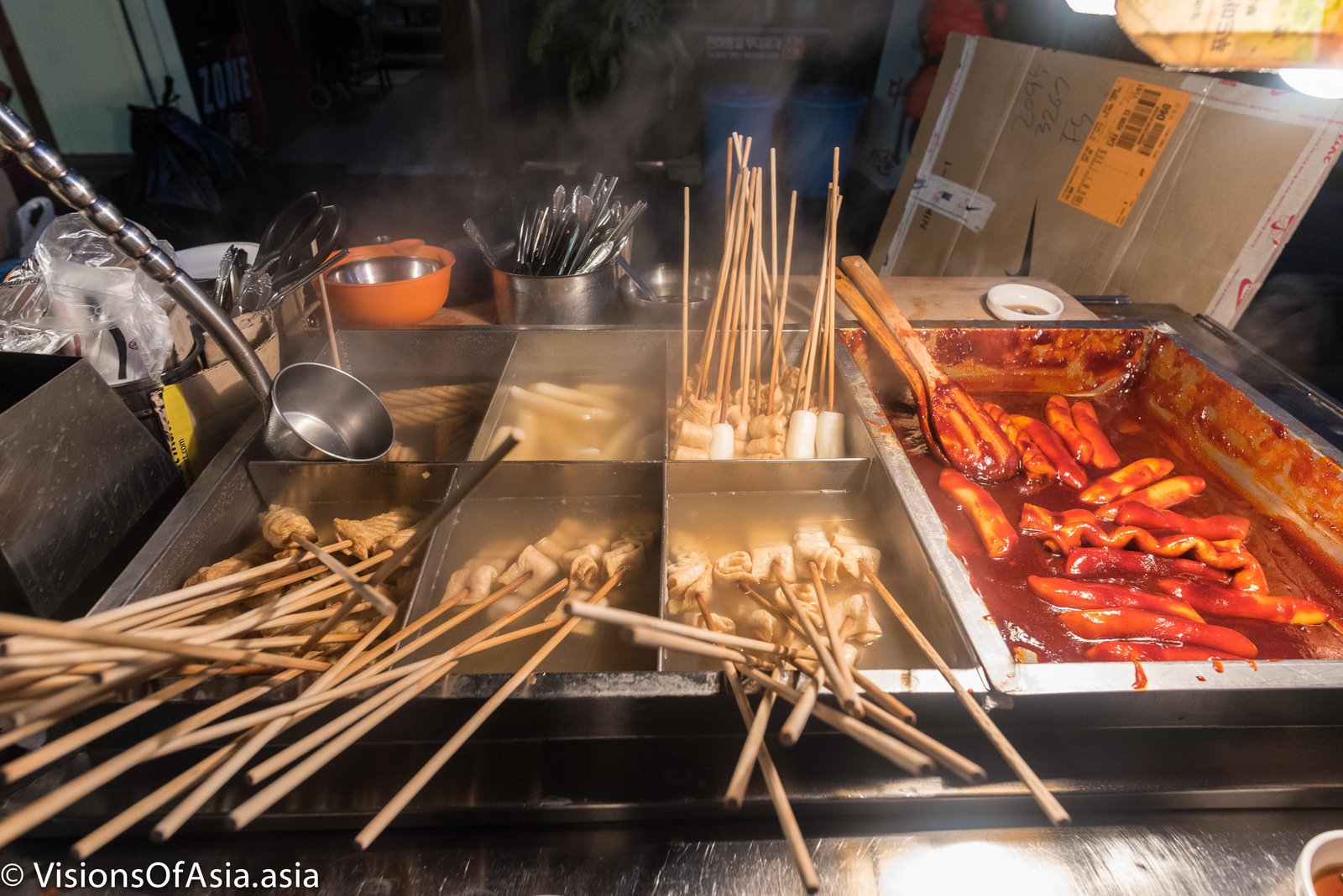 Rice cannelloni
Most of the dishes were simply some form of rice cannelloni as can be seen on the pictures. The sauce was pretty good and in the cold evening of Busan, it did provide a refreshing change from habitual food (although I must say I tried also some delicious kimchi).
Most people just eat standing.
Atmosphere
Indeed, one of the lovely things about street food in Busan is also the atmosphere around. The night lights, the stands and the street's setting combine to give it a homely atmosphere. Eating out should be done more for sharing in the atmosphere of locals. One local student helped to translate for me my order and was quite curious to know from where I was. Koreans have always been welcoming and helpful everywhere I went, and Busan was no exception to the rule.
Finally, if you prefer eating in a restaurant, there are many places where you can eat kimchi or a full set meal for a very reasonable price.
For once, I truly enjoyed "going local". But then, Korea is a place where even foreigners are gladly welcomed to share the local life. Probably one of my best experiences traveling around Asia. Busan, itself, has a more "rough" feeling to it, but locals are quite friendly and nice.