One of the main sites upon arriving in the city of Busan, in Korea, is the Gwangandaegyo Bridge. Spanning 7.4 kms over the Busan bay, from Namcheon to Haeundae, it offers a gorgeous sight from the Gwangalli beach. Obviously, that was the first spot I hit upon arriving in Busan.
A bridge which looks its best at night
The bridge is illuminated at night, so it is no wonder that it looks its best then. Beyond the spectacular view on the bridge spanning across the bay, this bridge can also be seen from a mountain nearby, called the Hwangnyeongsan.
But on my first evening in Busan, I just went down to the Namcheon beach, as it was the more accessible area to shoot the bridge. That evening, I was lucky as the moon shone over the sea, giving the whole area a perfect flavor.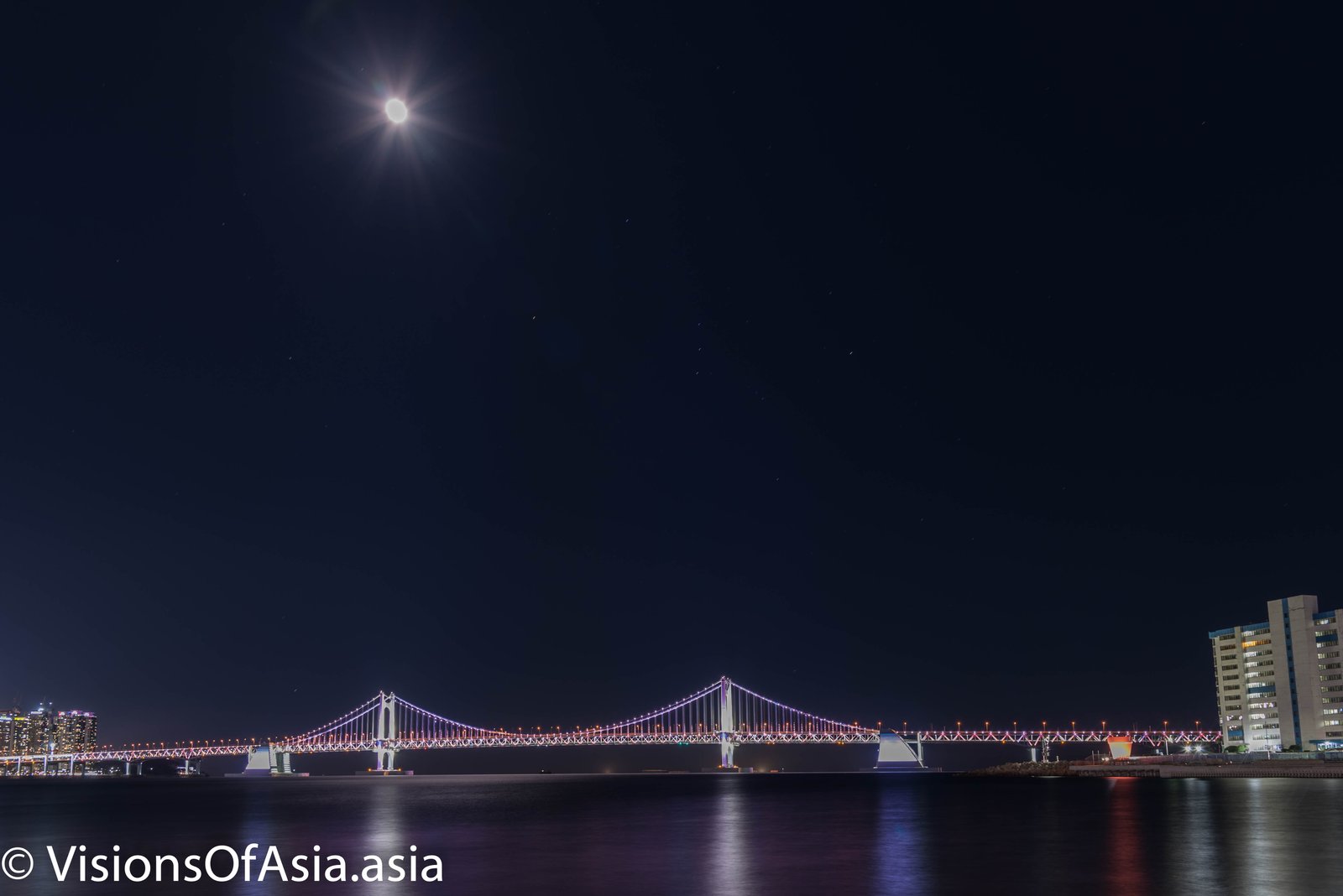 To the left, there are a number of buildings, offering an interesting contrast to the bridge, and further down the animated area (where I confess I did not go).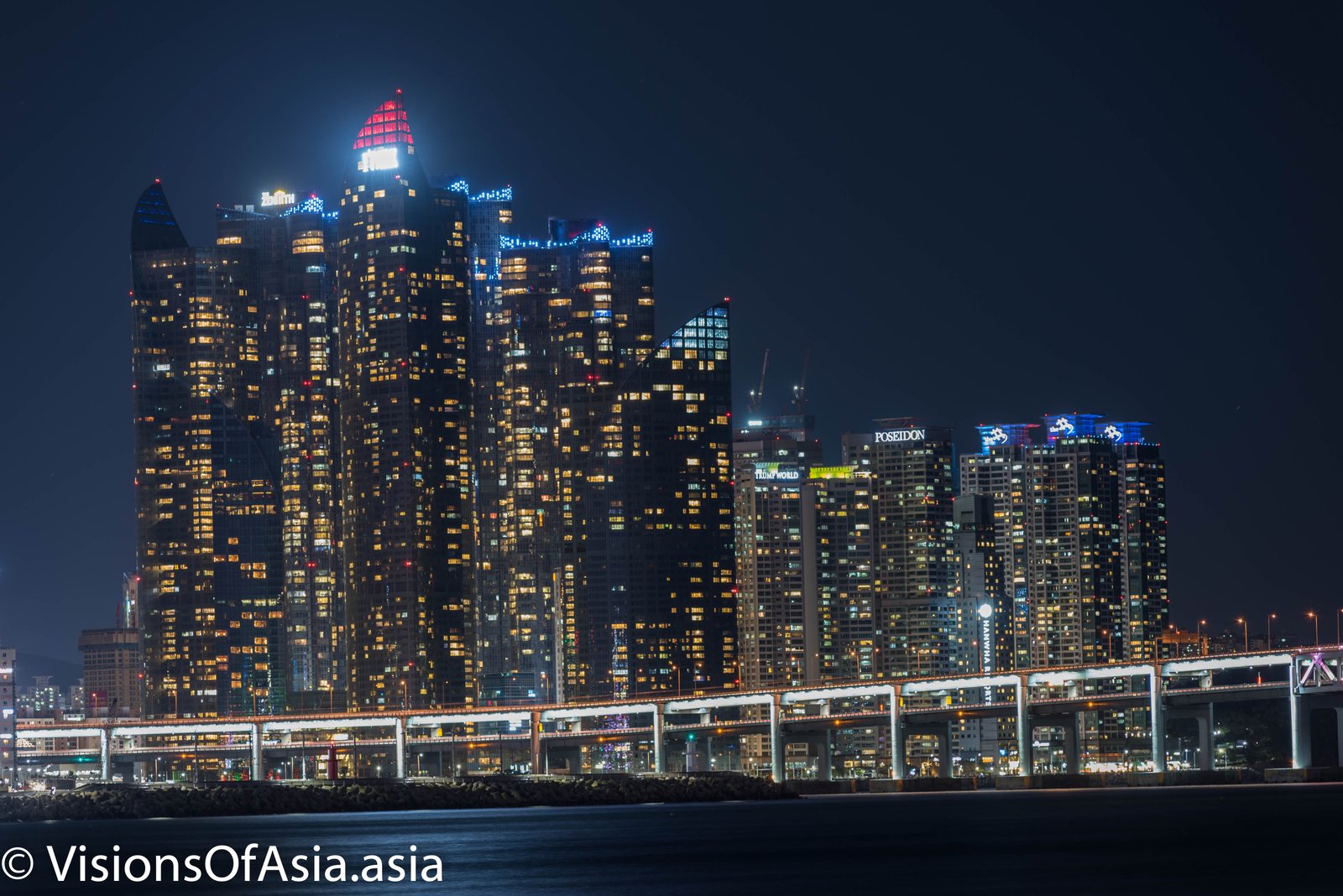 But the real best shot can be taken after a short hike up Hwangnyeongsan.
The view from the mountain
As mentioned, Hwangnyeongsan has the best views on the bridge and the bay.
The climb is steep, but the whole road is paved, so not much of a challenge.At a point, you will find a viewpoint platform. In winter, not a lot of people do this hike, so I had the whole place all to myself.
In the sunset and during the blue hour, Gwangandaegyo Bridge then becomes magical. Obviously, you must use a zoom to exclude all the trees in the way, but still, the general view of the bridge is quite impressive.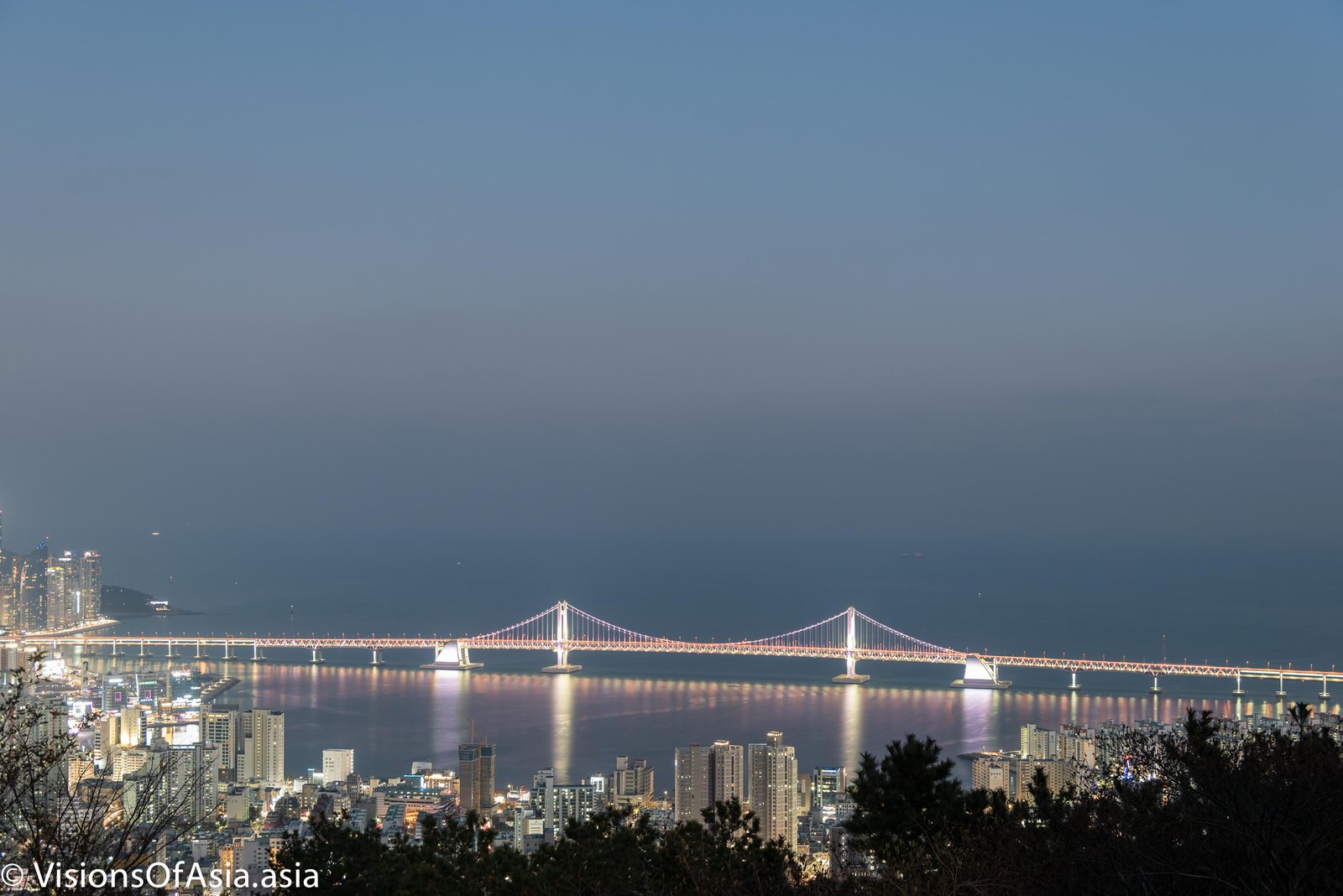 As the night sets in, the colors and the impression gets closer from what you you can see when you are on the Busan beach.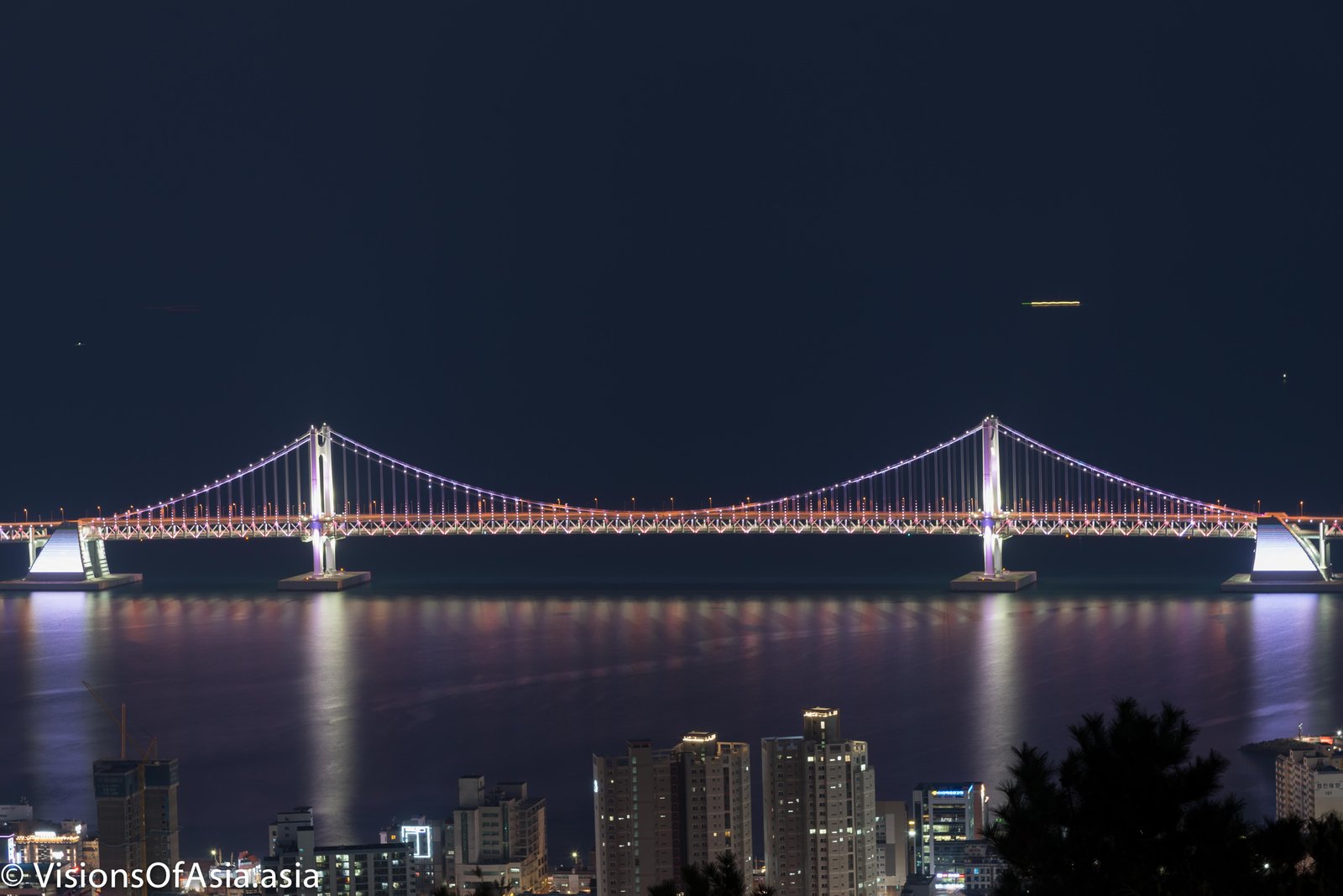 After this, I went back down, this time looking for some food.
How to get there?
There are two places where I shot the pictures in this post. The first one was near the MRT Geumnyeonsan, and involves walking down to the beach.
The second place is up on the mountain, but I could not retrace exactly the place; suffice it to say that at a point, after climbing Hwangnyeongsan, you will come across a viewpoint on Gwangandaegyo bridge, on the right of the road.