It was announced and it finally came: it seems all but certain now that the Sai Yeung Choi south street in Mongkok will be closed to entertainers. In fact, in a previous post, we mentioned that the decibels were causing a lot of complaints. In a recent vote, the District Council of Yau Tsim Tong passed a motion to close the pedestrian area of the famous Mongkok "Karaoke Street".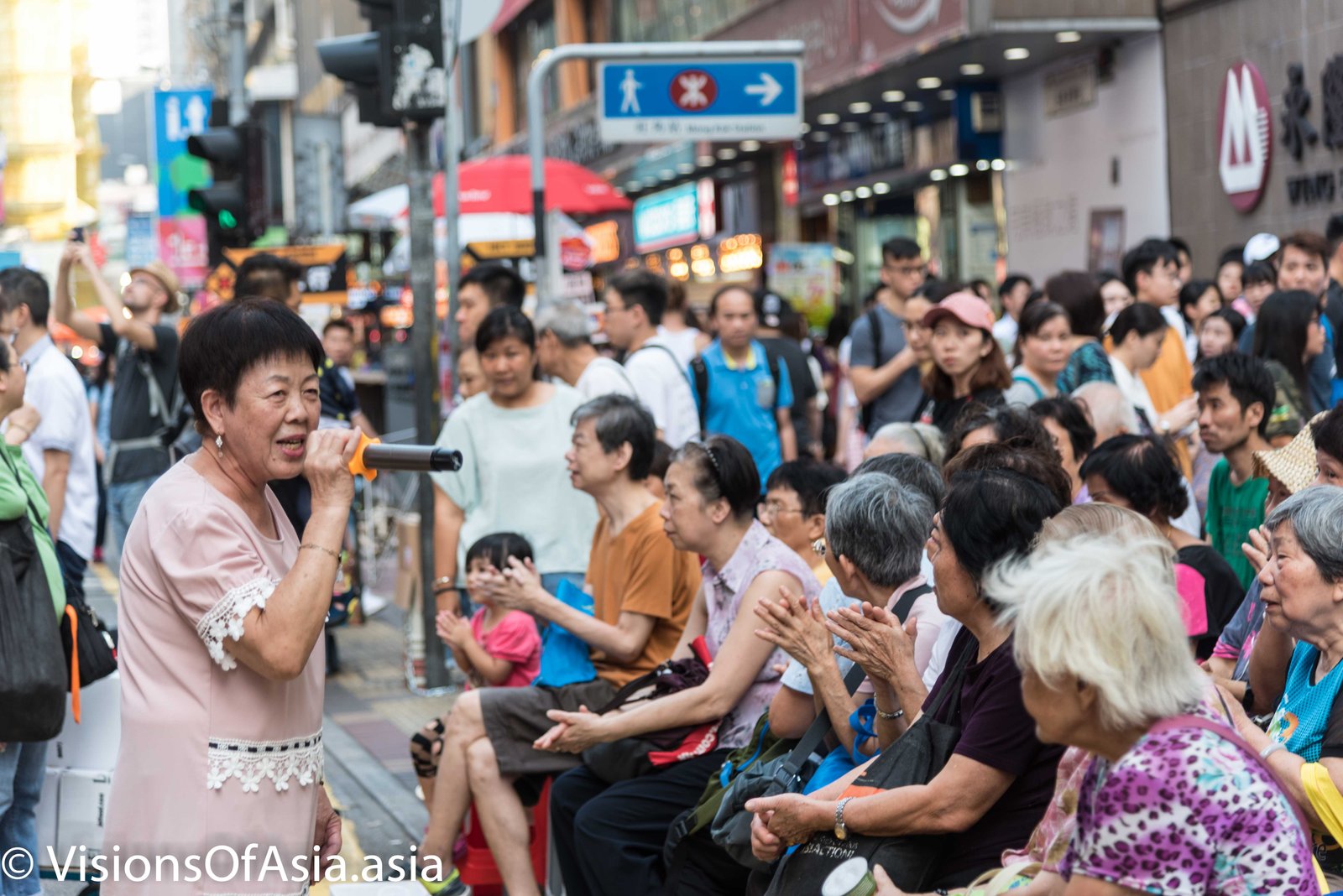 A predictable outcome
In fact, complaints about the noise and disturbance in "Karaoke street" are not new. Local businesses have been complaining about the impossibility of carrying out business with increasingly louder karaoke installations.
The complaints reached a new threshold as the performers kept bringing out louder speakers and more professional material, such as TV's, generators and mixing tables.
The "professionalization" of the peforrmers and their competition meant that you had people placed at just ten meters of each other, competing to be heard by passersbys witih increasingly louder volumes of sound.
Despite this, the vibe of "Karaoke street" was absolutely contagious, as can be reflected in this video and several periscopes I made at the same place over the years.
Political consequences
Sai Yeung Choi South street in Mongkok, is known as a hotbed of local popular culture, but also the last refuge of localists. In fact, among the performers, the last remnants of the "Umbrella Movement" found a refuge on that street. The famous Mongkok riots of 2015 also took place in that area. As of today, the area has become one of the last places to observe the typical Hong Kong culture and mostly older residents who enjoy their free time on week-ends.
Suppressing this area might thus trigger other political consequences. That is probably the reason why the HK government was not in a great hurry to offer a timetable for the eviction of the pedestrian zone.
In fact, the district council has no power to edict legislation, and it can only offer recommendations to the HK government. The said government promised it would act "as soon as possible" on the recommendations.
Nevertheless, the conflict of interests and the complaints of local businesses have given rise to an interesting situation in Hong Kong. How to reconcile the desire for entertainment and the needs of local businesses?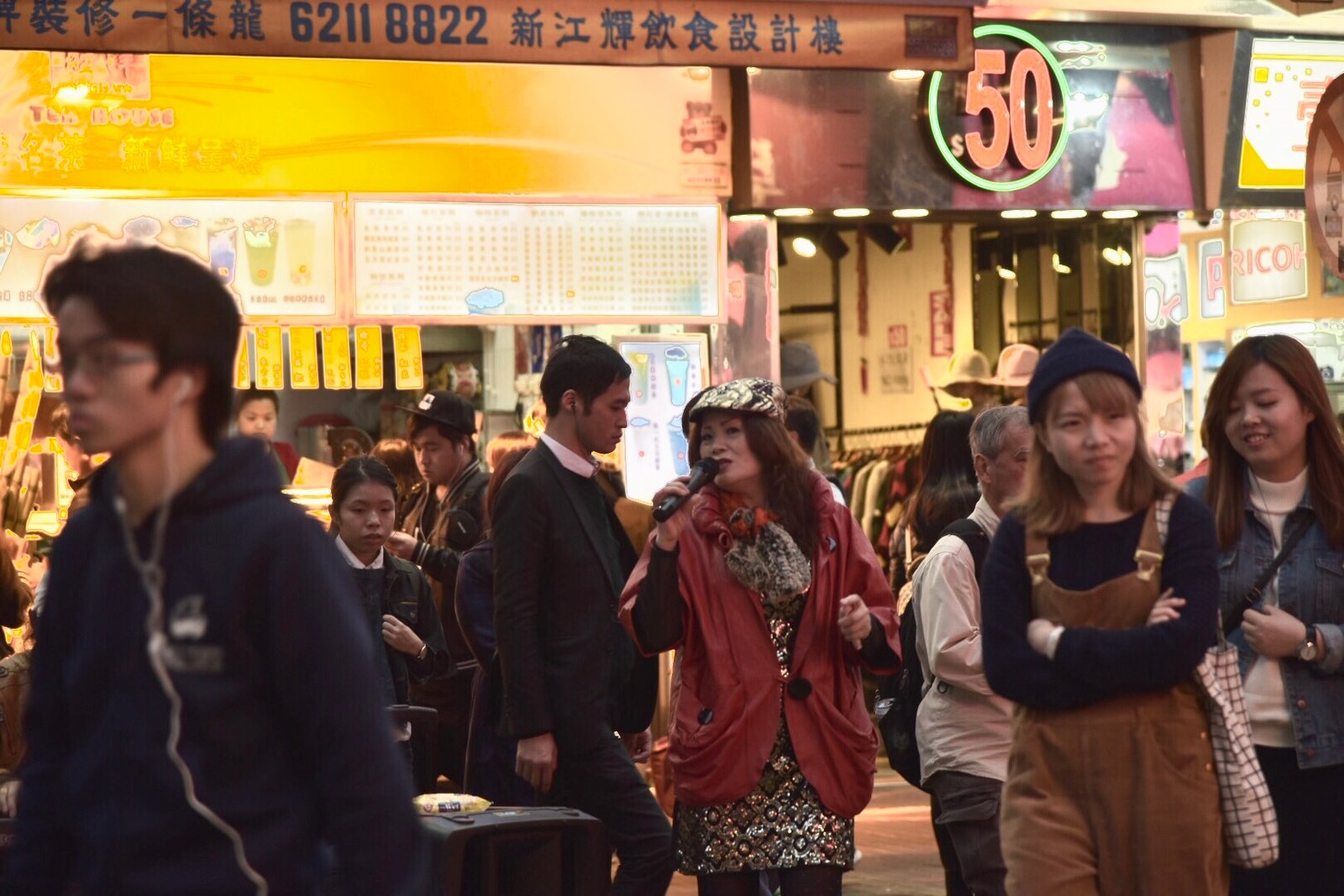 A middle way solution?
As always, the solution might be in the middle. Why not enforce a tougher regulation of sound levels among performers? Why not continue allowing this lovely entertainment area and participate in giving this extra vibe to Hong Kong?
Performers must be reined in, but it is certain that if Sai Yeung Choi South is closed as a pedestrian area, a lot less people will be circulating there. Some editorials have tried suggesting such a compromise, but given how high tensions can rise in that area, it is not sure what approach the HK government will retain, but more than ever, Mongkok promises to be a tricky area to administer. So, as long as they are still there,  I will keep documenting the performers of Sai Yeung Choi South… Hoping to see them still for a long time.