Being a Catholic country, obviously, Easter in the Philippines is something special. With great fervor and intensity, Filipinos are known to celebrate the Holy Week to a higher degree then elsewhere. Most people have heard about the crucifixions and other shows made around people who impersonate Christ on the cross. Such practices, however, are really in minority and strongly frowned upon by the Catholic church. No, Easter in the Philippines is something else. It ranges from Good Friday processions to an early dawn mass on Easter morning.
Good Friday Processions
Of course, Good Friday is an important occasion, but far from the hysterics of the people doing repeats of the crucifixion. No, an ordinary Good Friday is simply having the family follow the Good Friday procession and the carts of your barangay (local government unit).
This procession takes typically about one to two hours, because there are a lot of people and it is difficult to circulate in the tight streets of the Barangay.
Each area has its own statue and cart, behind which they walk, and the atmosphere, while fervent is also good-humored.
Easter dawn mass
The Good Friday processions are fokloric enough, but the real core of the atmosphere and the Easter feeling can be found in the easter dawn mass.
Following an old Catholic tradition, the very first mass of the day takes place at 4 AM in the morning. Whole families, including kids come out to assist to this mass.
The focus of the moment is not so much on adults as on children who are literally fascinated by the candlelight, making it a magical moment to shoot pictures.
The mass starts at night, where the candlelight provides a lovely intimate setting. As it ends, and people go to communion, the daylight breaks and shines on people, with a lovely pink hue.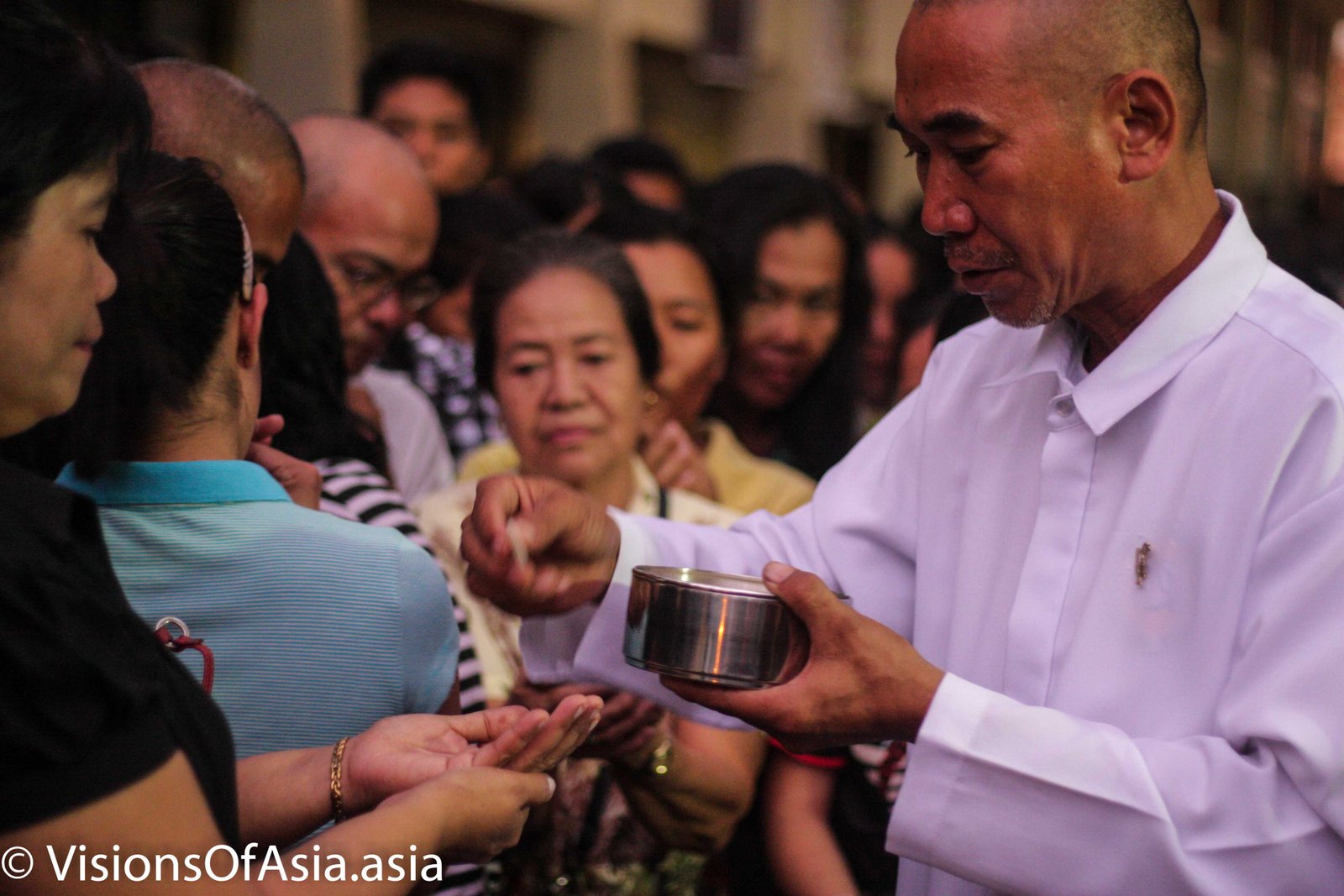 In the most popular areas, there is quite a crowd assisting to the mass. It is the occasion of witnessing the popular fervor among less favored classes. Religion is often the only steadfast security these people have in front of life's challenges.
Some technical details
The pictures in this post were all shot in 2010, during my first travel to the Philippines, in the city of Lapu-Lapu. At the time, I used a Canon EOS 40D, a 17-85 zoom and a 50mm f 1.8. Obviously, all the night pictures were shot with the 50mm. This caused some issues with framing in such a packed setting, but I still managed to use some interesting pictures.
Lapu-Lapu is located in the island of Cebu, and is the place where the Spanish explorer Ferdinand de Magellan met his death at the hands of local tribes under the leadership of the chief Lapu-Lapu (who transmitted his name to the island). Easter traditionally is very packed with all overseas Filipinos returning to the island.