The first hotel in which I was was the Best Western Sands. As it name indicates, it is very close to English Bay, a "beach in the city" within Vancouver.
A last minute choice based on its proximity to the beach, this Best Western was more akin to a motel. In the end, a wrong choice for every possible reason. Indeed, I soon discovered that hygiene was an approximation in that hotel, as the toilet bowl sitting cover was covered in drops of urine that had never been cleaned. To make it worst, the reception never sent someone to clean, nor did they provide the disinfecting wipes I had asked for. It was a rather bad experience to start my stay in Vancouver, but I did not let that deter me. I went out immediately with my gear, to capture the snowstorm that was buffeting the city.
On day 2, after seeing Vancouver under the snow, I changed my hotel (more on that story at the end). I dropped at the Wedgewood Hotel & Spa a wonderful old England style hotel in the center of Vancouver. I may write more about the stay at that hotel, but this post is not the place for it.
This slideshow requires JavaScript.
An epic snowstorm
Reading the news afterwards, I realized better how the storm hit the city.  The snow had disrupted significantly the city, with up to 20 cm in places. This provided a magnificent backdrop for photos, so, the evening of my arrival, I went out to shoot.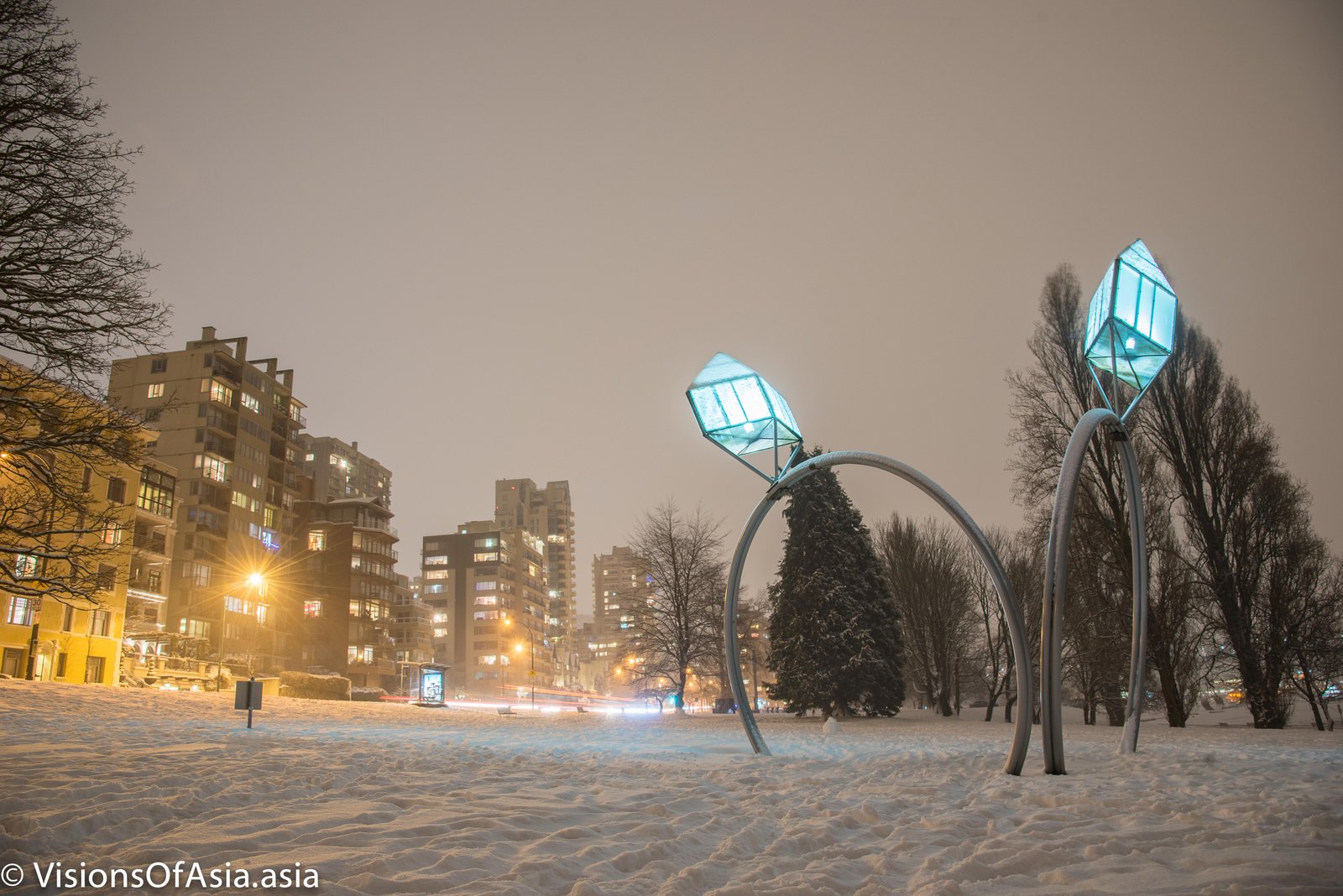 In some places, the view of the snowy English Bay was wonderfully enchanting, not unlike Finland. Bear in mind that these pictures were shot on tripod in the midst of a snowstorm.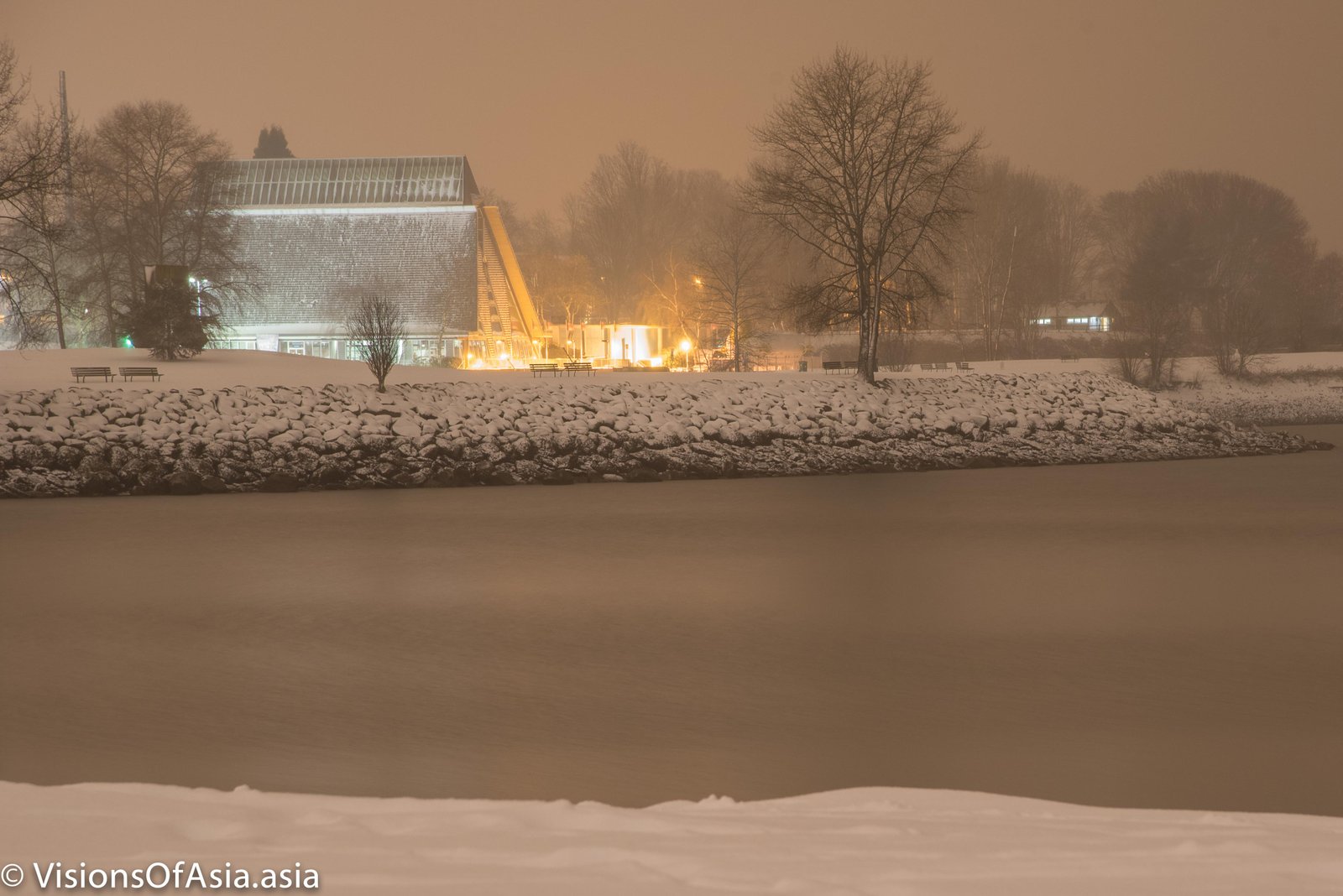 The best part was probably seeing kids and adults trying to sled down the icy slopes of English bay. Others built a quite complete snowman.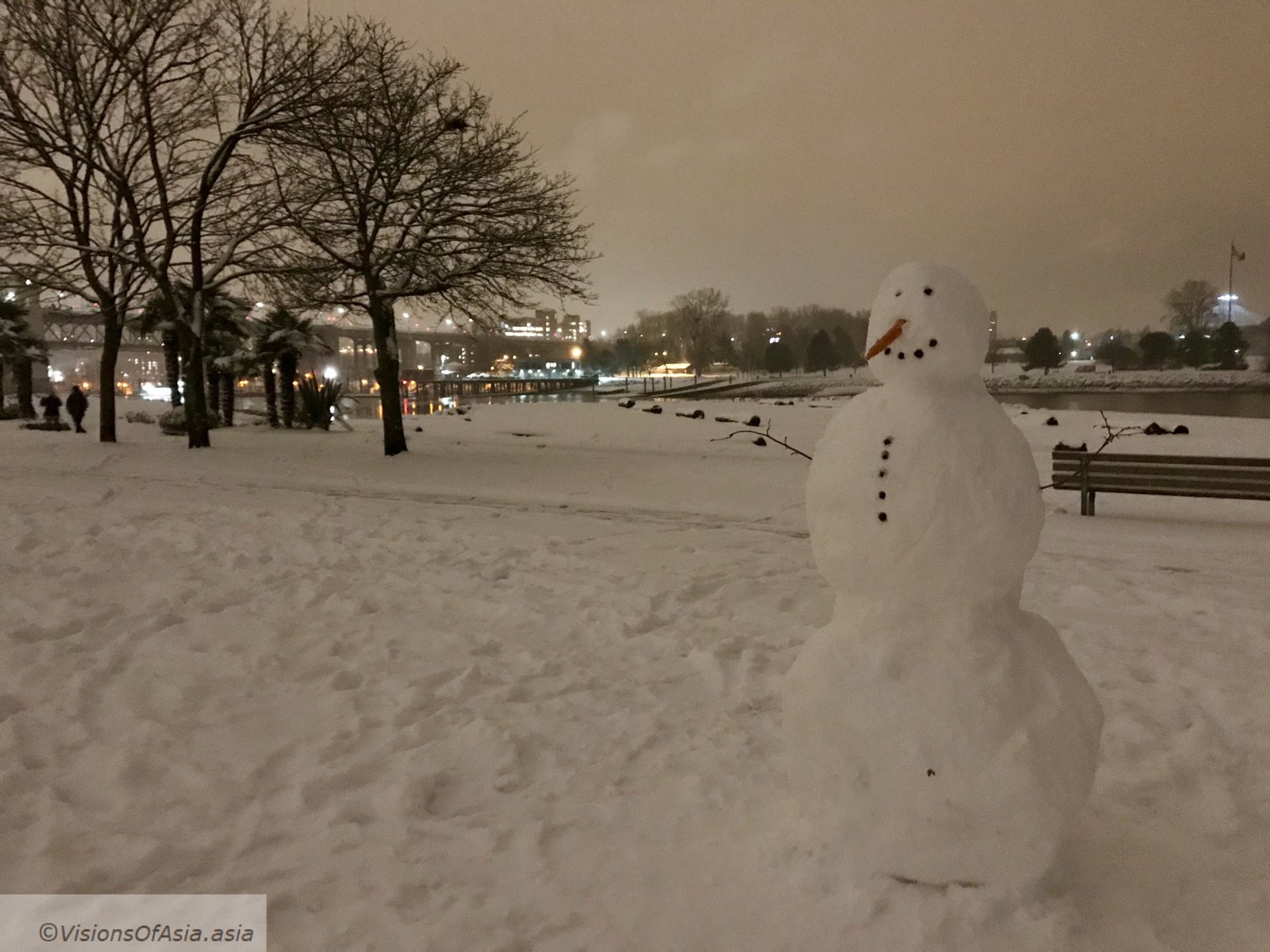 All in all, the very special setting of English bay made it a lovely place to shoot the snowstorm and the locals enjoying it.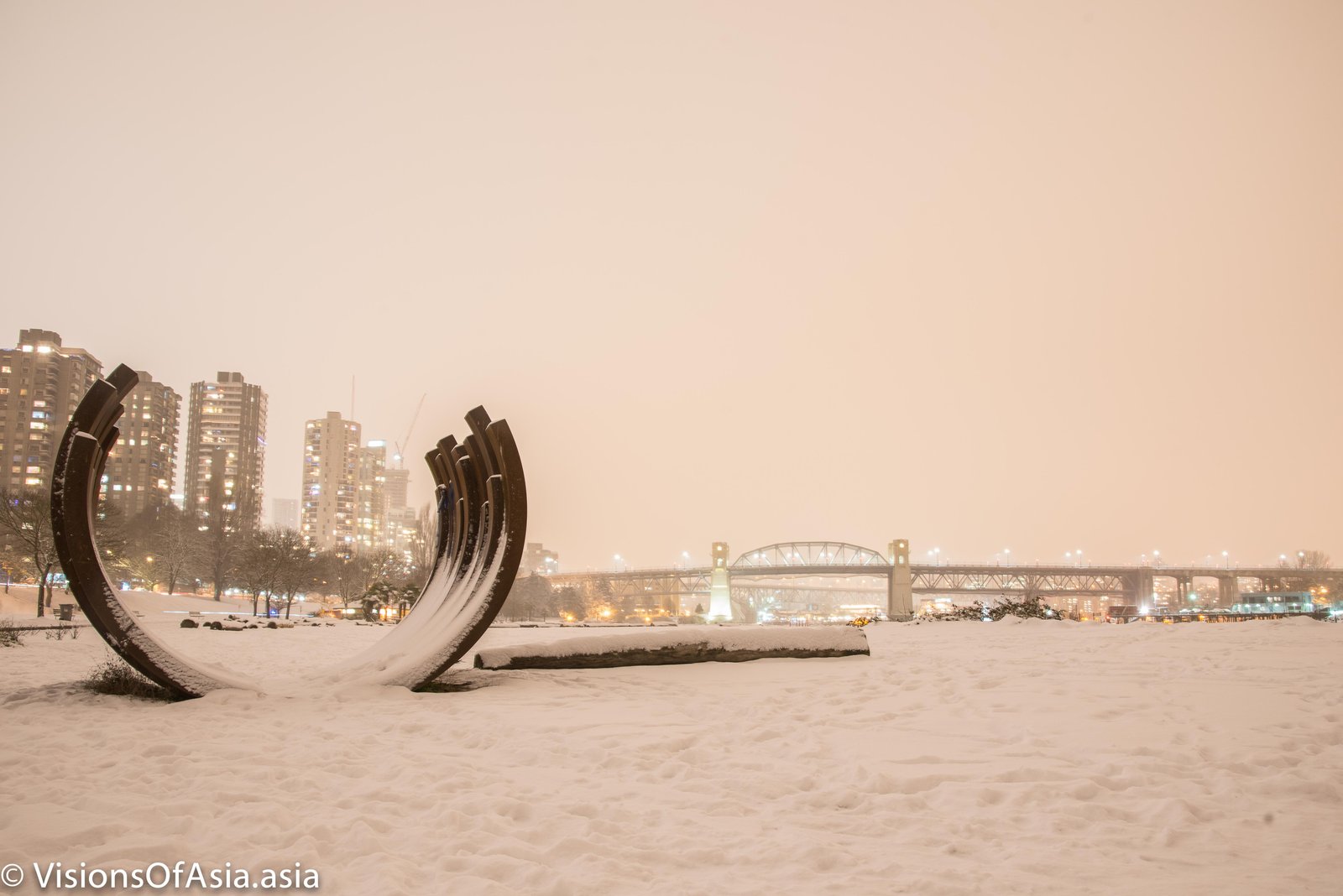 English Bay under the snow by day
Of course, seeing the marvelous setting of English bay under the snow by day, just gave me the desire to come back. So, the next afternoon, I went back and got the chance of seeing a wonderful winter sky which gave a special tone to the place.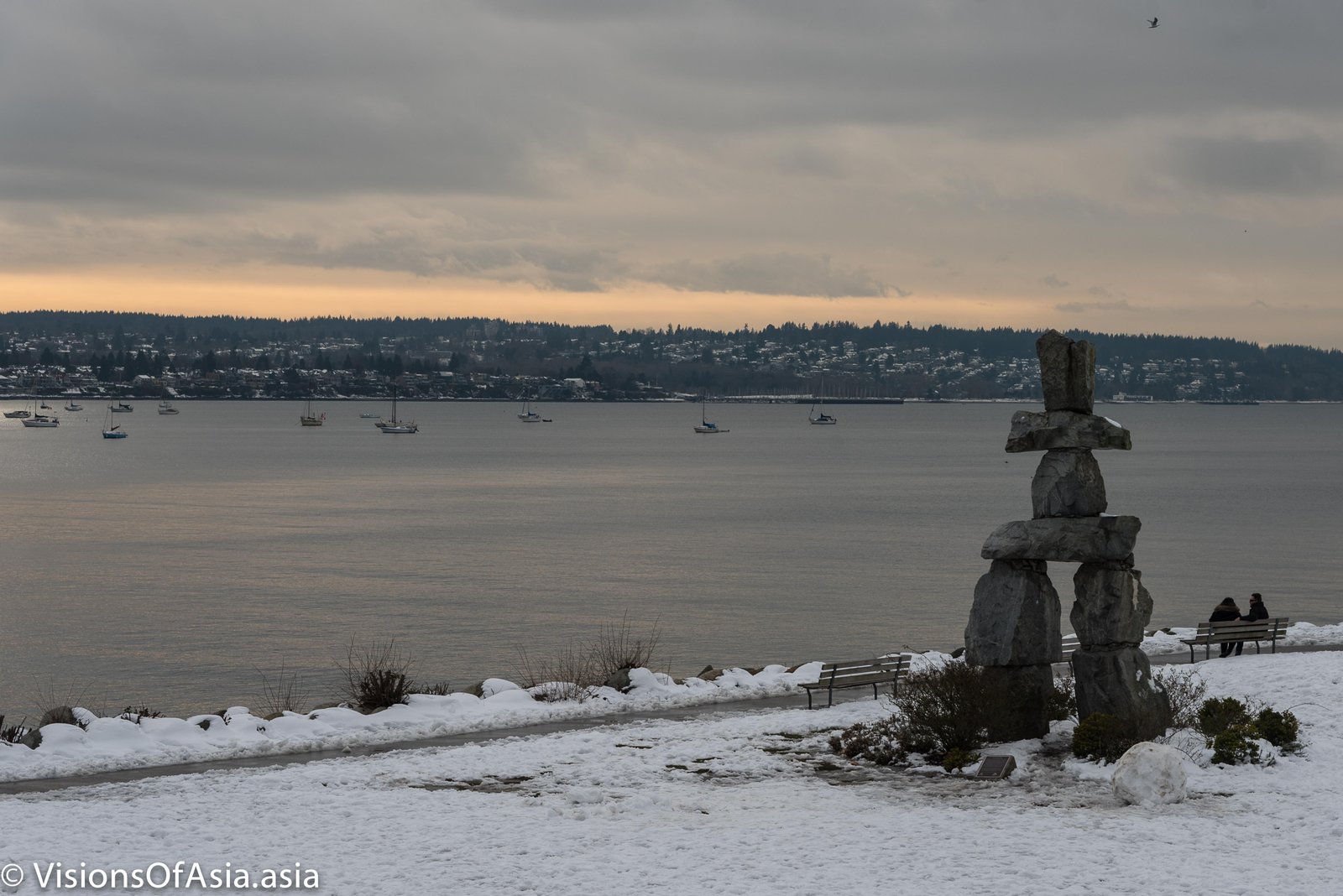 People were out in numbers to enjoy the snow on English Bay, given that the place is so scenic. Couples, among others took a seat watching the sea and the snowy landscape.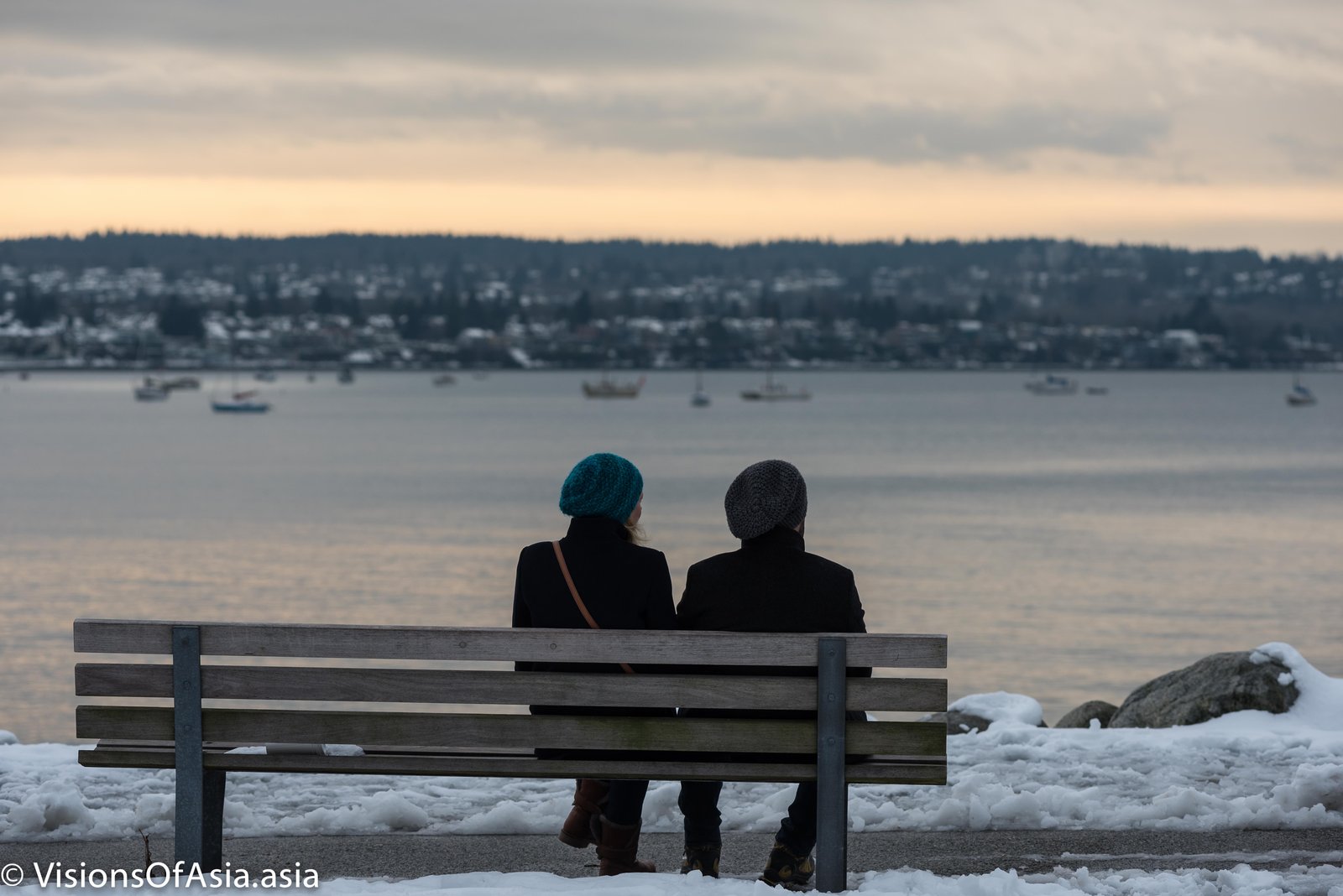 Further away, it could be seen that many locals came to try either sledding on the snow, or even trying some cross-country skiing!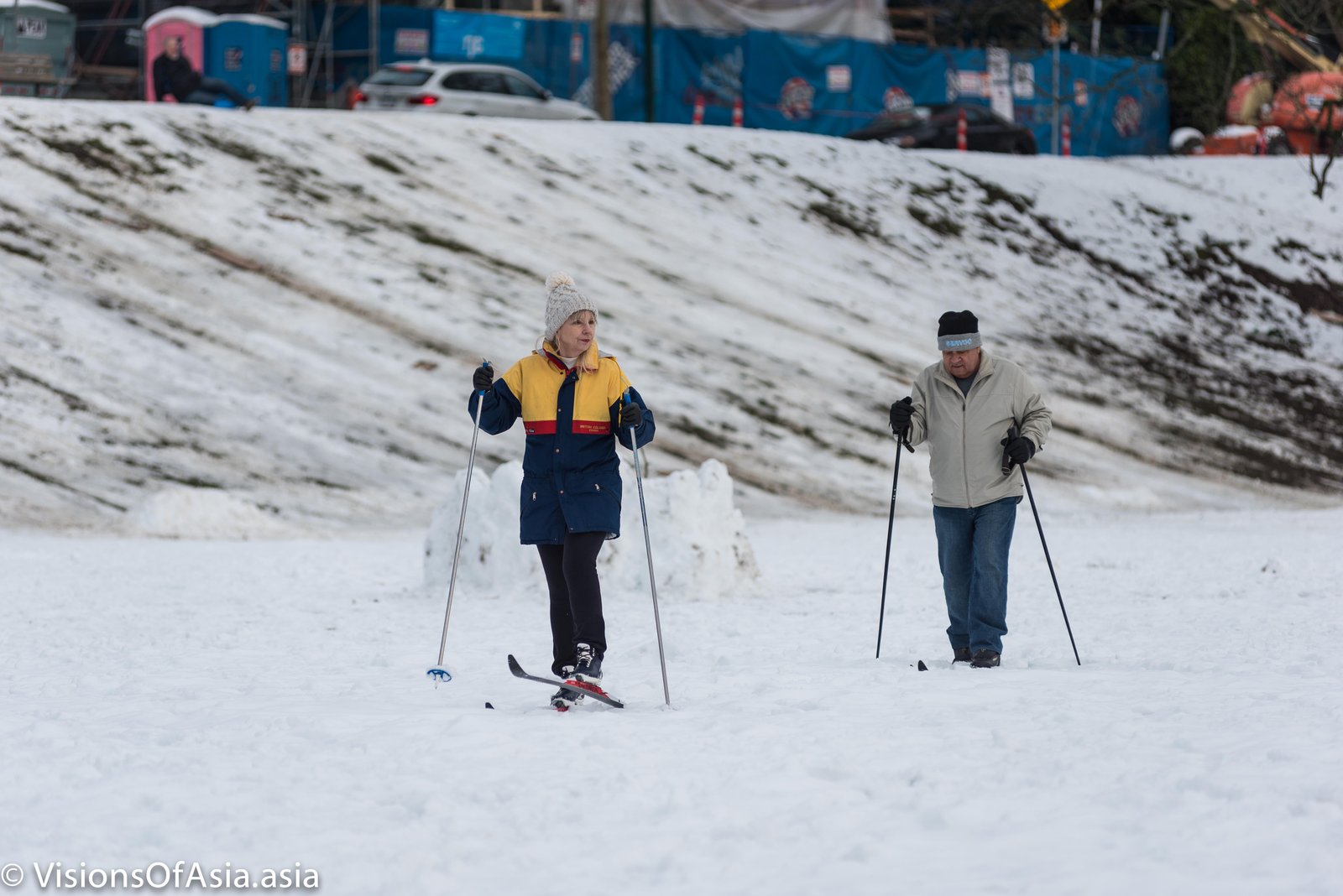 The most Asian of Canadian cities
Vancouver could be dubbed "the most Asian of Canadian cities". Indeed, during my stay, I had the occasion of seeing quite a large part of the population being Asian. To be even more precise, I came across some retirees speaking Cantonese somewhere near main street. But Chinese and HongKongese are not the only ones here. I also heard a lot of Japanese, either families living in Vancouver, or tourists. Koreans were also well represented. This ethnic composition makes Vancouver quite a rich community.
It is thus no mystery that I came across a group of Asian students on English bay, celebrating (a graduation or a birthday). They were kind enough to pose for me when they saw me pointing my lens towards them.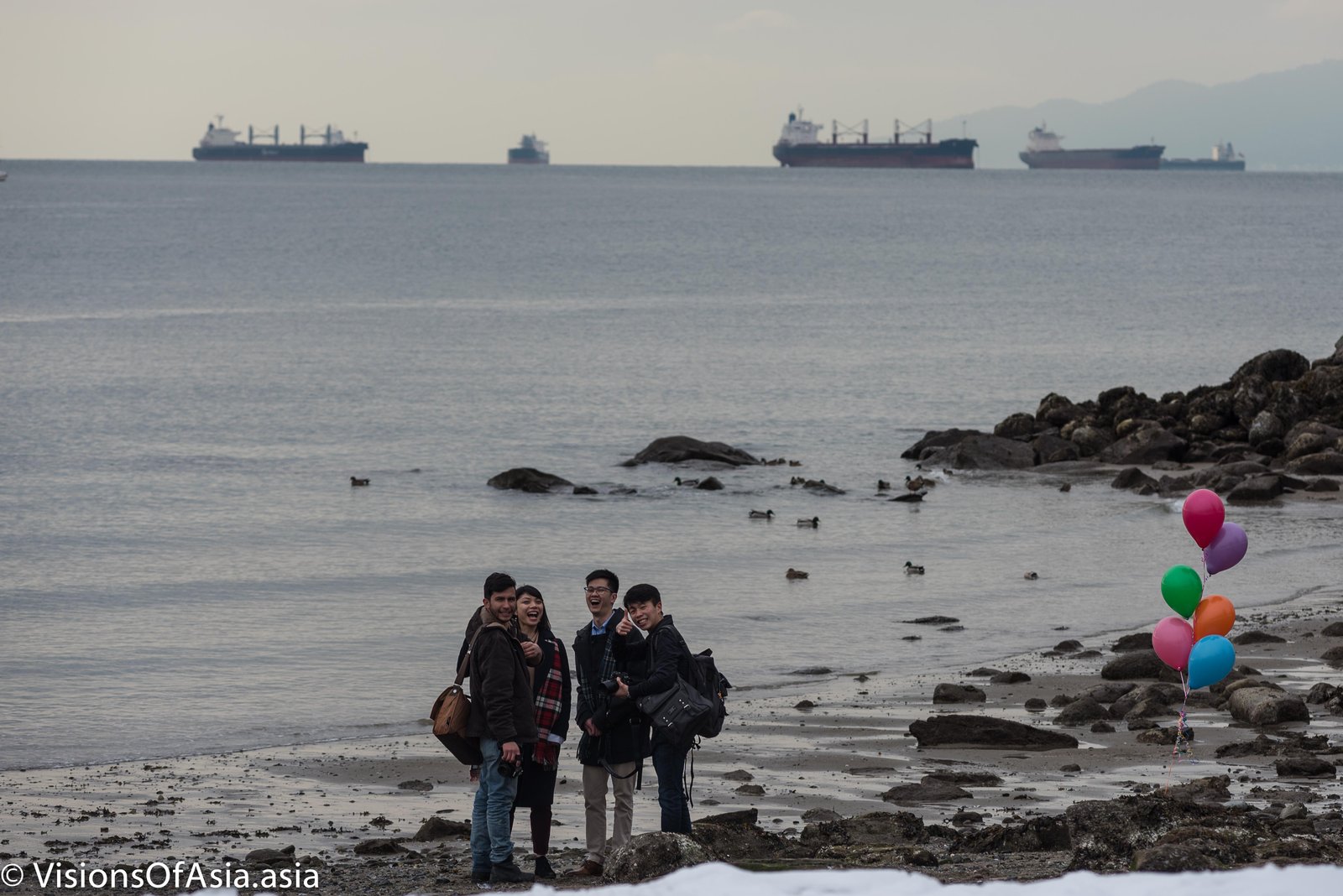 Another sign of Asian influence was spotting these stone piles in English bay. For some reason, they always appear wherever Chinese visit (I saw them also in French beach, on Vancouver island).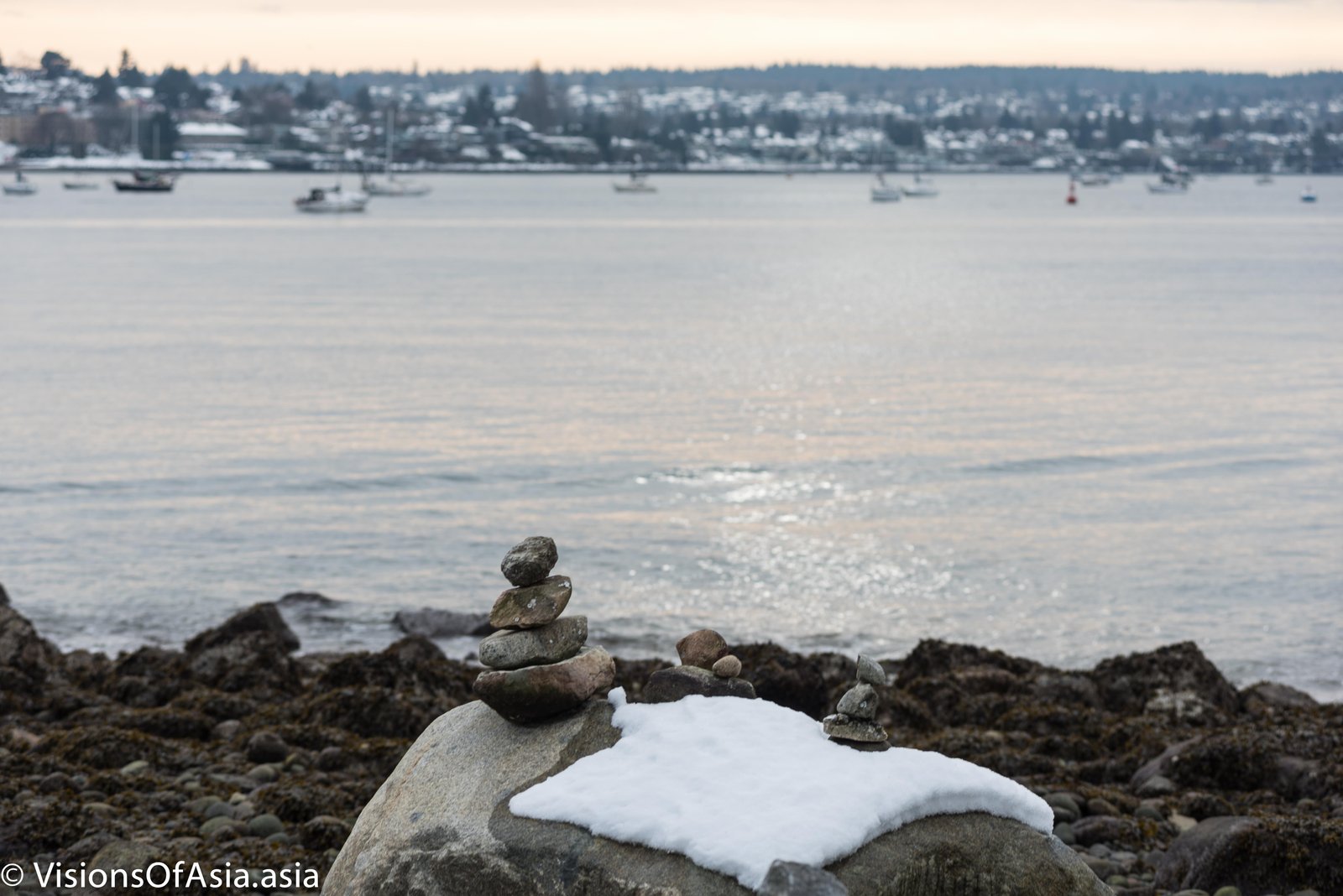 The typical Canada geese were around, flying in their typical "V" formation and providing a lovely view for the beach.
When flying above the structures of English bay, this became a typical scene of Canada. Somehow, it proves that with some patience and open eyes, even birds flying around can become a good subject for photography (my previous example being on Haeundae beach, in Korea).
How to get there?
If you have a car, it is quite easy to get there, otherwise, you can take a metro straight from the airport to the station Waterfront or Burrard and then switch for the Trolleybus n° 6 which will take you quite nearby.