Last night, I flew for one of my last trips obtained through the Zuji and American Express 30 K points tickets. This flight was to Vancouver, in Canada. It must be said however, that my wife was unfortunately part of the trip as the Canadian immigration delayed her visa examination.
Air Canada: not a great flight
I flew on Air Canada, as that was the airline on which the promotion carried.
I understood better why they had to partake in similar promotion: the plane was not even filled to capacity. I chose a "preferred" seat which entailed I could stretch my legs in full, but as to having space for moving around… It was not a perfect seating either. The average age of the flight attendants was quite high and kindness and service seemed to have gone away just as much as their youth.
Food was disastrous as they come, both in the presentation (trays that a canteen would be ashamed of serving) and the taste. There was no menu, no explanation. All the flight attendant would tell you is: "chicken or beef?" Drinks would be served an incredible amount of time after the food.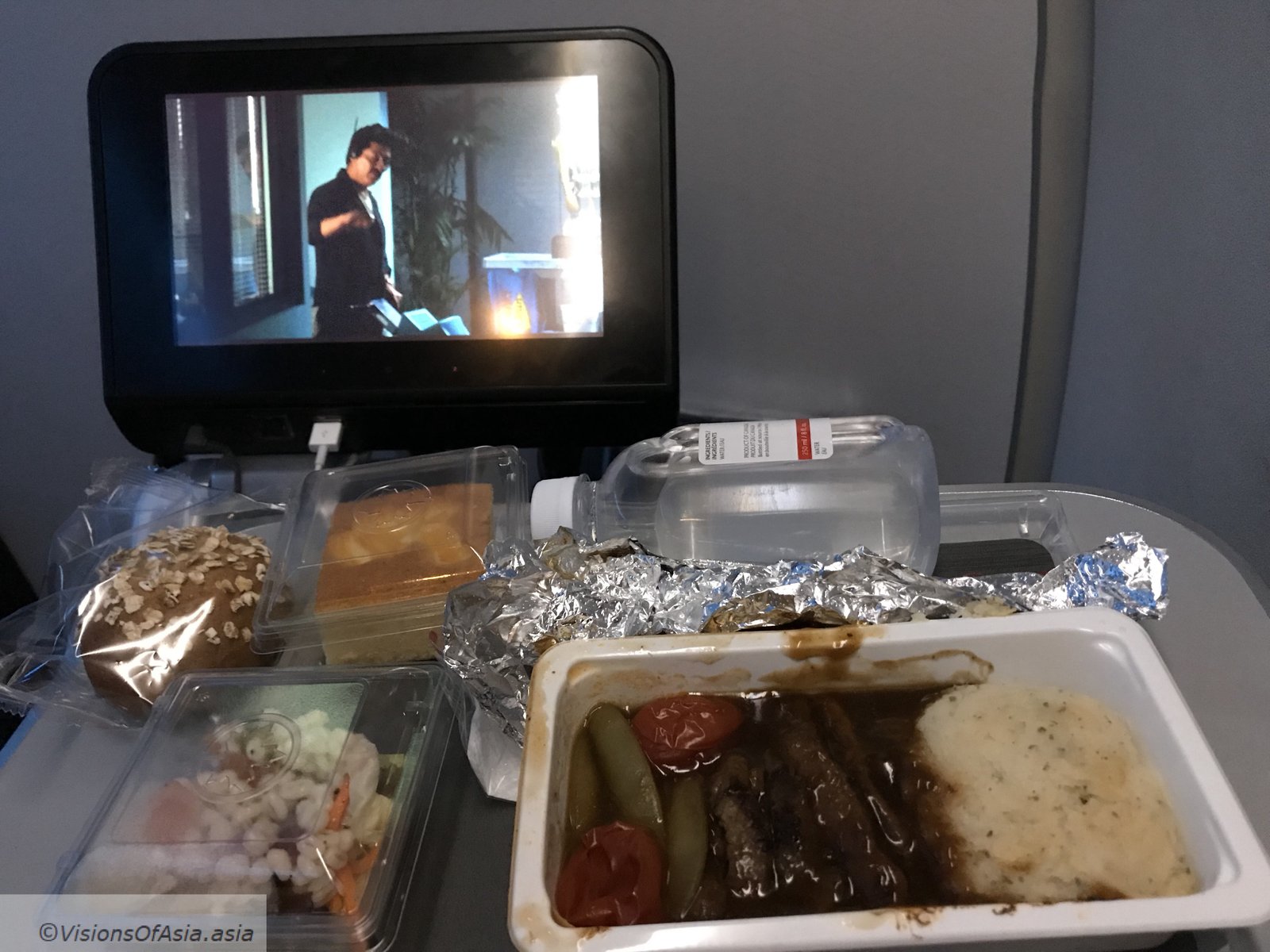 Landing in a snowstorm
Our landing in Vancouver took place in the middle of a snowstorm, which was a refreshing occasion of seeing another landing in the snow.
Not a big deal, but it allowed once again for interesting pictures of my plane at the gate.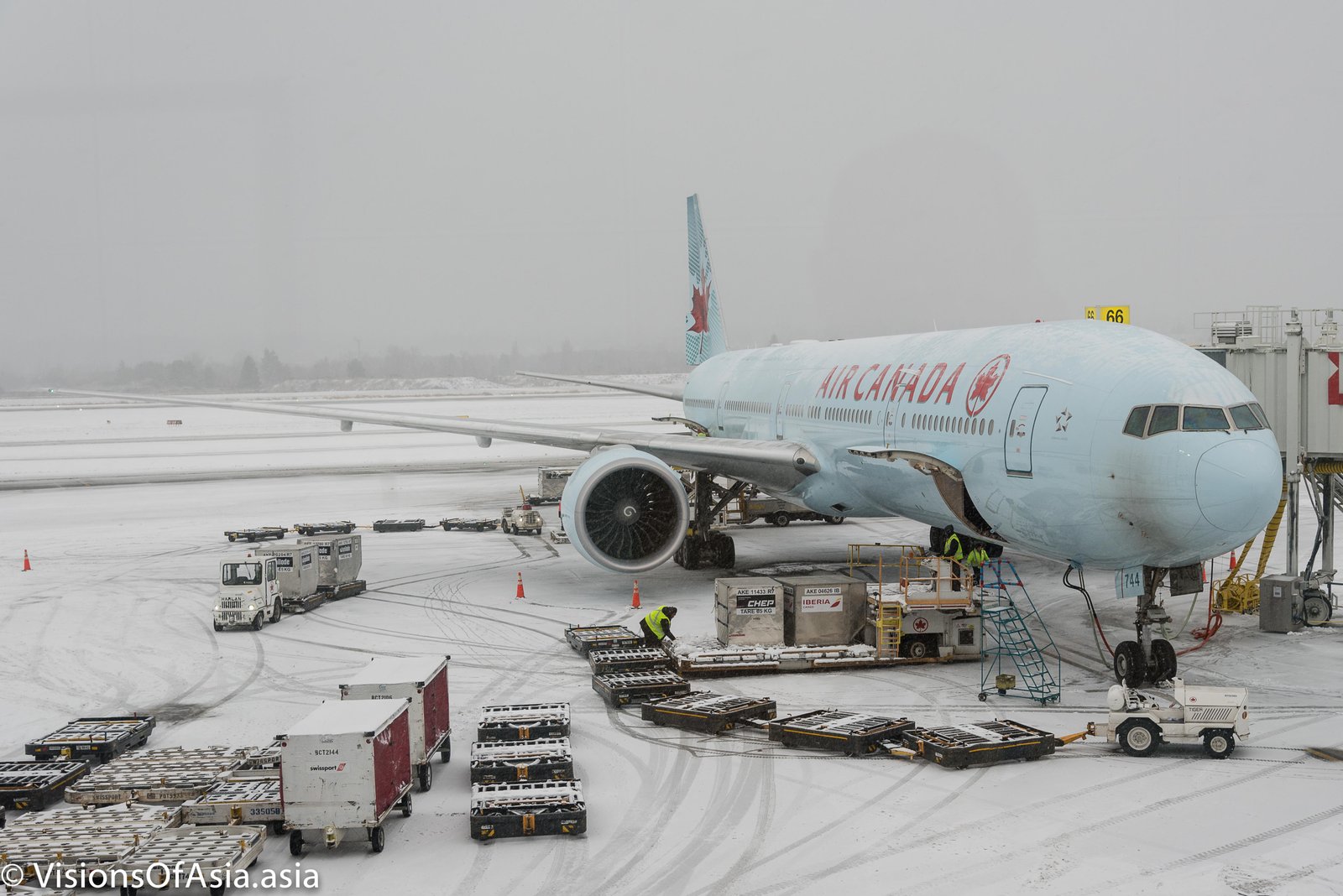 Snow fun in the center of Vancouver
Of course, I let myself be fooled by the change date line when traveling from east. As such, my reservations are only valid… tomorrow! I had to find a temporary hotel for the night. Later, I went out again to shoot some pictures of the snow storm along with some videos of the kids and adults sledding on the snow. It was lovely to see so much fun being had in the center of the city!
This slideshow requires JavaScript.
Here is a video of the kids and adults sledding in Vancouver:
Tomorrow, I will be grabbing a rental car and exploring the surroundings.