People start a business, then try to make it instagram-worthy. Nahim cafe started the other way around. It was originally an instagram handicraft business, before becoming the Nahim café: an instagram cafe in Bangkok.
The decoration and the handicraft exposed in the café alone, do justify a visit, and while the food and coffee are nothing to write home about, it has a lovely atmosphere.
A familiar sounding name
The name "Nahim" rang a bell with some of my previous readings, but it was only because it sounded strangely similar to "Nahik", which is a key plot point in the French comic series the "Decalogue". Which is the occasion of recommending that series, written by Jean Giroud, for the depth of its themes and its elaborate scenarios. The main idea being that a bone piece contains a new set of religious prescriptions written by the Prophet Mohammad which are at odds with today's Islam. The whole series is based on the people trying to silence that message from getting through from AD 622 to 2001. I am not sure on whether it has been translated in English, but if you can read French, you should definitely give it a try.
Handicrafts and selfies
Returning to the main subject of this post, the handicraft is the main reason for being for this cafe. It is also what gives it a uniquely quaint atmosphere and warm tones. Let us say that this cafe is clearly more pleasing to girls than to men, but nevertheless, it has some lovely items.
As this is an instagram café in Bangkok, it is obvious that part of the reason for being there for most Thais is just to have their selfies taken. Obviously, you can see a a "no photo please" as an instagram café attempts to control its own image, but that is self-defeating. Such places have only value for people because of the possibility of taking selfies and pictures of the stuff. No pictures = loss of branding on Instagram.
Decoration
The decoration is also quirky and attempts to make it instagram-worthy. While the food and drinks are comparable to other numerous cafes all over Bangkok, prices are not that cheap (around 100 THB for most dishes or drinks). You are obviously paying your selfie along with the drink.
If you are not too much into handicraft and taking a moment off, then, you can give it a miss. Otherwise, don't hesitate and take a look. It is interesting to see a place evolving from online business to the real world.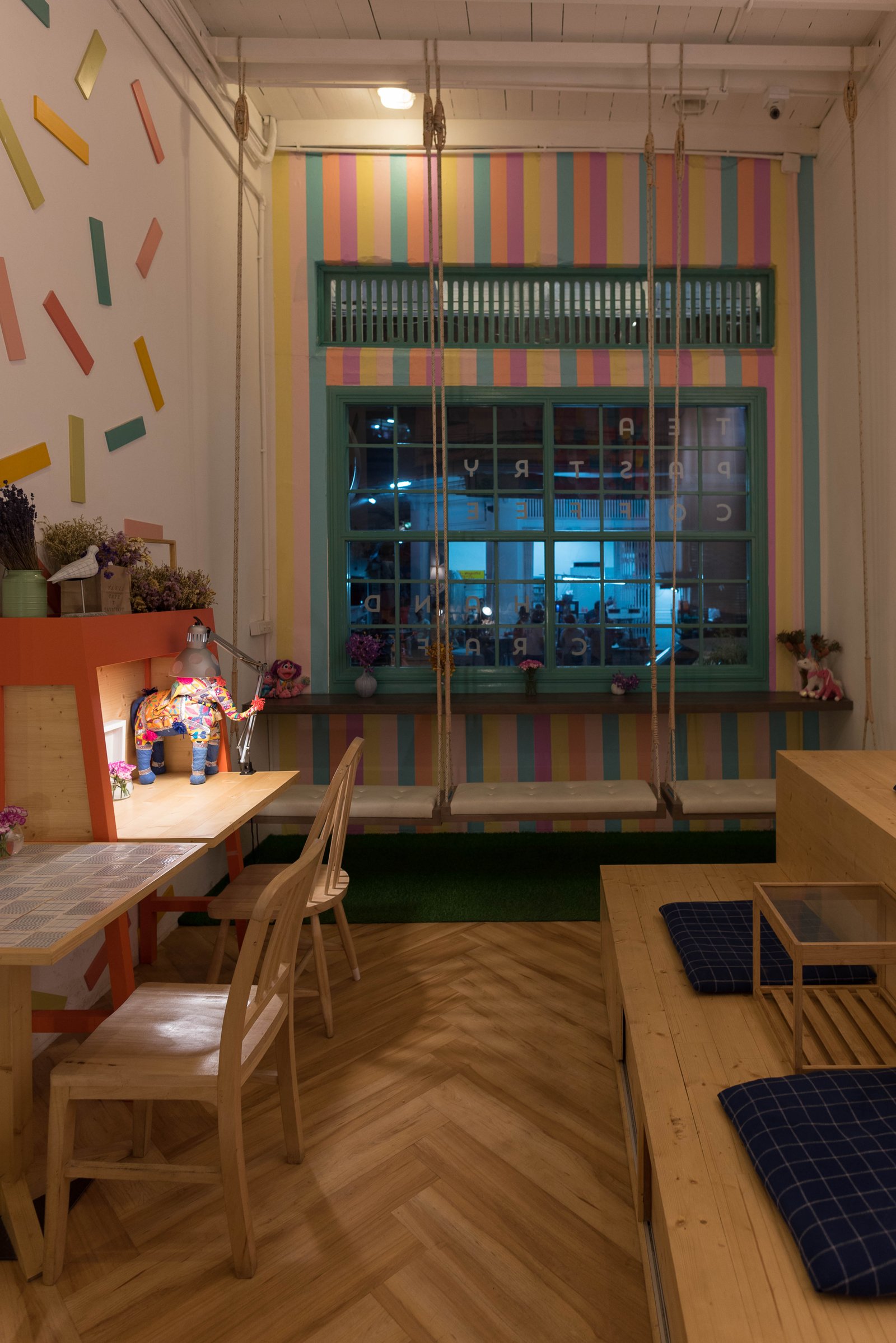 Where to find it?
The easiest way is to head to the Hua Lamphong train station and walk from there.
You can also visit their Facebook page here. And of course, for an instagram café, here is their instagram: https://www.instagram.com/nahimcafe.handcraft/ .