Where some backpackers might be familiar with the Hua Lamphong train station, in Bangkok, most people ignore this wonderful station. It is a rich location for street photography and, depending on the time of day, the colors can be absolutely stunning (see the gallery above).
It was recently decided to move that station away to Bang Sue and to transform the current Hua Lamphong station in museum, so I can only invite you to visit it now, as long as it is still in service.
A classic architecture
Hua Lamphong station's construction started in 1910, at about the same time that many European train stations were erected. Although railways were still in their infancy, King Rama V launched railways in Thailand already since 1891. At the same time, another Asian power, Japan,  also raced to adopt European technology to modernize its society. Of course, the architect building the train station was European too, and more precisely, Italian, Mario Tamagno (more on his creations here). Being Italian, obviously, he permeated his construction with neo-renaissance style (he also built a number of other landmarks of Bangkok, see the link above).
Photography in the station
Hua Lamphong is first and foremost  a place of passage. While nowadays, planes are much cheaper and more convenient, the train remains the only affordable transportation for country-dwelling Thais. A place where country immigrants land when arriving to Bangkok, or where they transit on their way back to the province, it provides very interesting sights and photographic opportunities.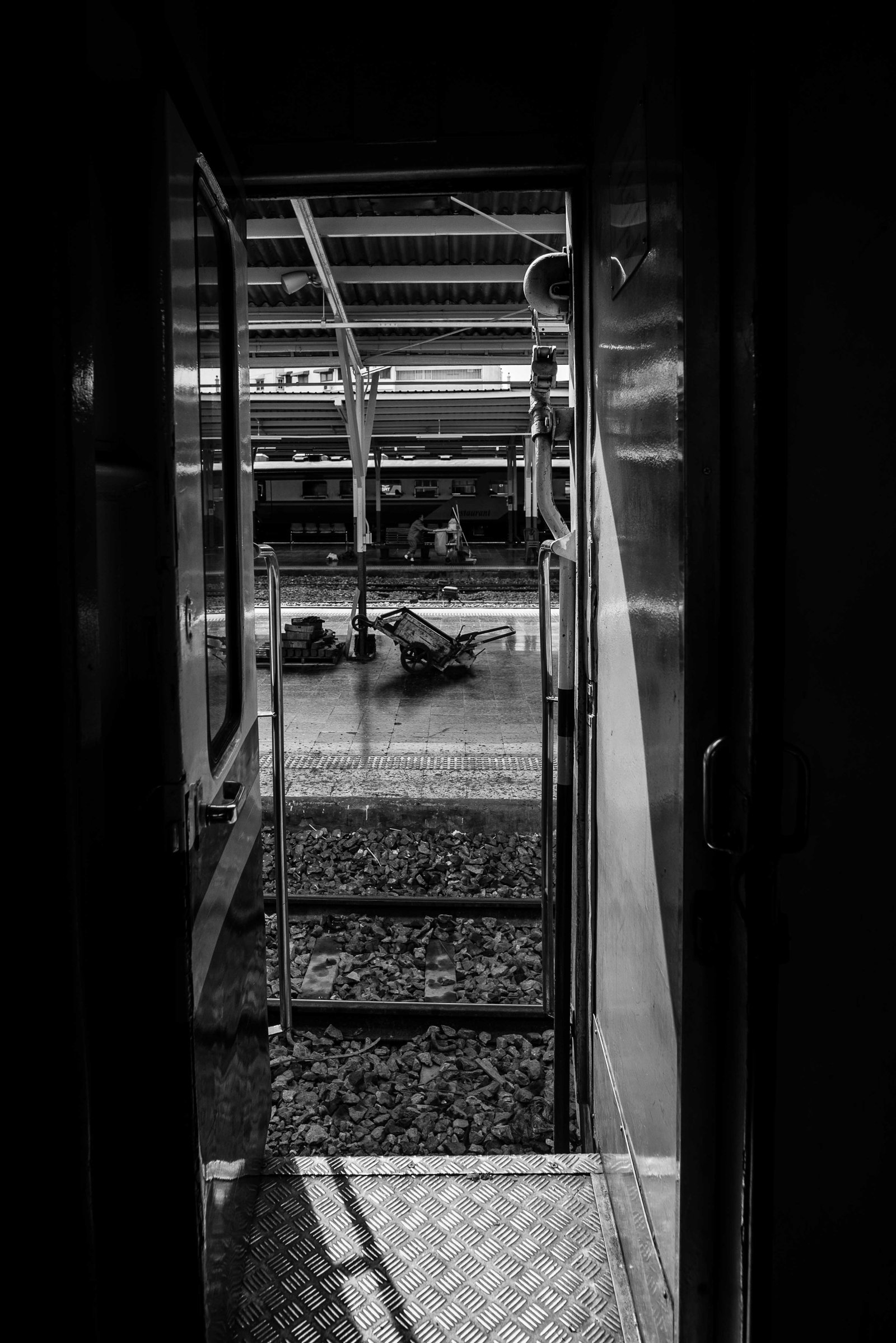 Focusing on the people in the station can also provide interesting photographic opportunities and cute scenes as this lady fanning her puppy.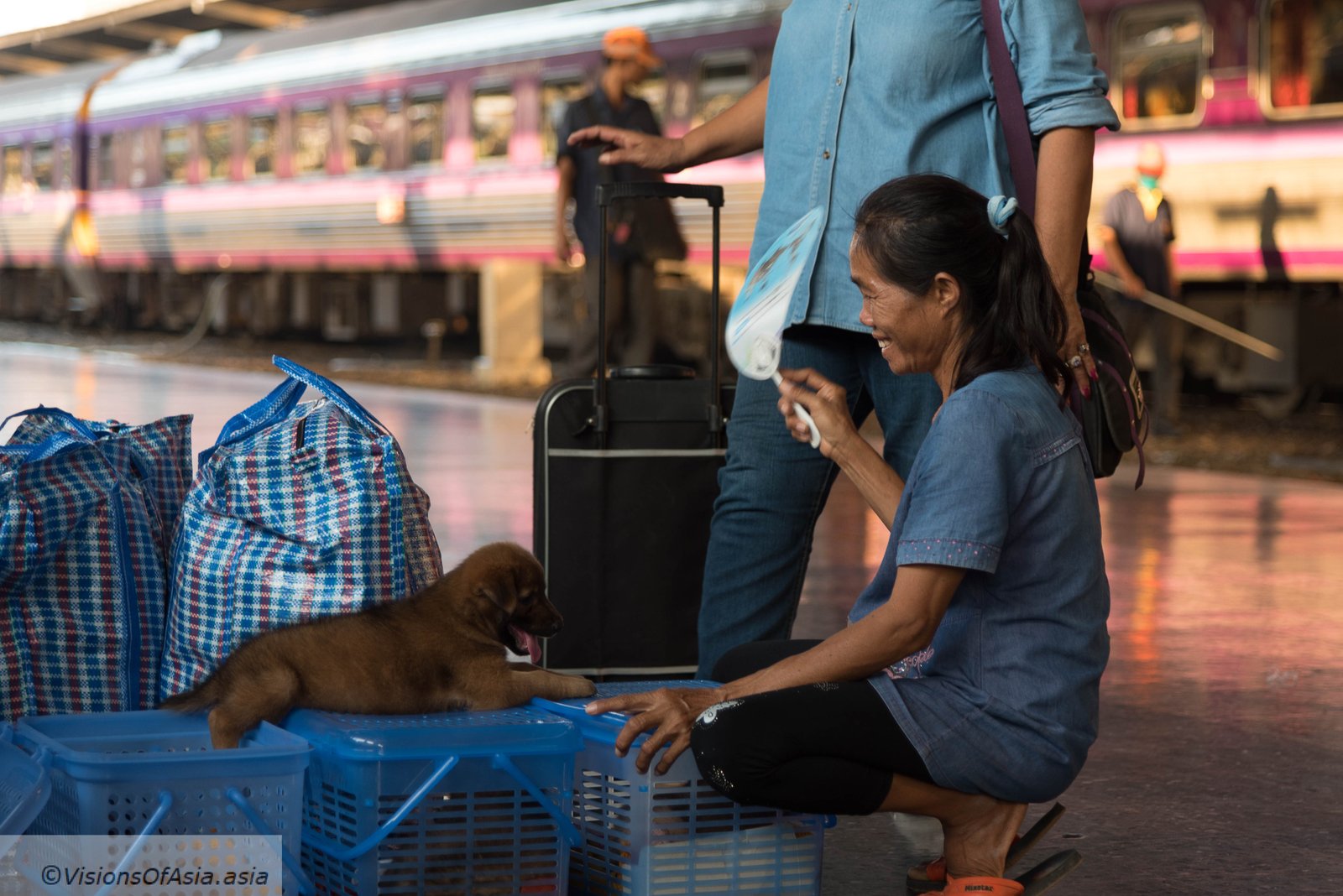 The ultimate adventure: taking the train!
Finally, if you are ready to face hellish travel conditions, grab a ticket and go for a quick trip to Ayutthaya. While absolutely disastrous in terms of comfort, this provides a very authentic experience, especially if you travel in third class. Be advised however that there is no aircon, and fans sometimes don't even work.
Thailand is moving towards implementing a high-speed train (when, remains to be seen), so these scenes are liable to disappear one day. I would thus invite you to go and enjoy the extraordinary atmosphere in that station as long as it is still there.
How to get there?
Either you grab a taxi, or you take the MRT to the Hua Lamphong station, either way, there is no way to be confused. There are other minor stations around Bangkok which are just as interesting, but I will address one of those in a future post.
For now, please note that the station is also very close to Wat Traimit, a chinatown temple which features a 2-ton massive gold Buddha statue (more to come soon!).
The map for Hua Lamphong station: