Bangkok girls over the years
Having lived for several years in Bangkok, I must say that I was gifted with a nice opportunity to take pics of pretty ladies almost at every turn, if we may speak this way. For street photography, Bangkok girls are a gift that keeps giving.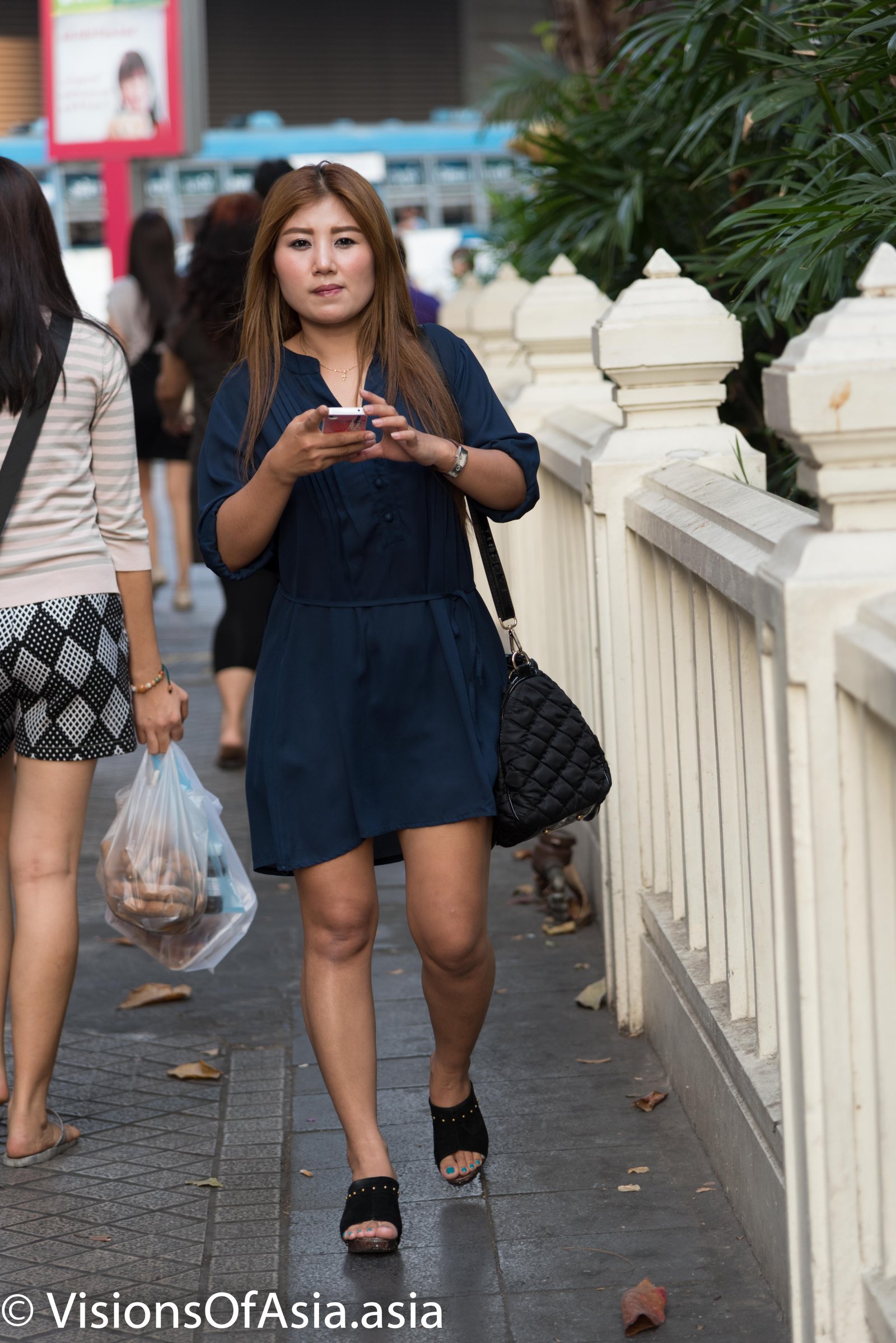 If you ever felt that you were limited by subjects, Bangkok is an incredible trove of subjects in terms of street photography. You do not need to go in red light areas to find interesting and pretty ladies – on the contrary.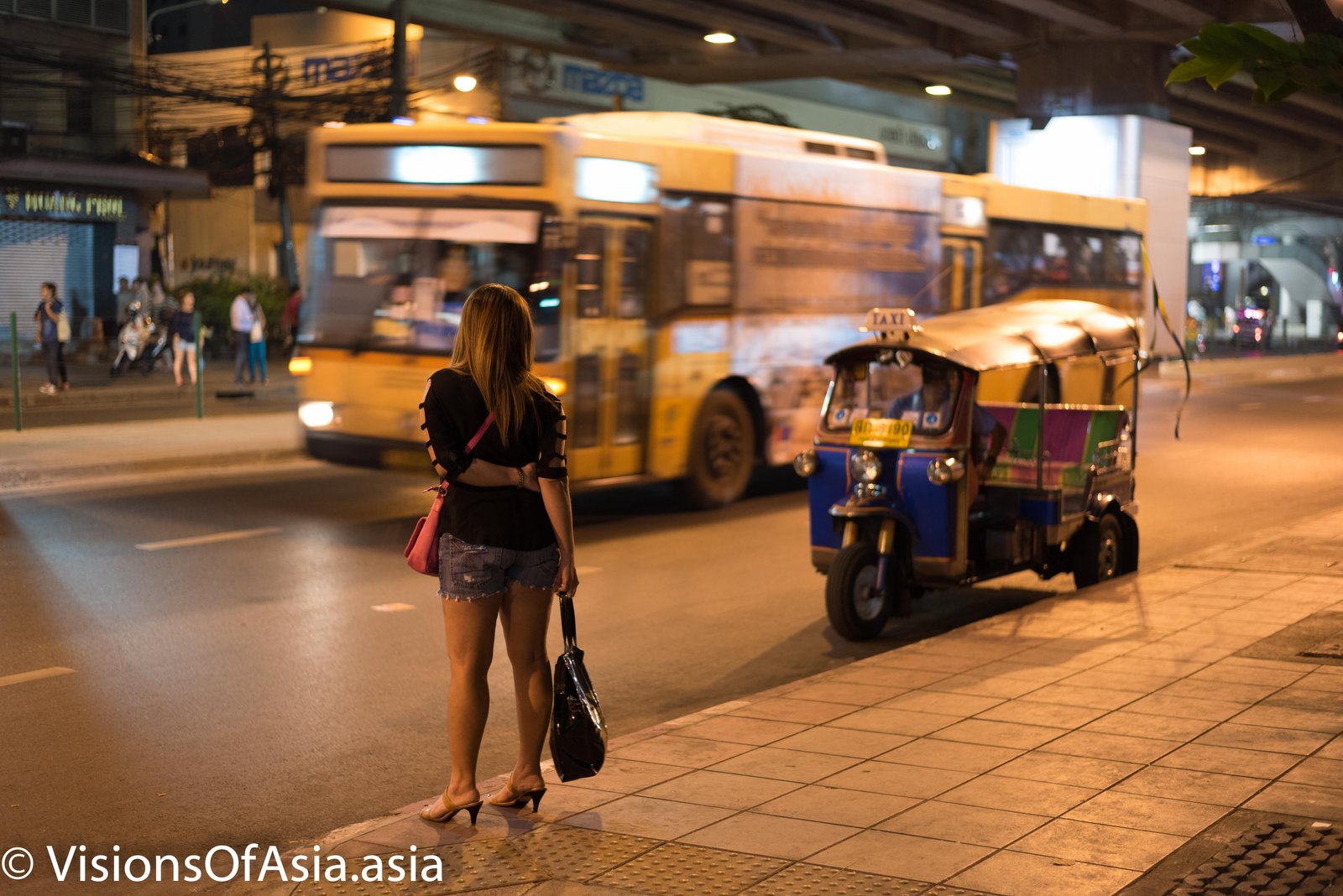 Candids or interacting photo?
Ah, that's an eternal question of the photographer. Let me give you two examples of pictures taken with an interaction with the subject: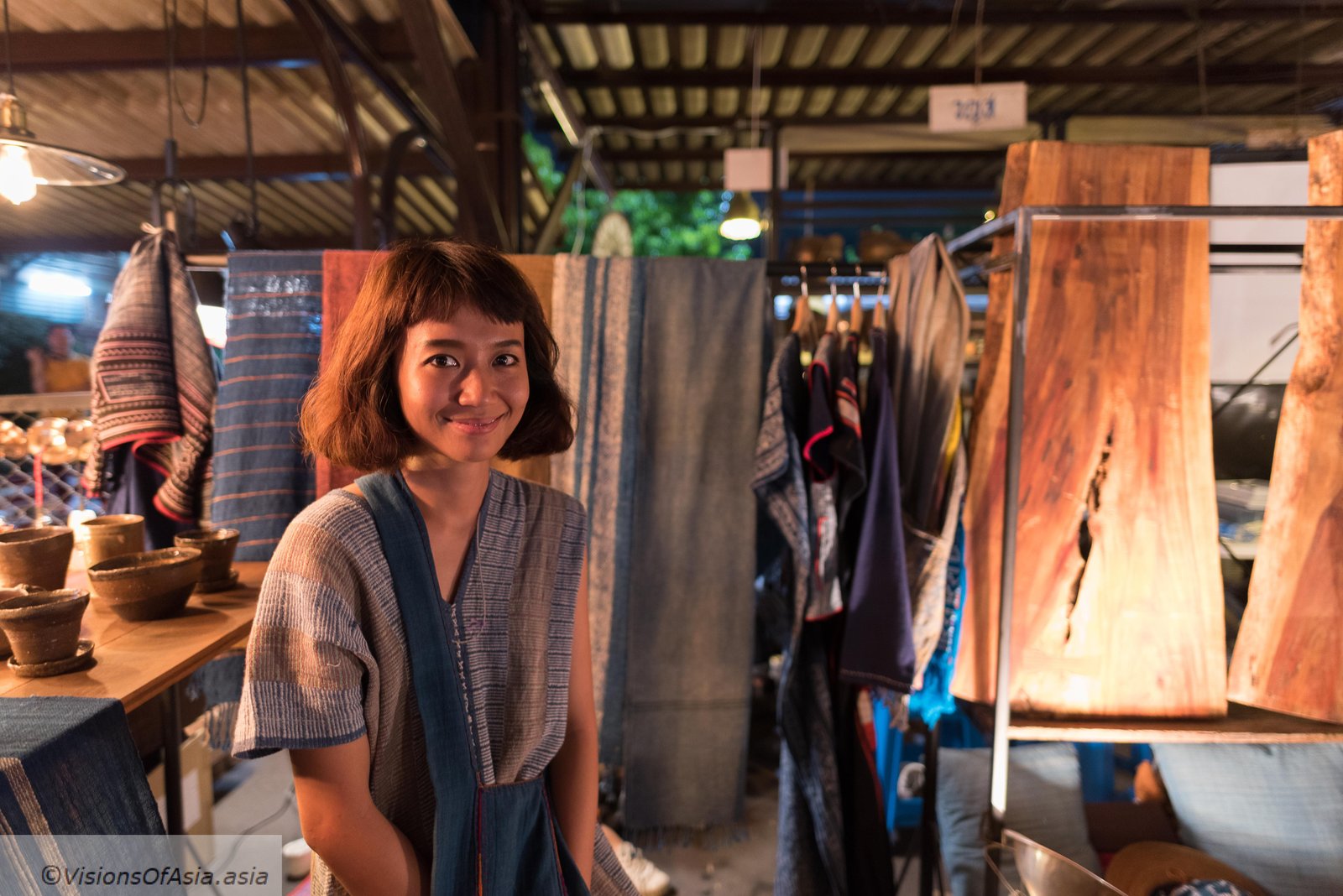 If I did not ask this young lady for her permission I probably would not have had her look into the lens, nor her lovely smile which is just as warm as the surrounding clothes.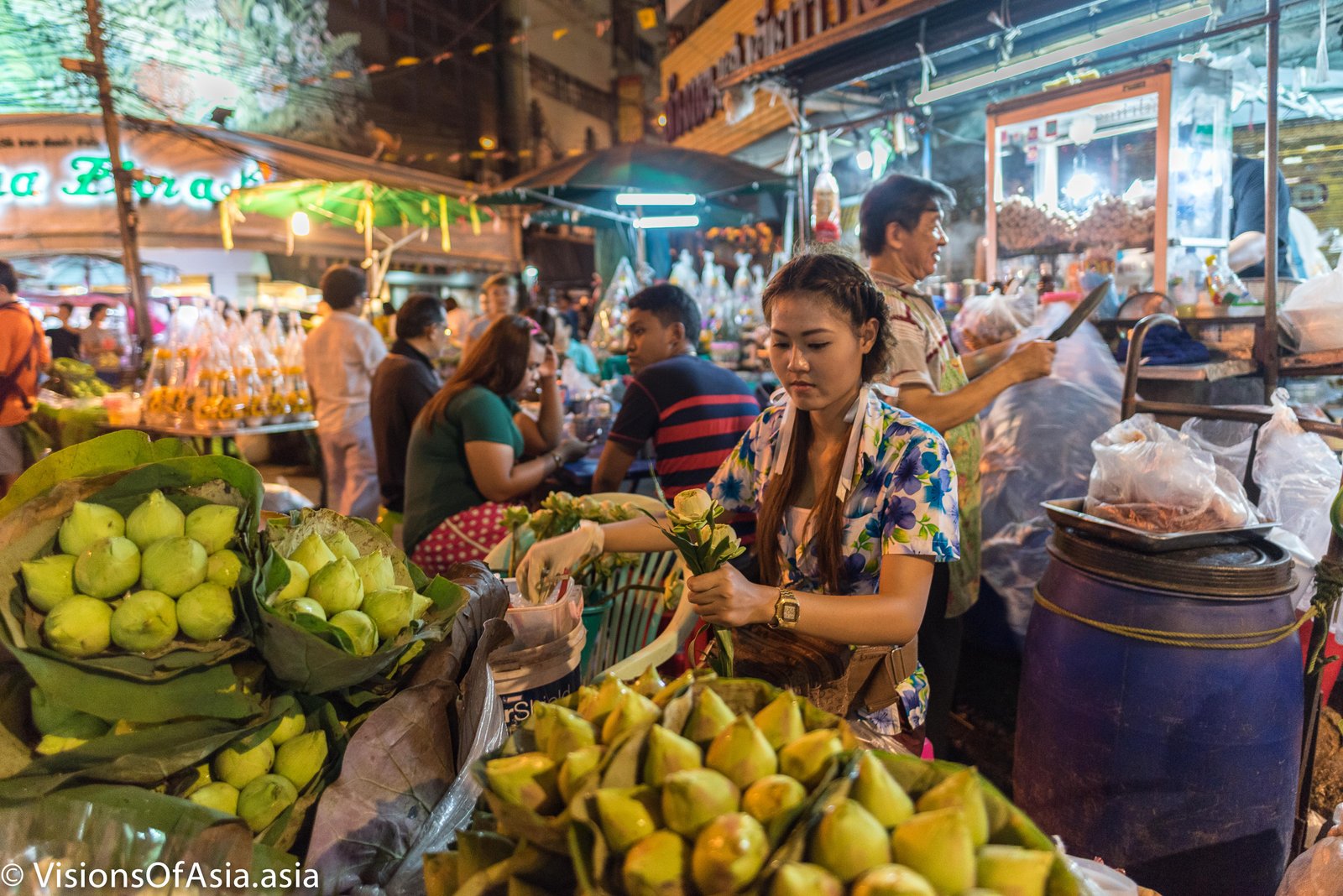 In this case, it is a bit different, as I did not ask her consent, but I was very close (shot with a 20 mm), and she was happy to have her shot taken. Afterwards I thanked her for the picture. As the goal was to show her work, it was useless to have her pose. Of course, afterwards, I thanked her and she kindly acknowledged.
Compare and contrast with this picture, where the lady poses for the picture.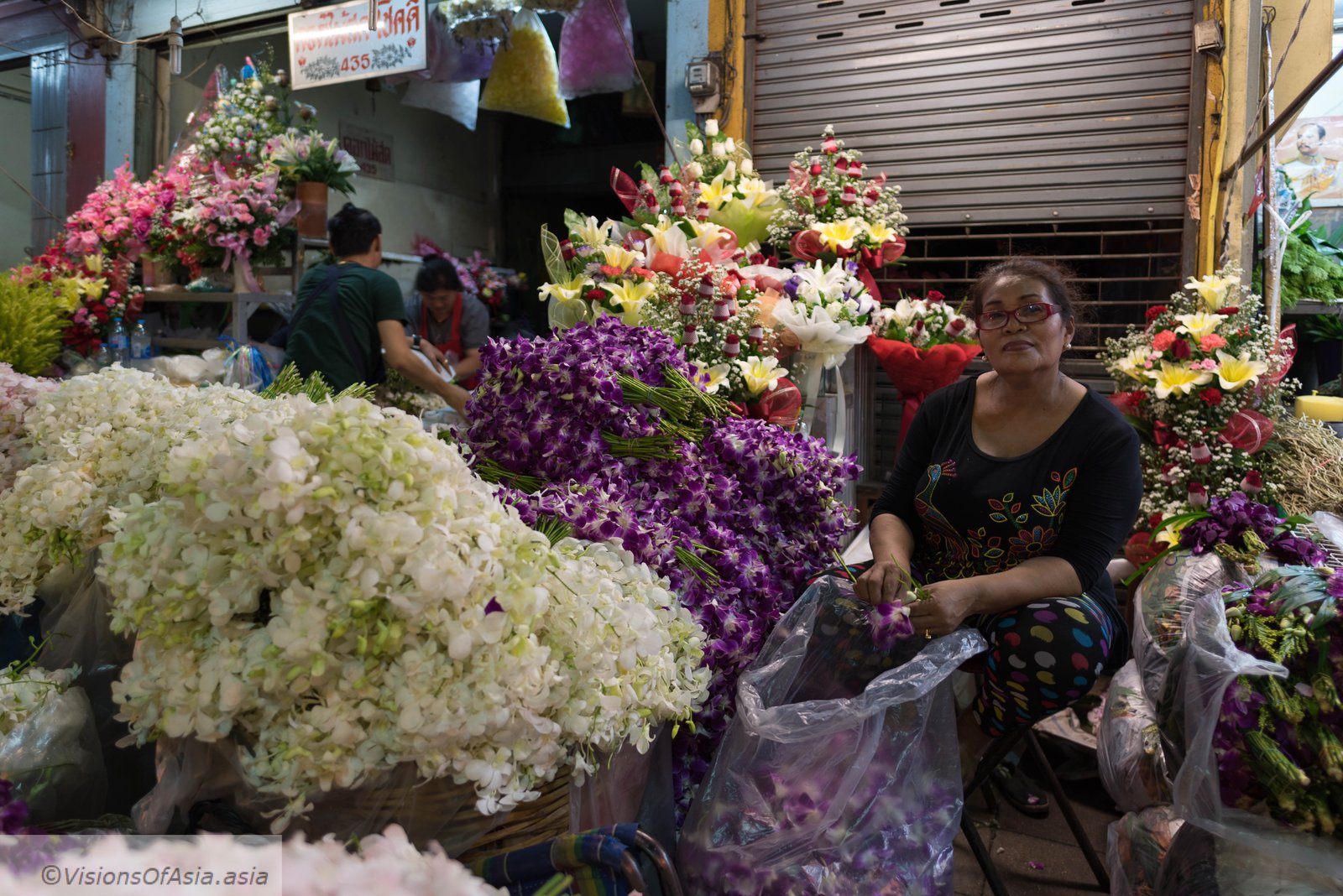 In short, there is no single answer. It will depend of the scene and what you are shooting. As much as possible, avoid being creepy though. Respect and appreciation of your subject is the key word in street photography.