As yesterday was a full moon day, it was also the occasion of heading to the New Territories to see the mid-autumn festival activities.
In this case, I headed to see the mid-autumn festival in Shatin Park.
Shatin being a relatively new development on the outskirts of Hong Kong has a quite young population. At the same time, there are long-standing traditions in the local population which make it an interesting place to visit out of the city.
The moon
Obviously, it would not be a mid-autumn festival without the moon. As the sky was clear I managed to see a full-moon and even to take a picture of it.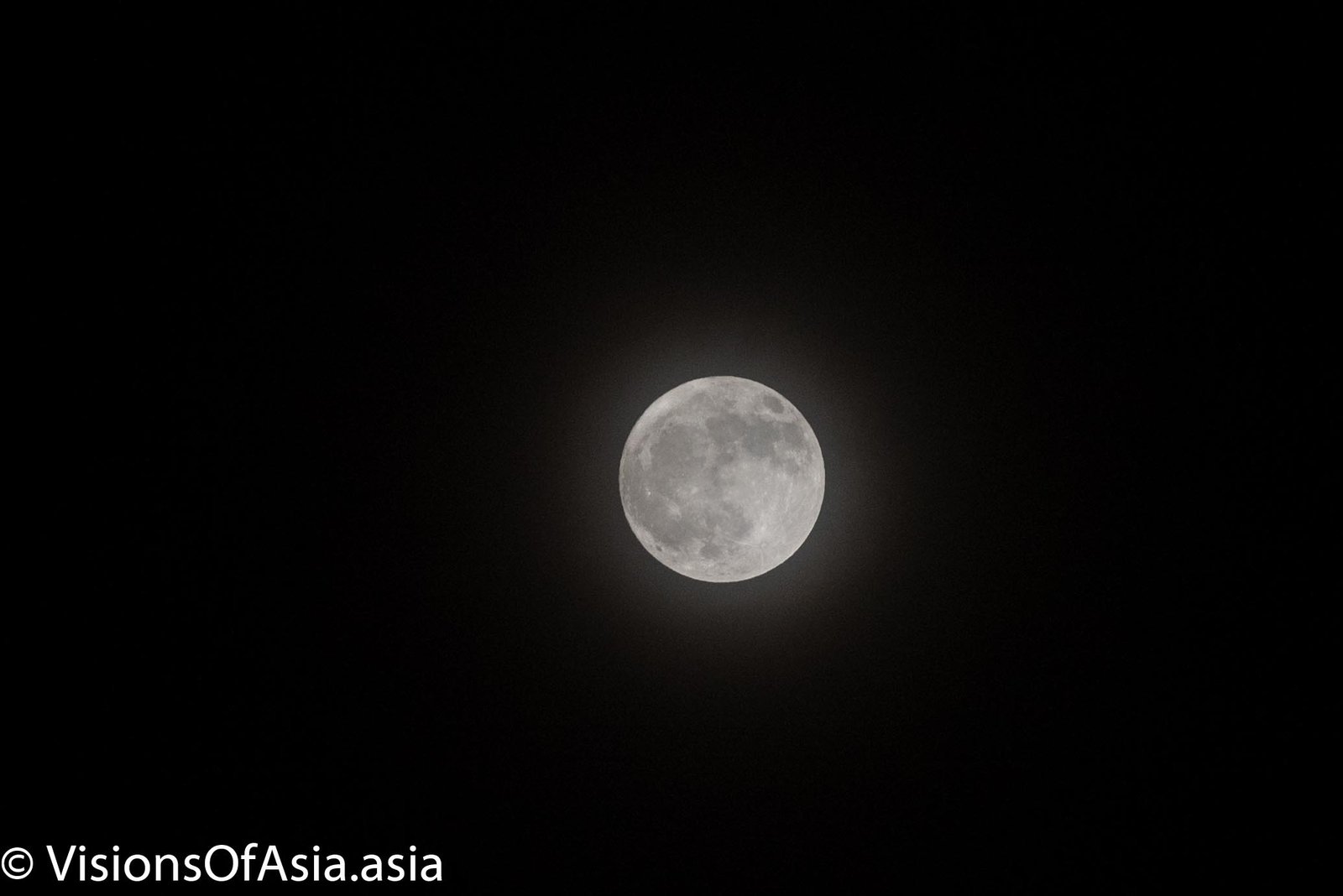 Somehow, we were lucky, as this moon was not visible in some areas of the new territories.
Attractions
The animations at Shatin Park were of two natures for this mid-autumn festival. Firstly, there was a number of stands with traditional activities, ranging from calligraphy on fans to hakka embroidery. For those who don't know, the Hakka are a major component of Chinese immigration abroad, a population originally from the areas near the Yellow river.
But the most attractive stands were probably those where you could have a calligraphist writing your name in Chinese on a fan.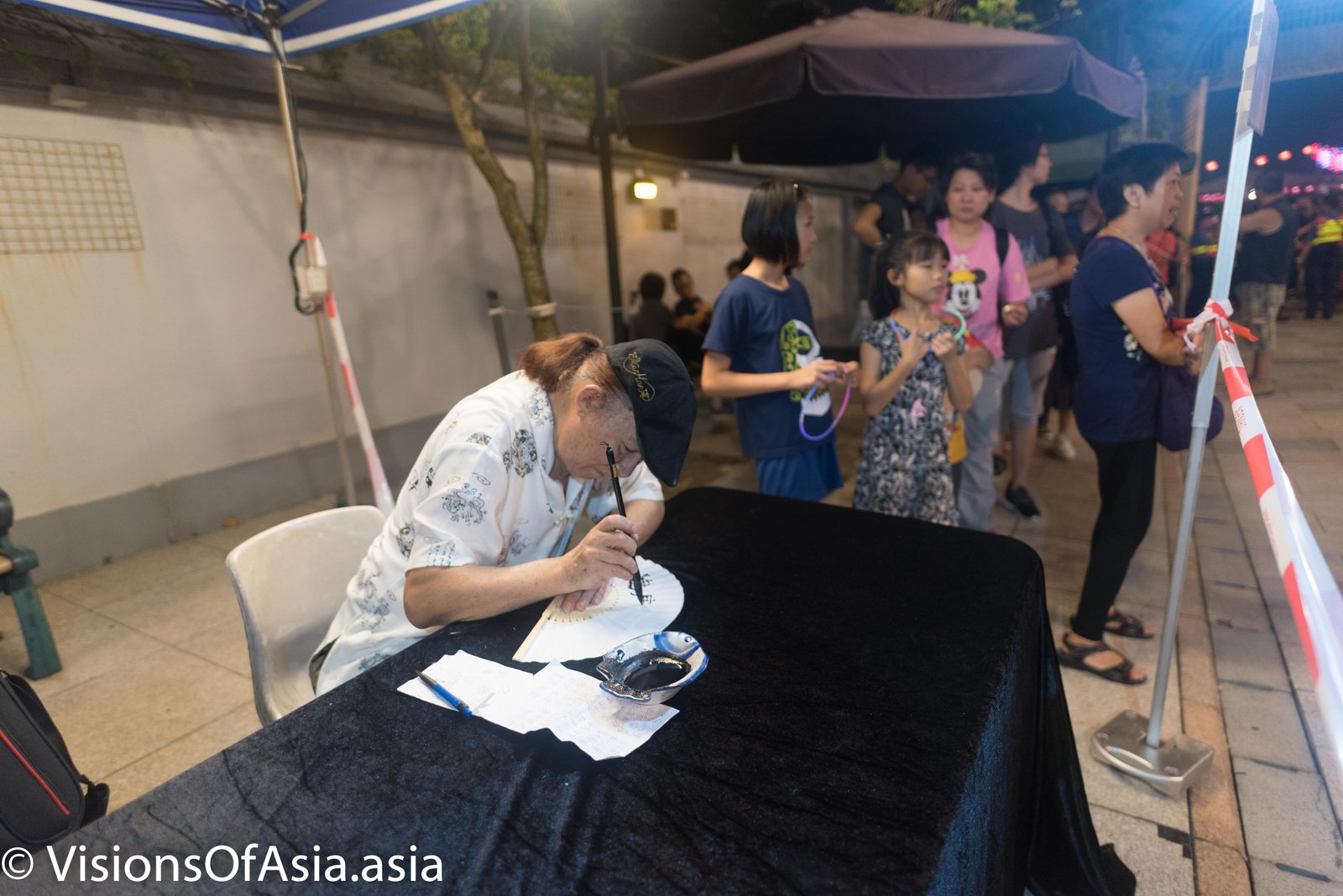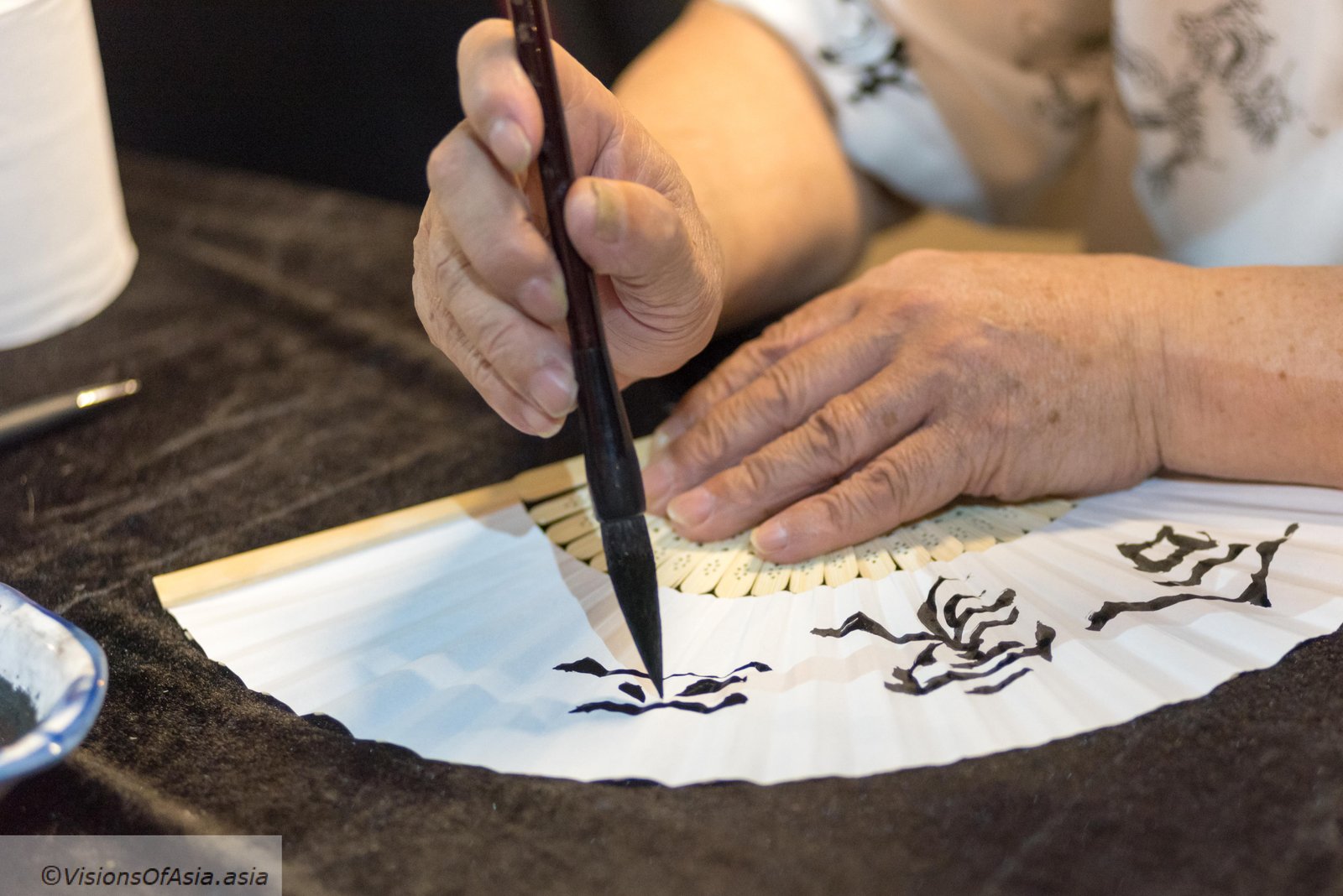 Other similar activities were the art of painting on snuff bottles.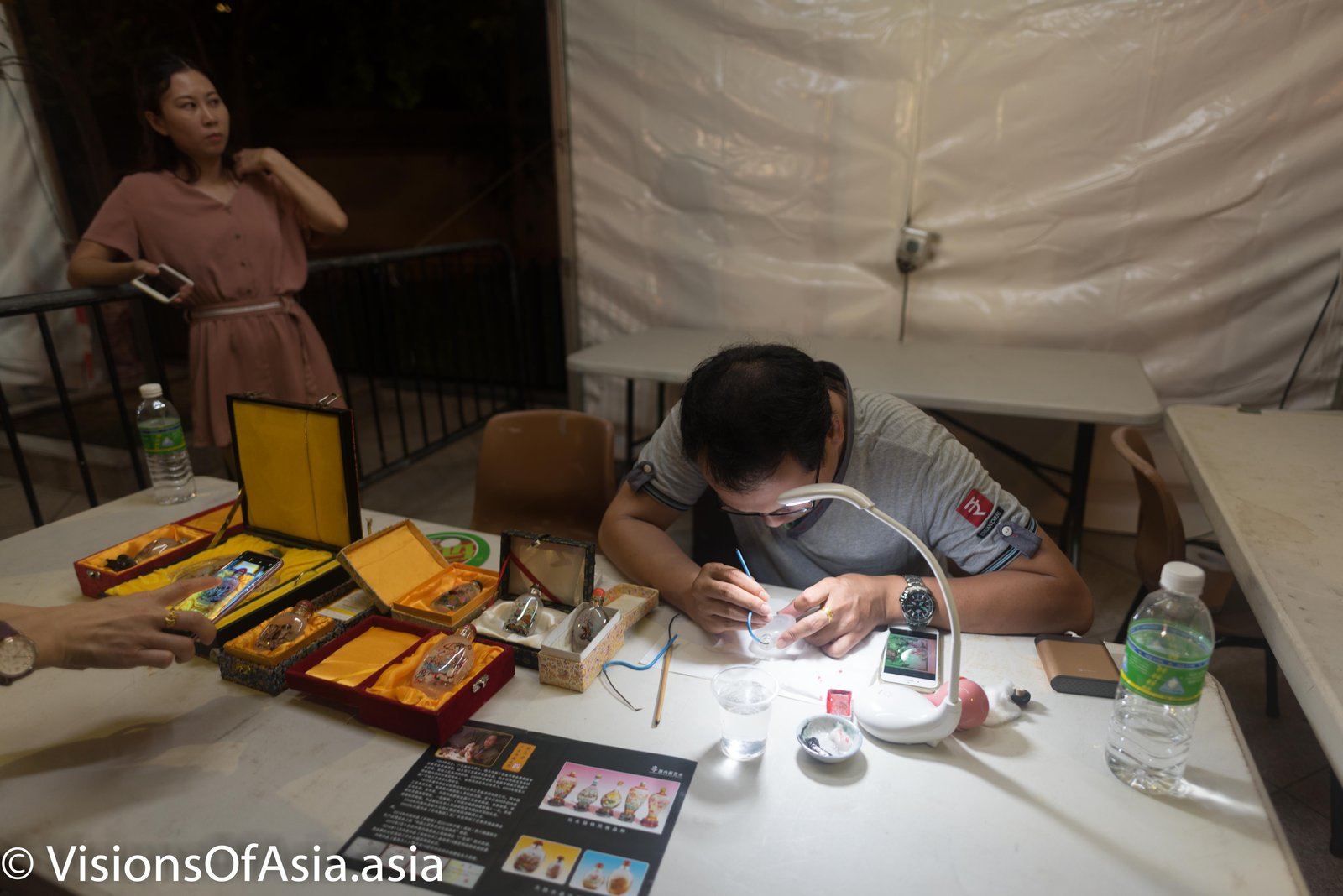 Traditional Chinese Shows
Another component of the mid-autumn festival in Shatin Park was the showcasing of traditional mandarin shows. This brought up some question by hongkongese as the performers were exclusively from mainland… A way by the government probably of fostering an increased cultural integration of Hong Kong with the mainland?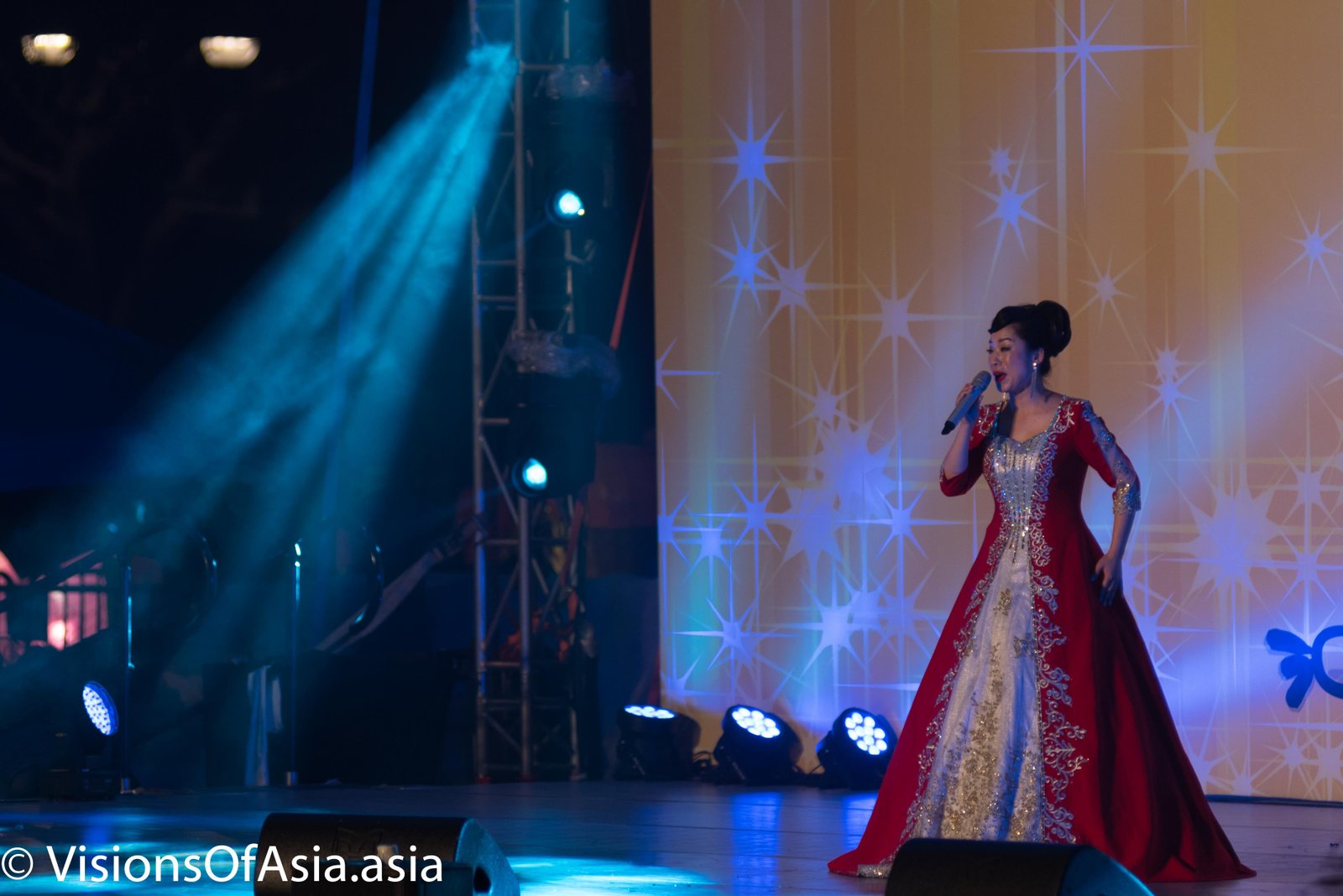 Acrobatics took another part in the show, pretty much typical of mainland China for the degree of mastery which the performers showed.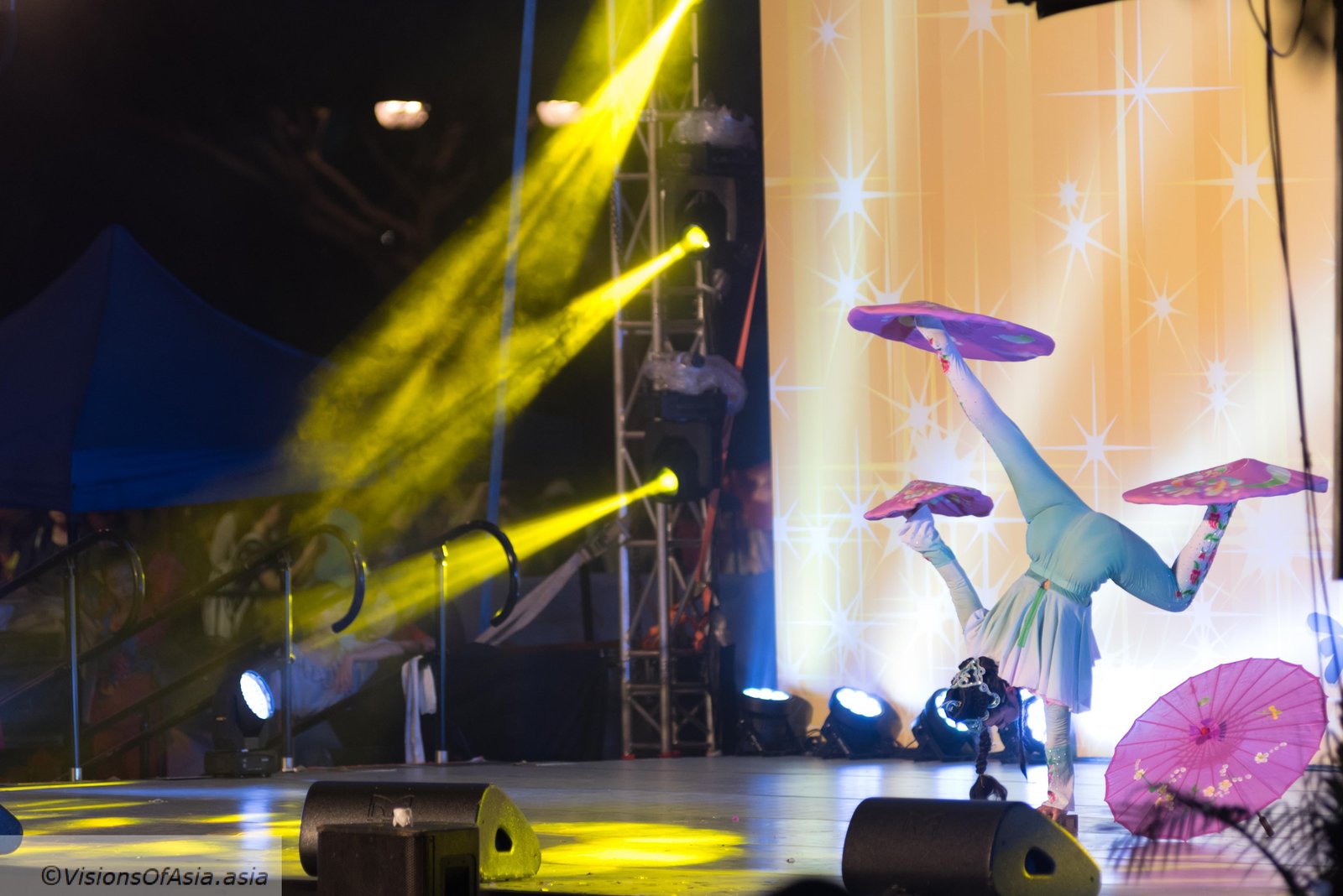 But however, the most appreciated show was probably the umbrella dancers who were extremely graceful and artistically irreproachable.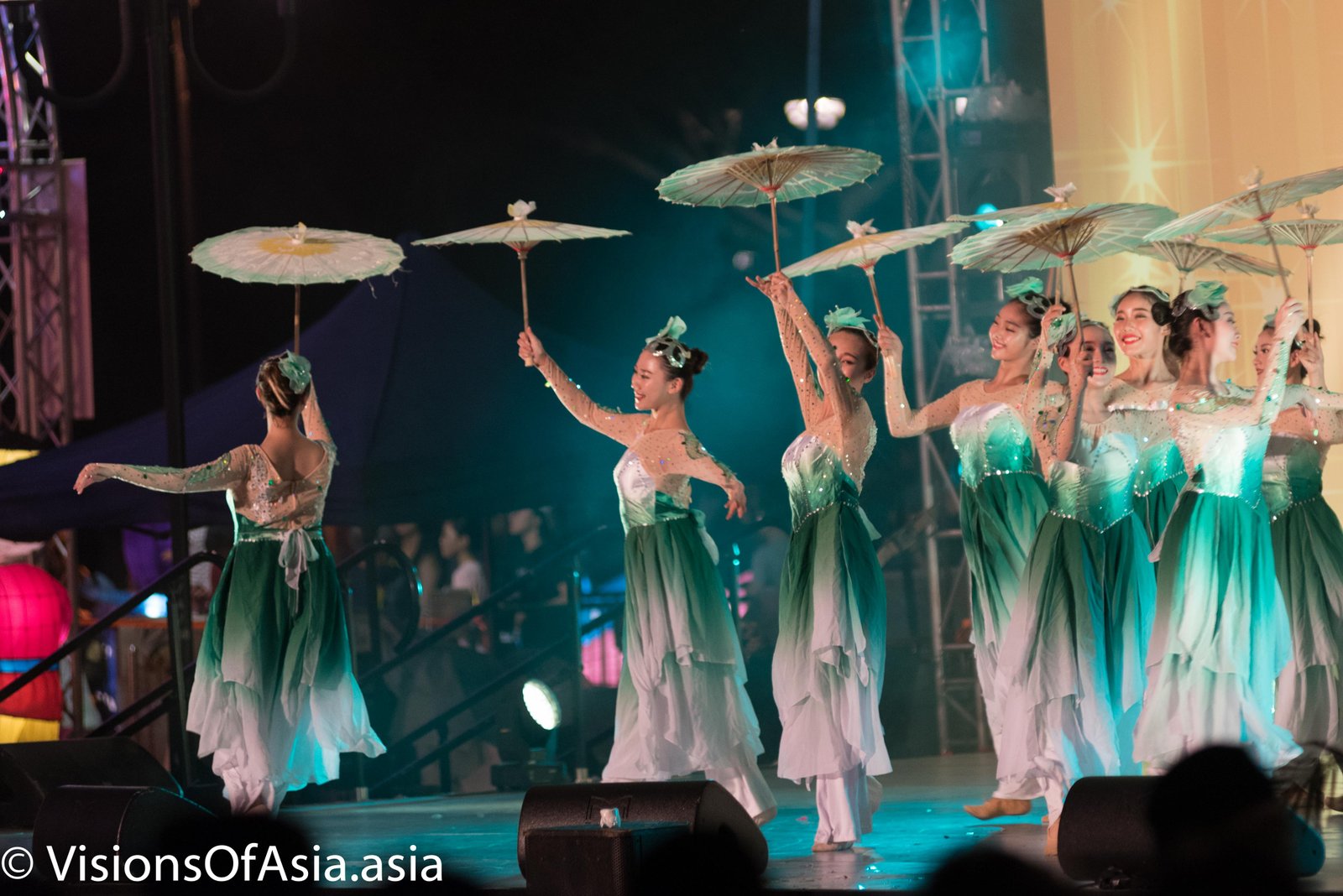 Finally, I also filmed a periscope of the whole show which you can watch here:
#midautumnfestivaj in Shatin park #hongkonghttps://t.co/VUtF3DiFTv

— Visions of Asia (@VisionOfAsia) October 5, 2017
Where was this?
In the little city of Shatin. You must take the MTR East Line to get there.