The past week-end, while typhoon Pakhar was approaching Hong Kong, two hikers had to be rescued on suicide cliff.
Suicide cliff: asking for trouble!
Contrary to the routes I described in an earlier post, these hikers took it the reverse way, going down through the cliff. Now, in normal time, going down a very steep cliff is already an exercise fraught with danger, but these hikers went down during torrential rains and typhoon-strength winds.
In the story described by the South China Morning Post, the woman fell and injured her leg. Having been on Kowloon peak several times, I can confirm that even with a slight shower, the rocks and more particularly the floor is very slippery.
To compound it, from the pictures taken by the rescuers, the hikers seem to have mistakenly taken the route towards Jat's incline, which is one of the toughest and most dangerous to climb, let  alone to descend.
Rescue efforts mobilized around 150 firefighters which is truly overkill for the situation. 10 hours later, the woman's stretcher was finally brought to the top of the cliff then taken down through the stairs to Fei Ngo shan road. The man descended by his own means. So, this time again, nobody got hurt.
Suicide cliff, too famous for its own good?
Nevertheless, the whole suicide cliff hike is becoming a bit too famous for its own good. In the past month alone, I saw at least 2 different helicopter rescues on suicide cliff, and this was by nice weather (see pics below).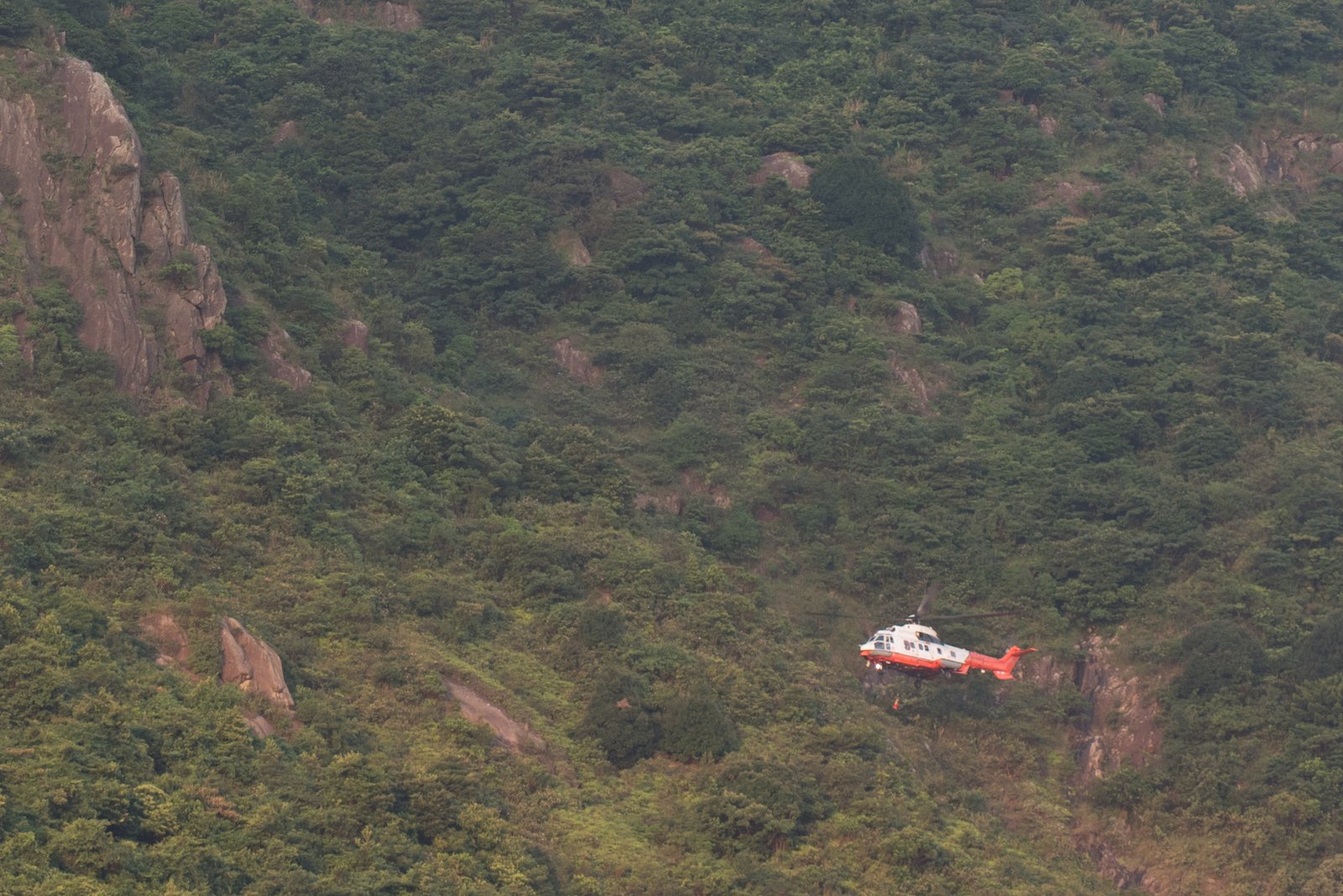 So, once again, as I mentioned here and here, please be very careful if you don't know a route. It is prudent to take it, at the very least the first time, with a group and not to do it alone. Furthermore, never mind your level of fitness, beginning hikers should never start without more experienced hikers when it involves any degree of climbing on cliffs.