Suicide cliff is one of the most researched topics for readers arriving on this blog. I do regularly edit this post as to give you more information on the conditions and the route to follow for the hike. Look at the slideshow for a visual description of the route. You have below a Google maps route to find your way from the MTR.
A place which became famous in Hong Kong after featuring in the National Geographic, "Suicide Cliff" is so called because it is a rocky outcropping just like a springboard, with a magnificent view over the city.
A word of warning
Sadly, my original title got true as a hiker died on 29 November 2017 on Kowloon Peak. It is a dangerous hike if it is taken too lightly!
I must also admonish you if you are considering this hike: don't be one of those hikers who end up rescued by the Government Flying Service with a helicopter like I report in several posts. I strongly advise and recommend to AVOID the Jat's Incline route. All of the hikers who died, disappeared or needed to be rescued on Kowloon Peak happened to have taken this route. I also advise all groups hiking on this mountain to avoid imposing a fast pace to the hikers. This mountain must be climbed with patience, it is not a race to complete, given its steepness. Avoid groups such as Hong Kong Hiking Meetup which tend to impose too fast a pace when hiking.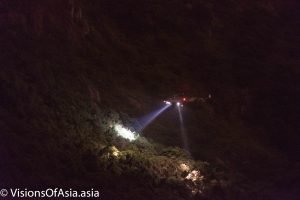 A photographic route to the top
Is it dangerous?
To be totally honest, the answer to this question depends on several factors. Firstly, if you have never done this route before, you are certainly increasing the risk factor. If you are not accustomed to hiking on unmarked paths and clambering over rocks, then you increase the risk factor even more. I never actually felt in danger on the southern ridge path, but then, I have some experience with hiking, and I am now familiar, having done it very frequently. If you want an idea of what it is to climb the suicide cliff from an FPV perspective, check out my post about my latest barefoot hike on suicide cliff.
It is an unmarked trail, very steep and thus could pose issues if you have fear of heights. There are some tricky passages and when it rains, rocks and mud become slippery (I know, I have been up there in the rain). Hence my second advice, definitely get shoes with a good grip and a hiking pole. This being said, the last time I climbed, I saw an old guy going down with flip flops! On the other hand, rigid hiking boots do a disservice on such terrain: you need flexibility to nestle your feet in the nooks of the terrain. In this respect, you may want to read my post about my barefoot hike on suicide cliff.
My concern over my frequent visits to suicide cliff has been mainly with the erosion of the path. The high traffic on suicide cliff is doing no good to the mountain and participating to its erosion are most people use heavy boots and hiking poles.
You can climb it at night too (see my other post here), but be sure to keep a headlight or torch in your kit in that case. You should, under no circumstances, attempt climbing suicide cliff at night if you did not climb it at least several times during the day or have an experienced guide with you. In the dark, it could be easier to lose your bearings and end on the wrong side of a cliff.
And again, please be careful. I have seen at least seven or eight times a helicopter coming to rescue people near the top of the cliff or in the middle of Jat's incline route. That is not something for which you want to disturb rescue services. So, unless you have done the hike countless times by day, please do not hike by night and in particular, do not hike the Jat's Incline route.
What to take with you?
Get a lot of water (2 liters is barely enough) and some snacks with you. The path is totally exposed and there is no shelter along the way, so either you get roasted by the sun, or you will be buffeted by wind and/or rain. It can get quite windy and cooler up in the mountain, so better get a change of clothes too. A light is also useful if you are caught up by the night.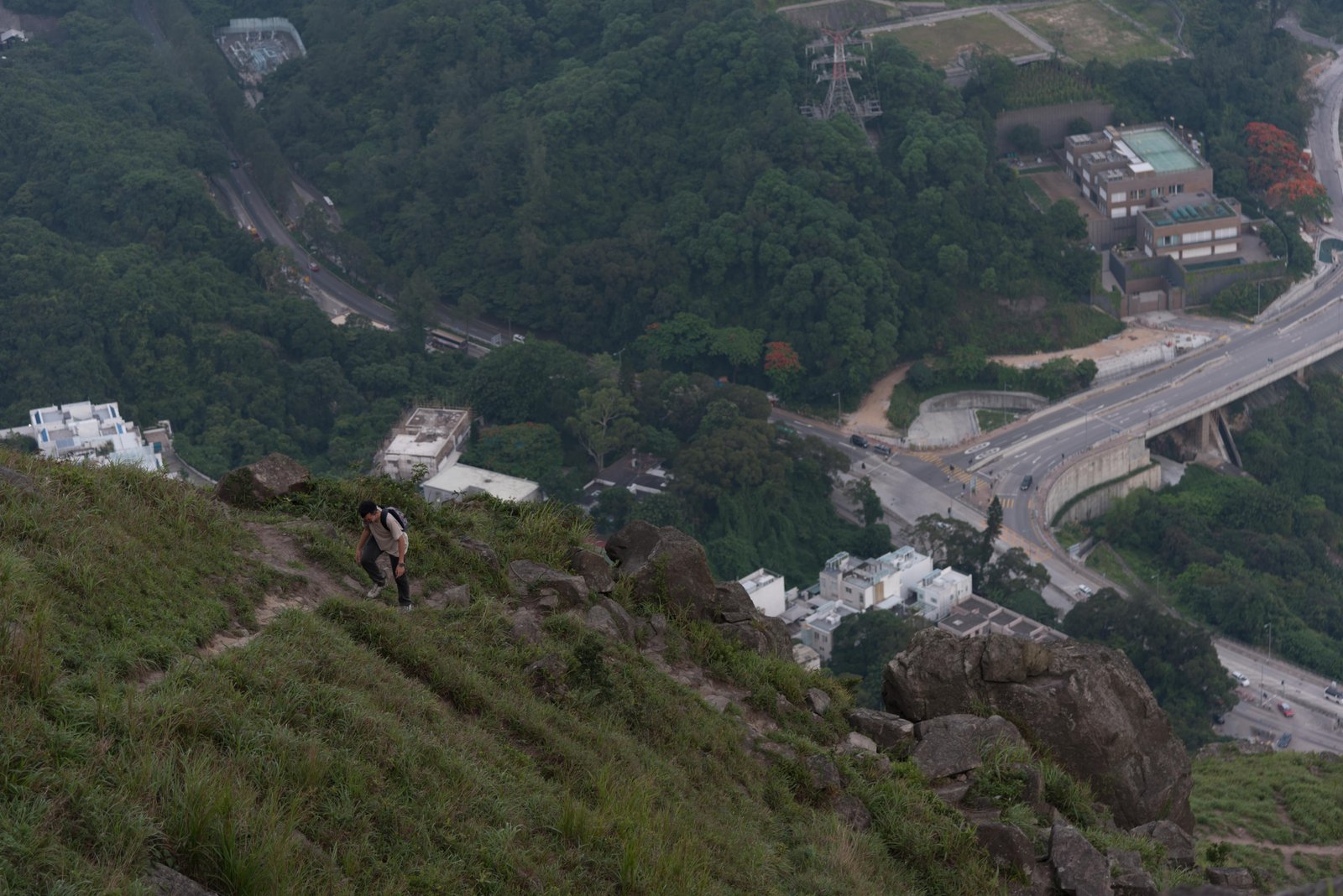 The different ways of reaching suicide cliff
I climbed suicide cliff several times, and from various angles. The beginning was from the "easy" path, namely a set of stairs set in the mountain which offer an easier climb (although tiring if you are not fit). Get a lot of mosquito repellent, as they are quite aggressive in the forest part!
Since that first time, I climbed through a more demanding and unmarked path in the mountain starting at Fei Ngo Shan Road (Southern ridge). It was far more fun, as each time you turn around, you have really a wonderful view over the city. Most of the people climb on the Southern ridge then go down through the stairs. A few daredevils take the opposite route (which certainly shortens the way back to the city). All in all, this covers no more than 7 km, but it is demanding because of the steep initial ascent (500 meters in less than 2 km).
Some people then push through with hiking all the way to the Kowloon Peak viewpoint (which involves going up and down through three different hills on the way)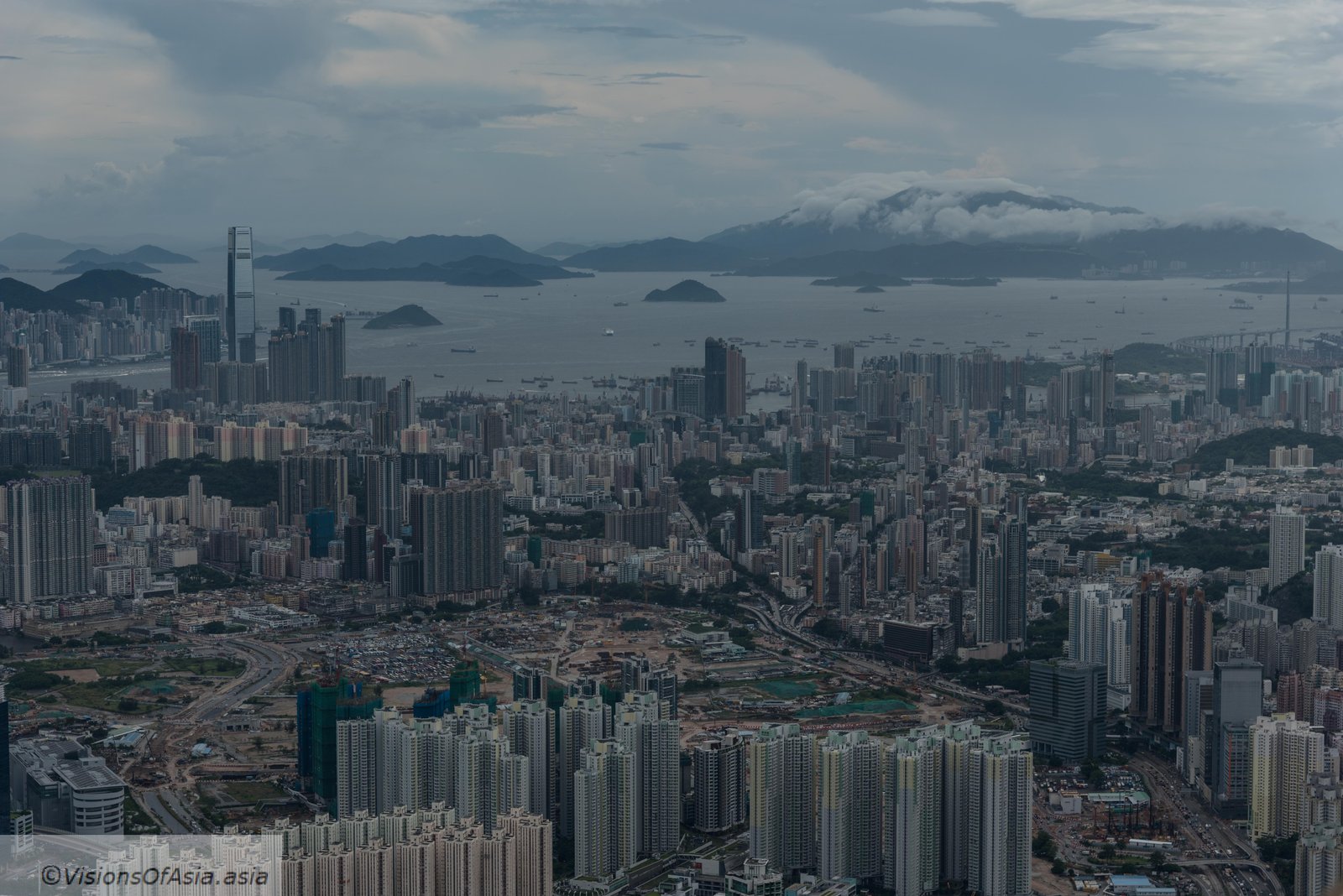 When to climb?
The issue with Hong Kong is that there is often a lot of haze on the city, hence obscuring the view. To avoid the haze, the best would be to go immediately after a shower or a thunderstorm. However, that would be increasing the risk tenfold, so I will advise against doing that.
Furthermore, the little stream that crosses the path at one point (see pictures in the slideshow) may become a torrent with rain.
Best is to climb in winter, on a sunny day, in early morning (bearing in mind that the dew will give you conditions equivalent to rain) or late afternoon, to enjoy the sunset. Despite the remoteness, this place sees quite a lot of visitors during week-ends and suicide cliff can get crowded…
How to get to Suicide Cliff?
To get to suicide cliff, the best way is to start at Choi Hung MTR station. From there, grab the bus n° 16 and get down at its terminus, near Good Hope school. You will be very near to the mountain, but will still have to walk somehow to get to the starting point of the trail.
If you want to take the stairs, you must continue walking on Fei Ngo Shan road. You will see stairs starting to climb with a number "328" written in red on a rock.