I have reported on this blog about my barefoot hiking adventures quite frequently. This ranged from climbing suicide cliff, to climbing Lantau Peak, and even being caught in a storm barefoot. One hike, however, I had never completed, either shod or barefoot. It was climbing the Lion's Rock barefoot.
A symbol of Hong Kong
The Lion's Rock has always been dear to the heart of every hongkongese. The reason being that the crouching Lion watching over Kowloon is also a symbol of their undefeatable spirit and thirst for independence.
That is why, on several occasions, during the "Occupy" movement, activists used to hang banners in sign of protest from the top of the Lion's head.
Today, these times have passed, and activists have tamed themselves or forgotten any illusion of facing off with Beijing. The Lion's rock hike, instead is just as popular as it has been.
Three routes
We started from Shatin Wai, as I was with my friend Matthew for this barefoot hike. Another route is climbing from Wong Tai Sin, or adding it as a trifecta to Suicide cliff and middle hill.
Obviously, we decided to start from the lesser known route, which starts in Shatin Wai, and offers quite interesting views on Shatin along the way. To do so, we climbed on "Kitty Hill", a little mountain offering spectacular views on Shatin.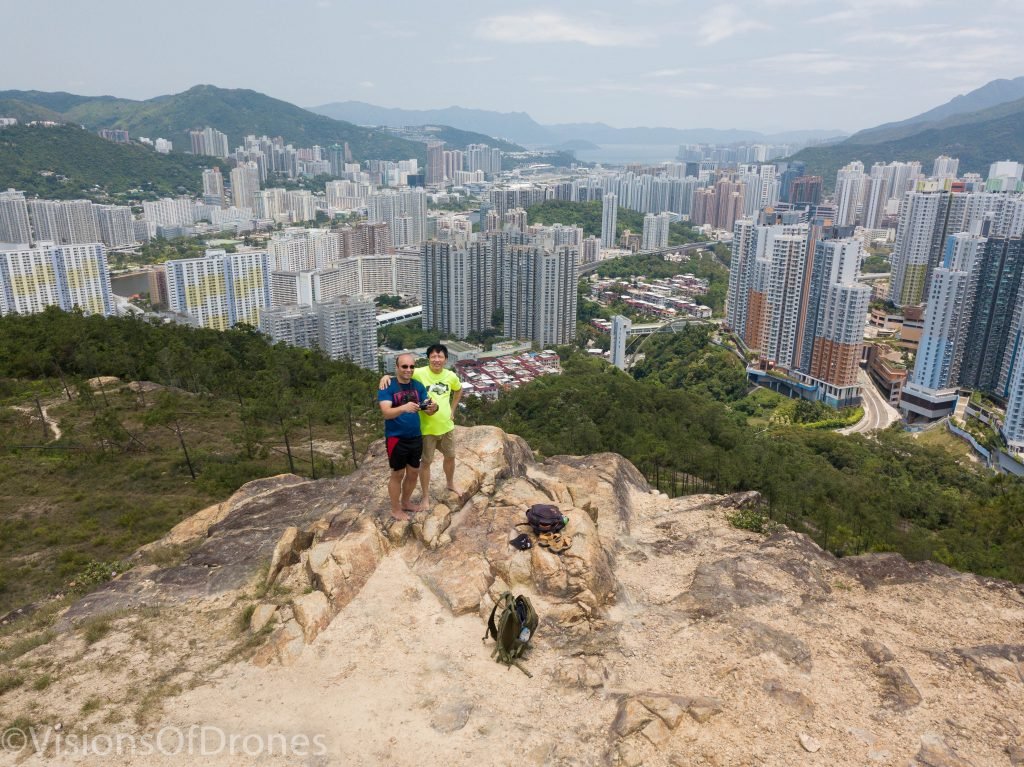 From there on, started a roughly one hour and a half hike across the hills of Shatin, without much to signal, until our arrival at the stairs of the Lion's Rock.
Stairs, stairs, stairs and more stairs
This title could be in fact a summary of all Hong Kong hikes, but the Lion's rock is no exception to the rule: there is an incalculable number of stairs to climb to get to the view point.
All in all, it took us 2hrs to arrive to the Lion's rock. Once you arrive at the end of the trail, you still have to continue braving rocks and the abyss to get to the Lion's head. There is a quite tricky passage to go through barefoot, when climbing down to the Lion's Rock head.
From the Lion's head, you can find an easier trail to descend, which is mostly composed of gentler stairs than those we took to climb.
Gorgeous views
Suicide cliff has already some gorgeous view, but when there is no haze, the view from the Lion's rock easily compares.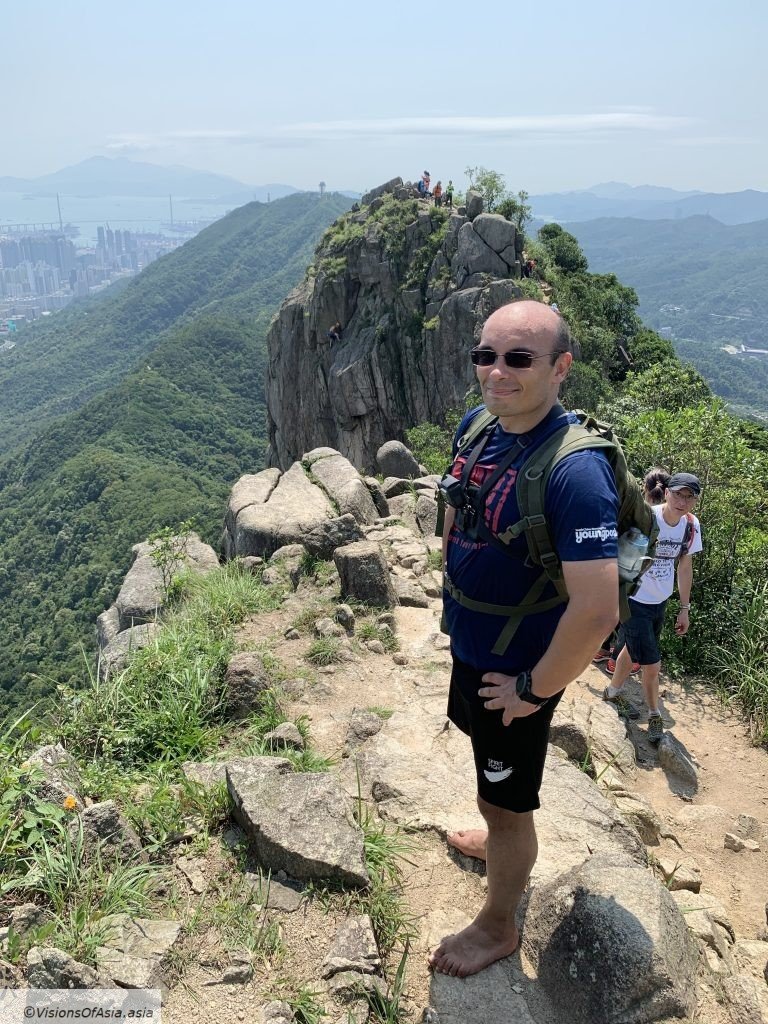 While hiking there, we saw one climber abseiling down the Lion's Rock… One example among those courageous mountaineers who enjoy training in this area.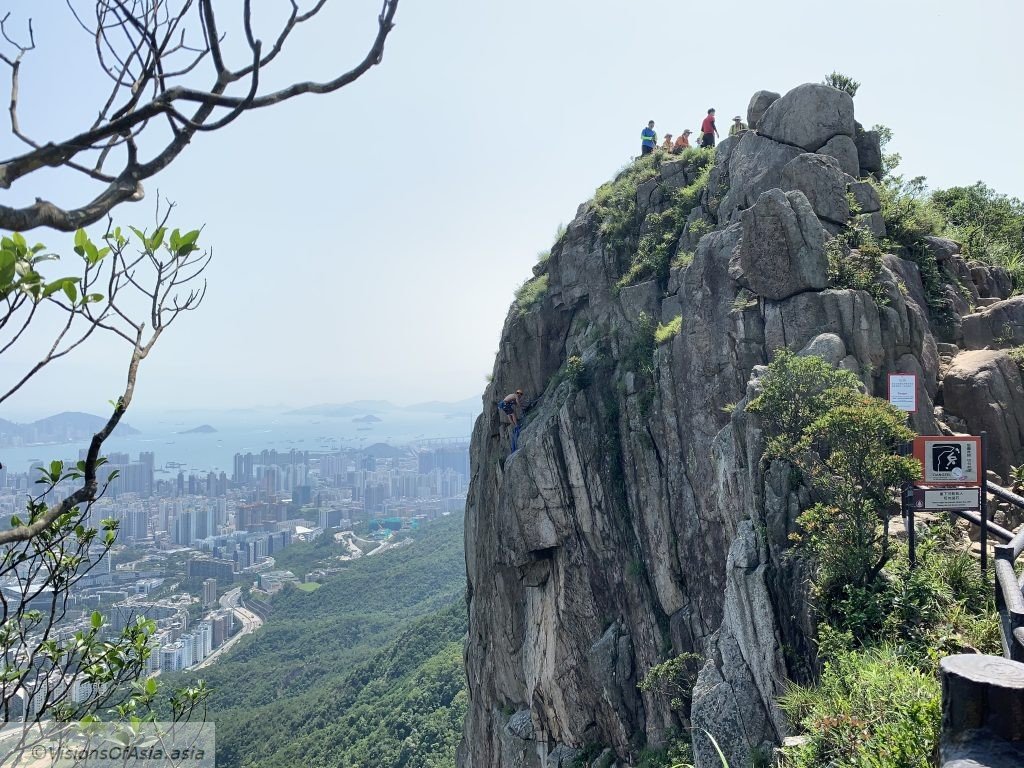 Returning down
The trail was pretty much frequented, as this was the second day in a three-day public holiday in Hong Kong.
Many families were climbing this trail. It must be said that while most of the trail does not present much danger, bringing young children on this trail does expose them to some useless dangers, as some passages involve having to scramble over rocks.