Last December, my family and myself went back to Korea. For me, it was a return to the "Calm Morning" land, for my family, it was their first trip.
If you remember, my first trip to Korea took place in early December 2017. This was the occasion of discovering some amazing places such as Busan and the wide variety of places in Seoul. Korea and Japan are often compared and contrasted, but, per se, the experience is quite different. Where Japan is a land very much imbued with animism and hence every inch of landscape is infused with spirituality, Korea is more of a familiar terrain for Westerners. Christianity permeated Korea and makes its people also more relatable in various manners. This was very clear when my family expressed a feeling of being welcomed into the country, compared to Japan – where you cannot shake off that feeling of being "gaijin".
Landing in the "Calm Morning" land at dawn
For logistic reasons, we had to take red-eyes flights from Hong Kong to Seoul. My wife and daughter flew Cathay, while I flew with Korean Airlines. It was actually my very first experience flying with them.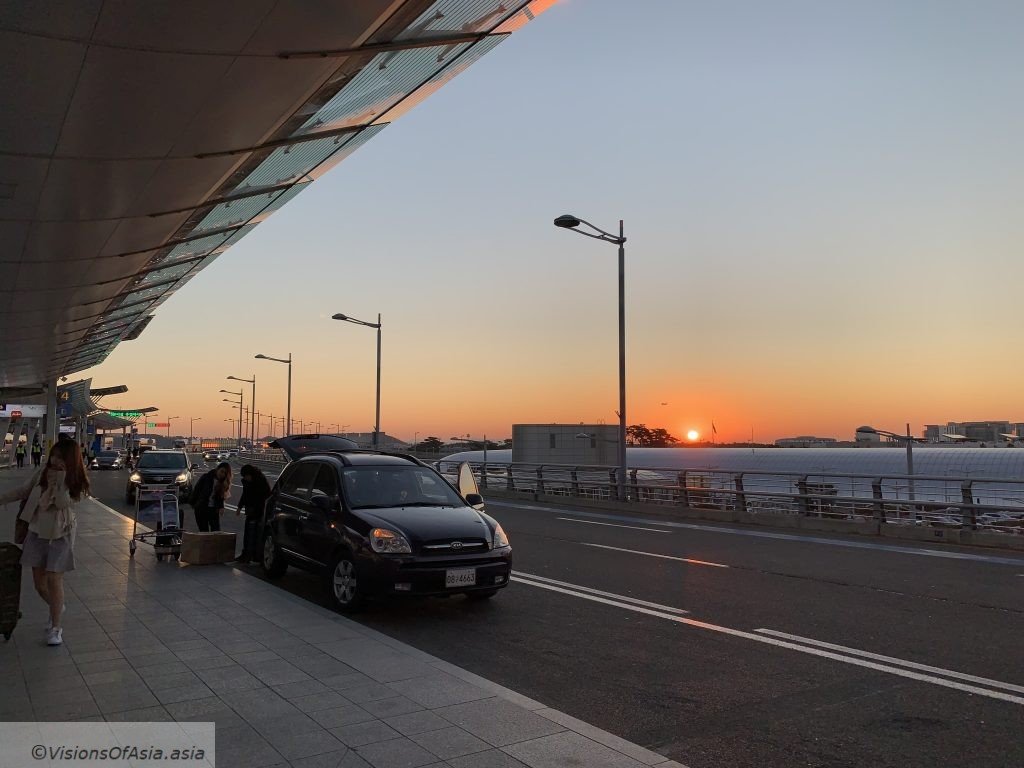 As I flew Korean Air, I landed at terminal 2, whereas most airlines take off from terminal 1. I thus had to transfer terminal with my luggage, in the cold and furthermore, with twice more luggage as my wife had charged me with the gifts for our friends (Check photo below!).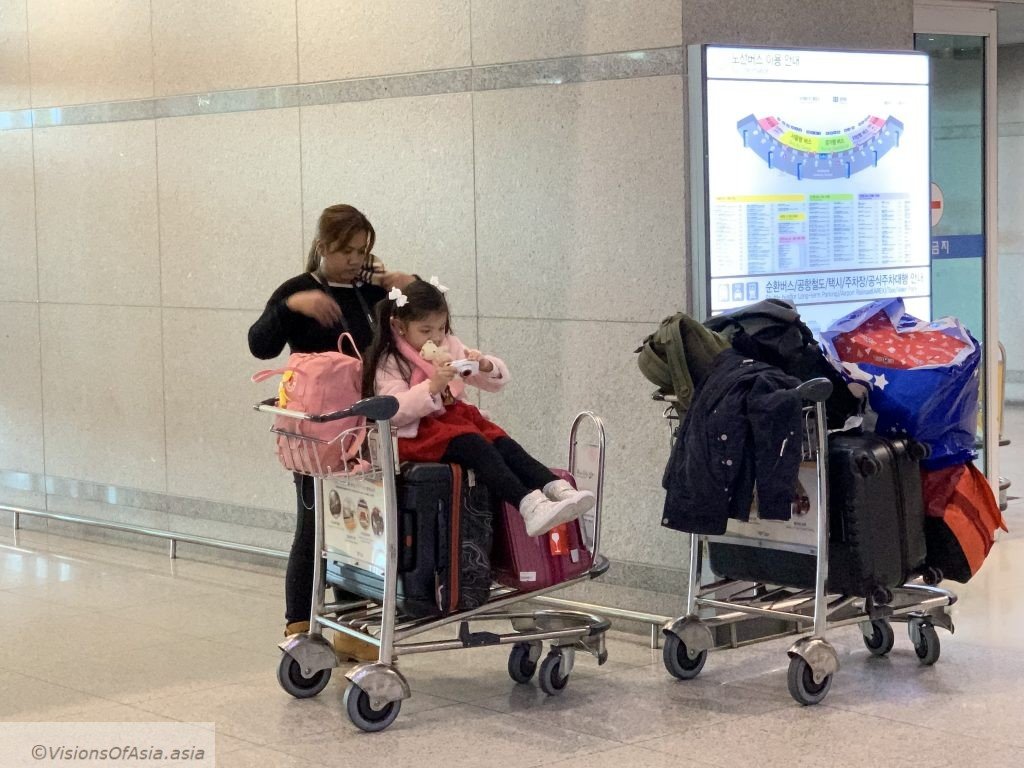 Our plan had been of showering at the airport, dropping the bags at hotel and rushing off to make the most of our time in Seoul. Alas! What sounds great in theory is not always in practice. We ended leaving the airport only at… 11! The Limousine bus of KAL took us pretty near to our hotel, namely the Novotel Dongdaemun. It however took pretty much close to 45 minutes!
Dongdaemun, a lively area
Dongdaemun may be a bit far from the historical center of Seoul, yet it is an extremely lively place. It has quite a number of department stores (shopping is thus one of the most important activities over there), but it also has the very photogenic museum of design.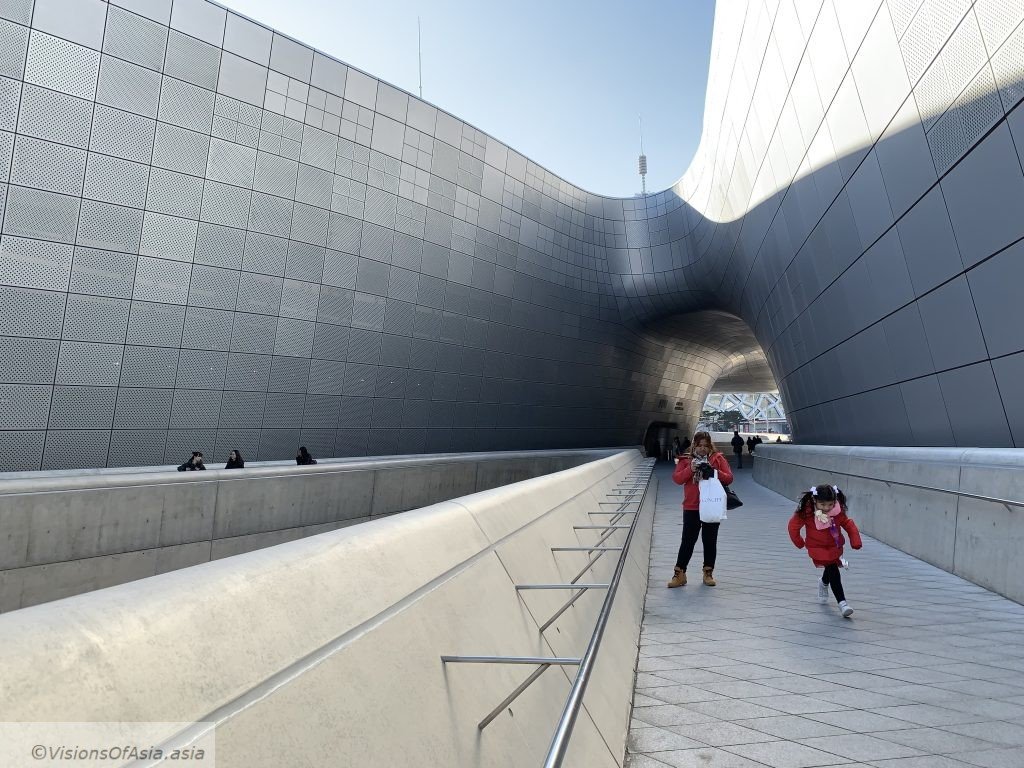 This museum is very interesting, not only for its photogenic aspect, but also because at some locations, you can find a piano made available for people to play on.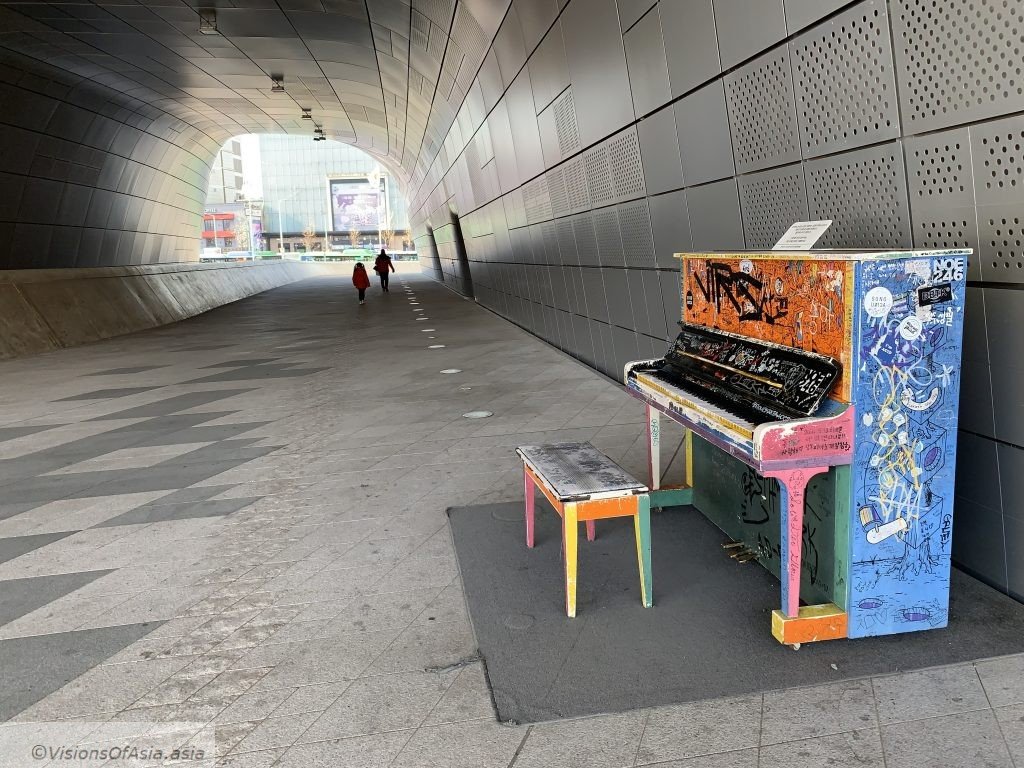 We thus had the occasion of assisting to a four-hand performance by two young Koreans, playing Christmas carols (which I, of course, streamed live on Periscope).
Beyond the design museum, the Dongdaemun area has an extraordinary vibe.
A little photographer
This time around, Maria-Sophia was documenting our trip with her own camera, a small compact Nikon.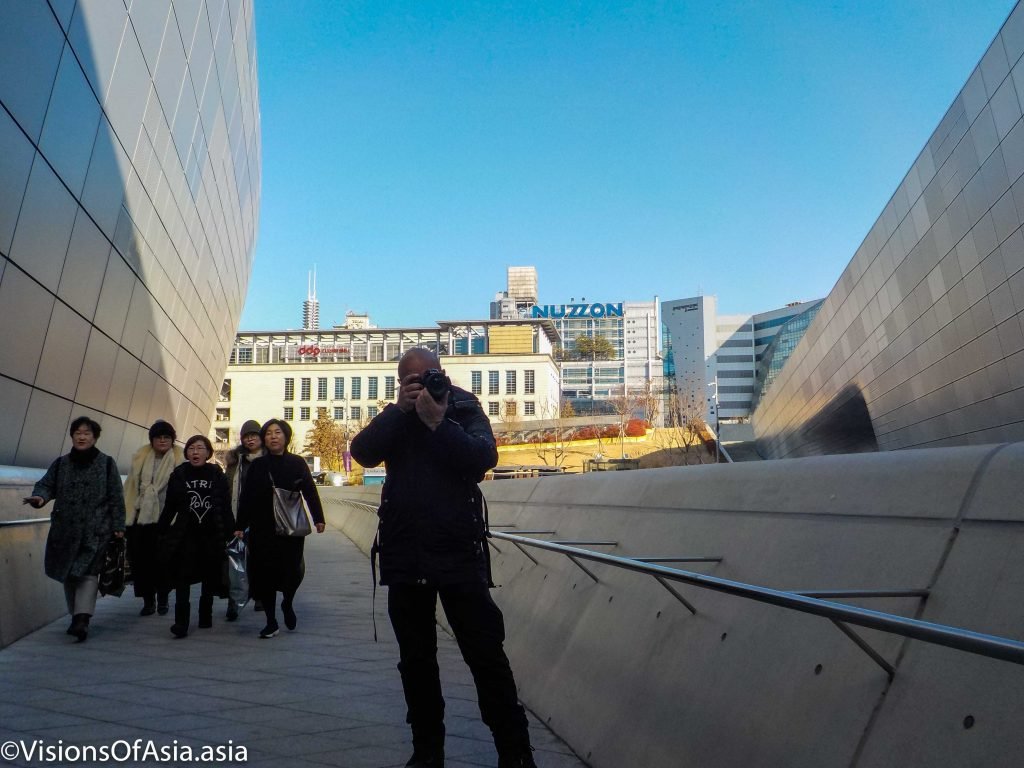 Maria-Sophia also understood perfectly the concept of being close to the subject in her picture of the two pianists.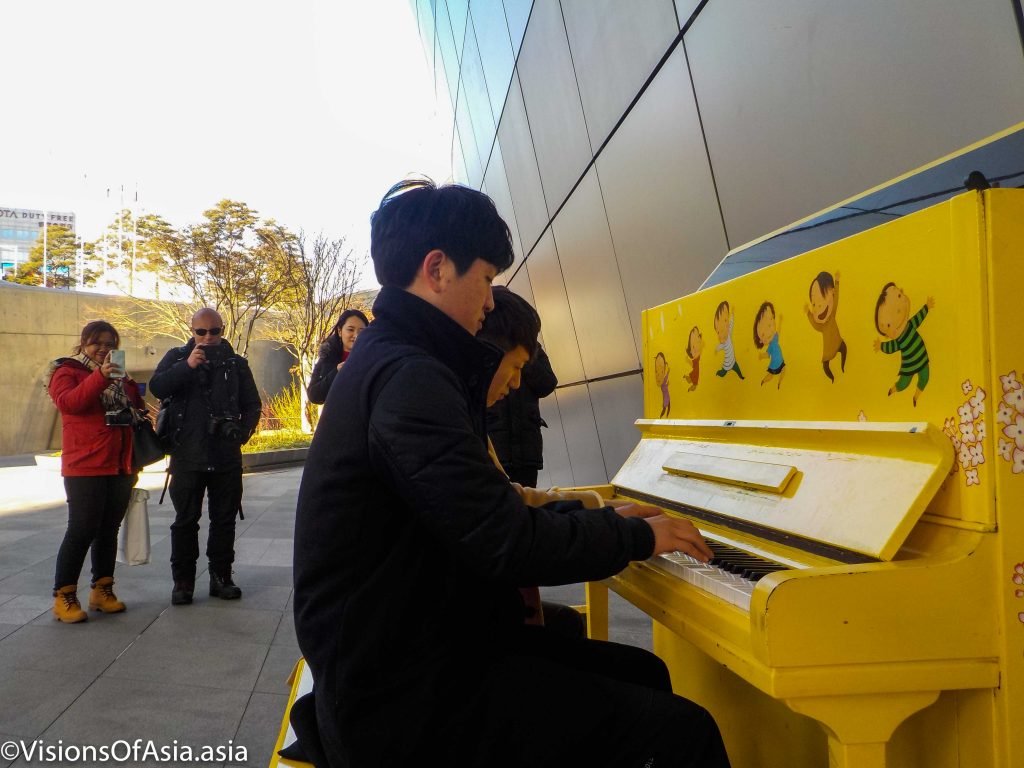 Later, we moved on to the Gyeongbokgung palace, where Maria-Sophia insisted to take a few shots of Mitchy and me. I have to say she did a pretty good job of it.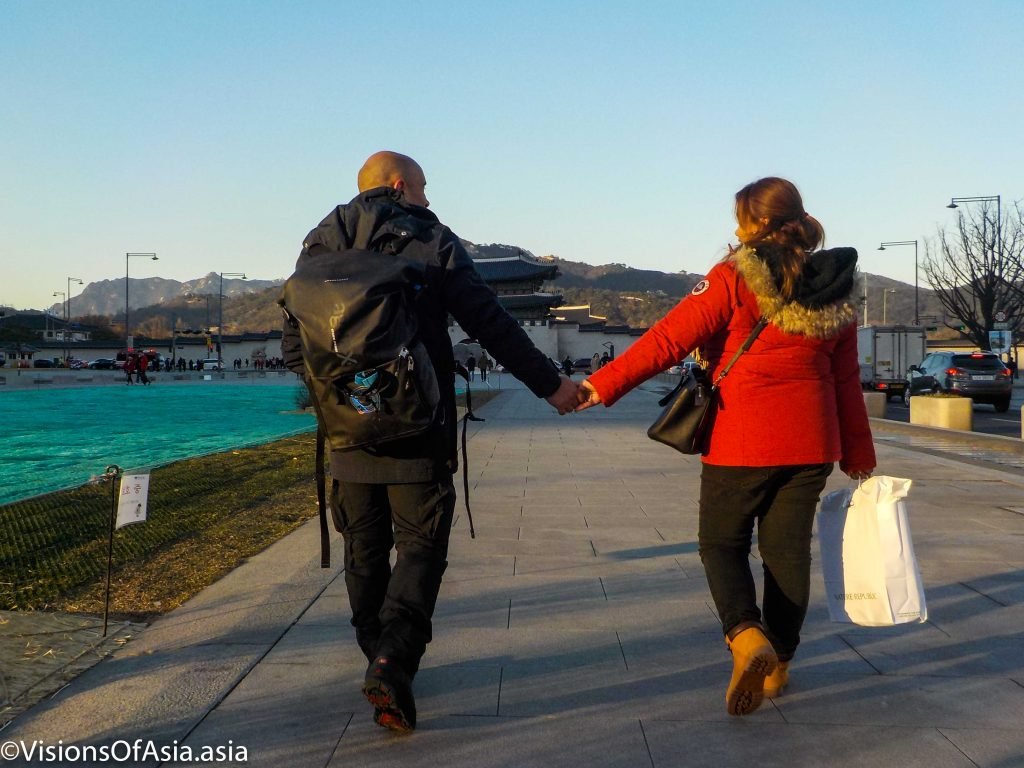 And, of course, Maria-Sophia demonstrated her keen eye by catching a snapshot of a lady in hanbok inside the courtyard of the palace.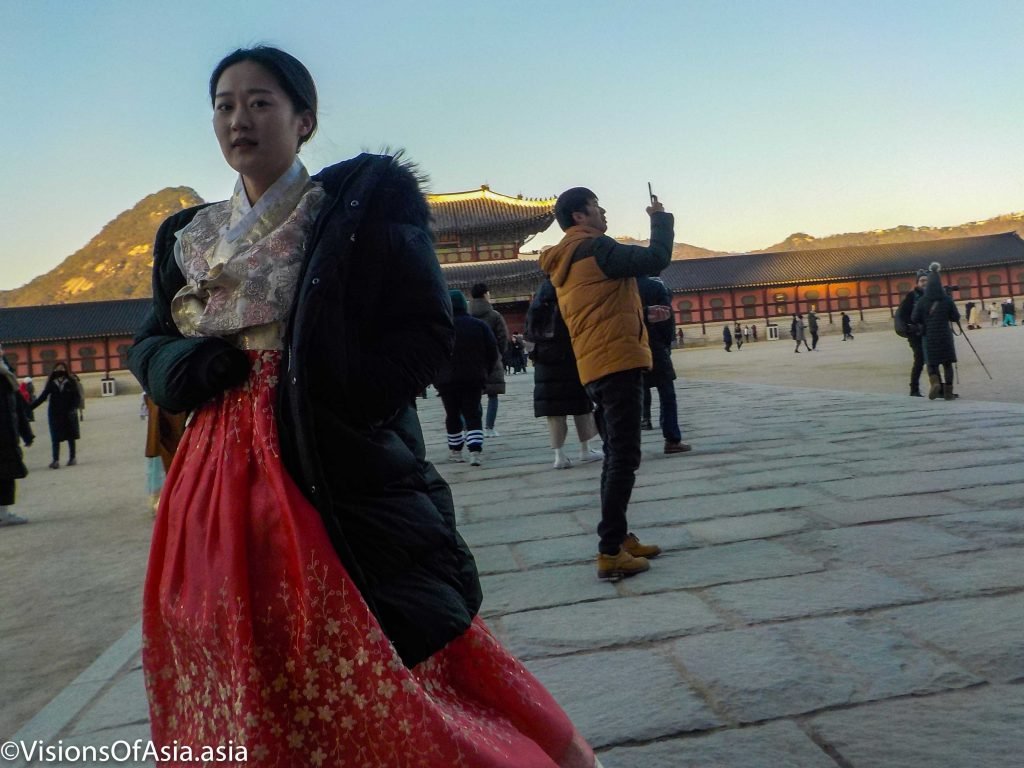 An unusual encounter
Sometimes around the world, you have some weird coincidences. Here, it was my encounter with a scooter sporting a… Monaco plate!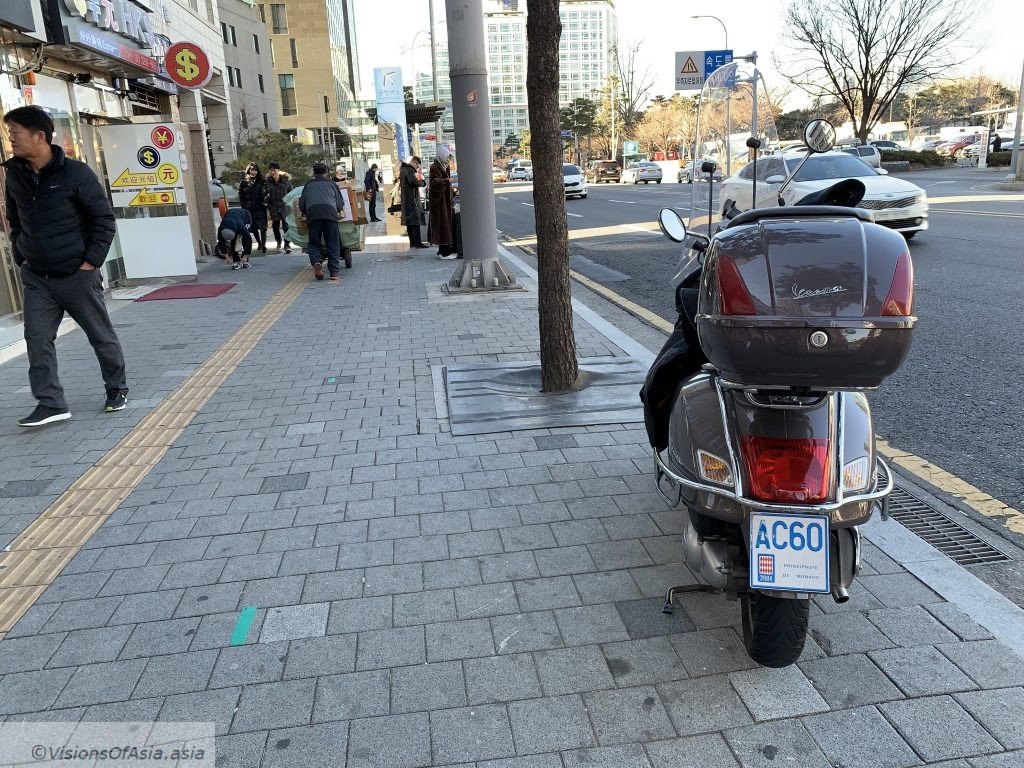 I could not find any explanation as to how such a scooter was allowed to ride in Korea, nor why it had a Monaco plate… But it was the interesting sight of the day.
The following days, we were to visit Nami island and then head to Busan.