In an earlier post, I talked about snow fun in Tomamu. Well, before getting to Tomamu, we had to fly from Tokyo to Hokkaido. Obviously, we were flying on Japan Airlines. The plane to Hokkaido was another B777.
Haneda airport
As much as international airports are perfectly organized, domestic airports can look a bit more tentative in Japan. When we tried to rebook my flight to be on the same plane as my wife and daughter, it was an incredible hassle with JAL at their domestic terminal. After paying a penalty fee (!) for the rebooking, we managed however to board the plane. That is where I managed to take the perfect shot in an airport. In terms of composition, all the elements were aligned.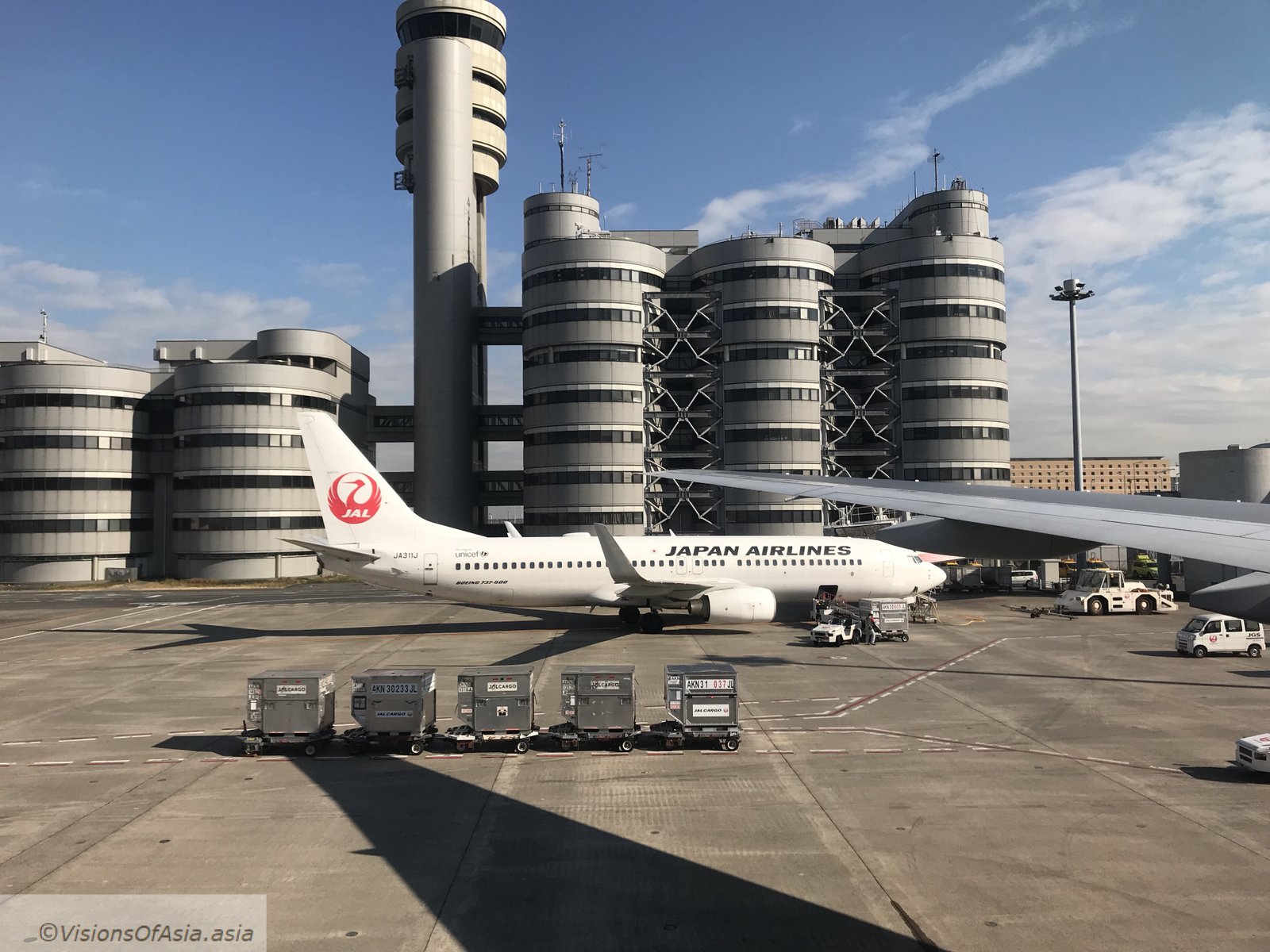 The one qualm about Haneda is that shops and eating places are far and few in between. In a way, Haneda is rather spartan, compared to Narita.
Japan Airlines connection to Hokkaido
While the staff are very kind and while the plane was impeccable, there was no screen onboard the B777. All they gave you was a headset to listen to some music.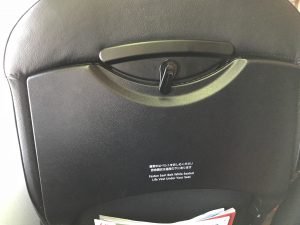 Thankfully, the flight is short, otherwise it might have been rather tedious.
You also have the occasion upon takeoff to see Mount Fuji in the distance (but you must sit down on the left side). A grandiose sight but I failed to take a picture (with an Iphone, you would see very little anyway). The industrial facilities of Tokyo Bay, which you can see upon takeoff are worth a shot, nevertheless.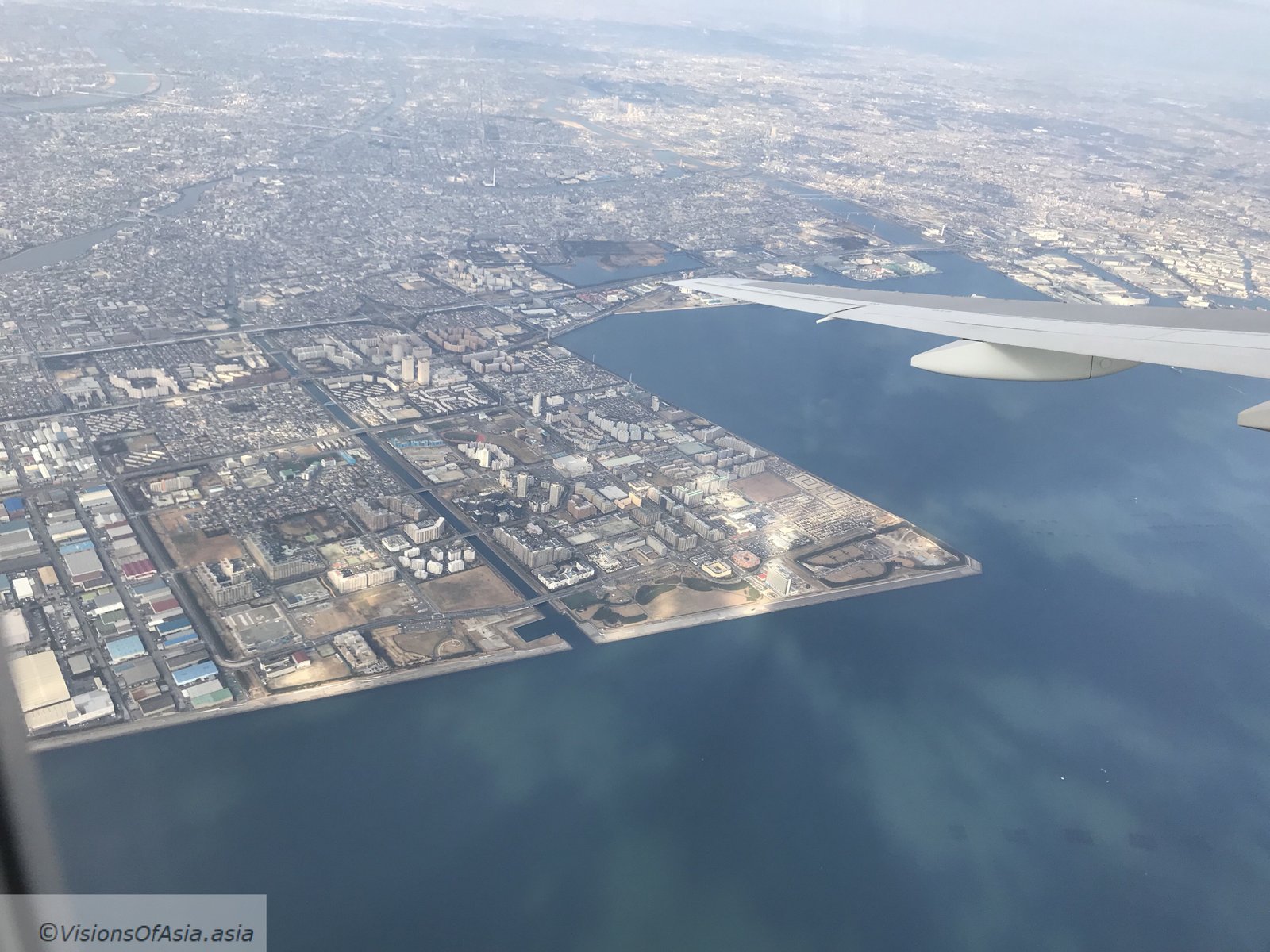 My family and me caught some quick shuteye in the plane.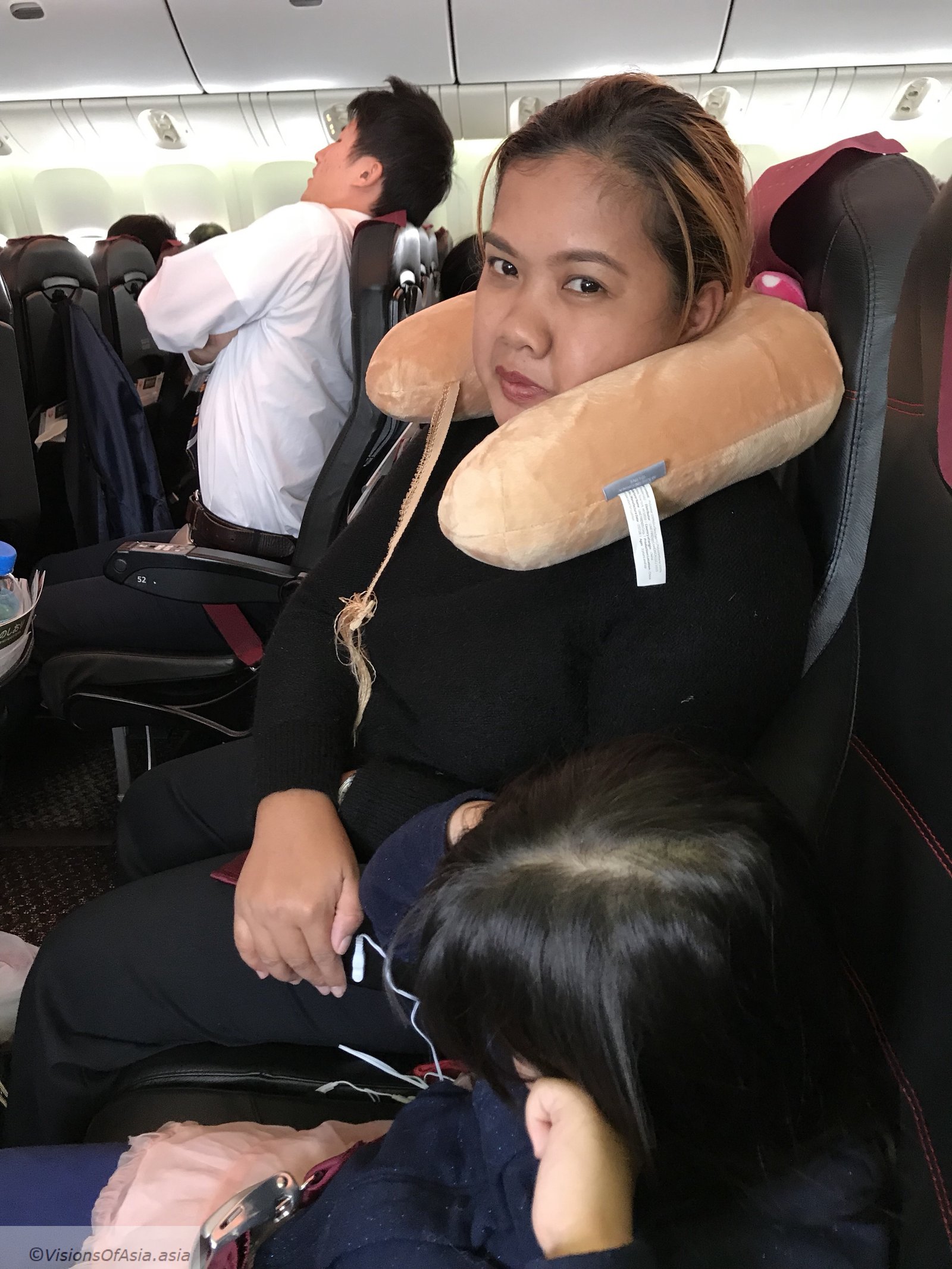 First glimpse of snow in Hokkaido
When initiating descent in Hokkaido, you can catch your first glimpse of snow on Hokkaido.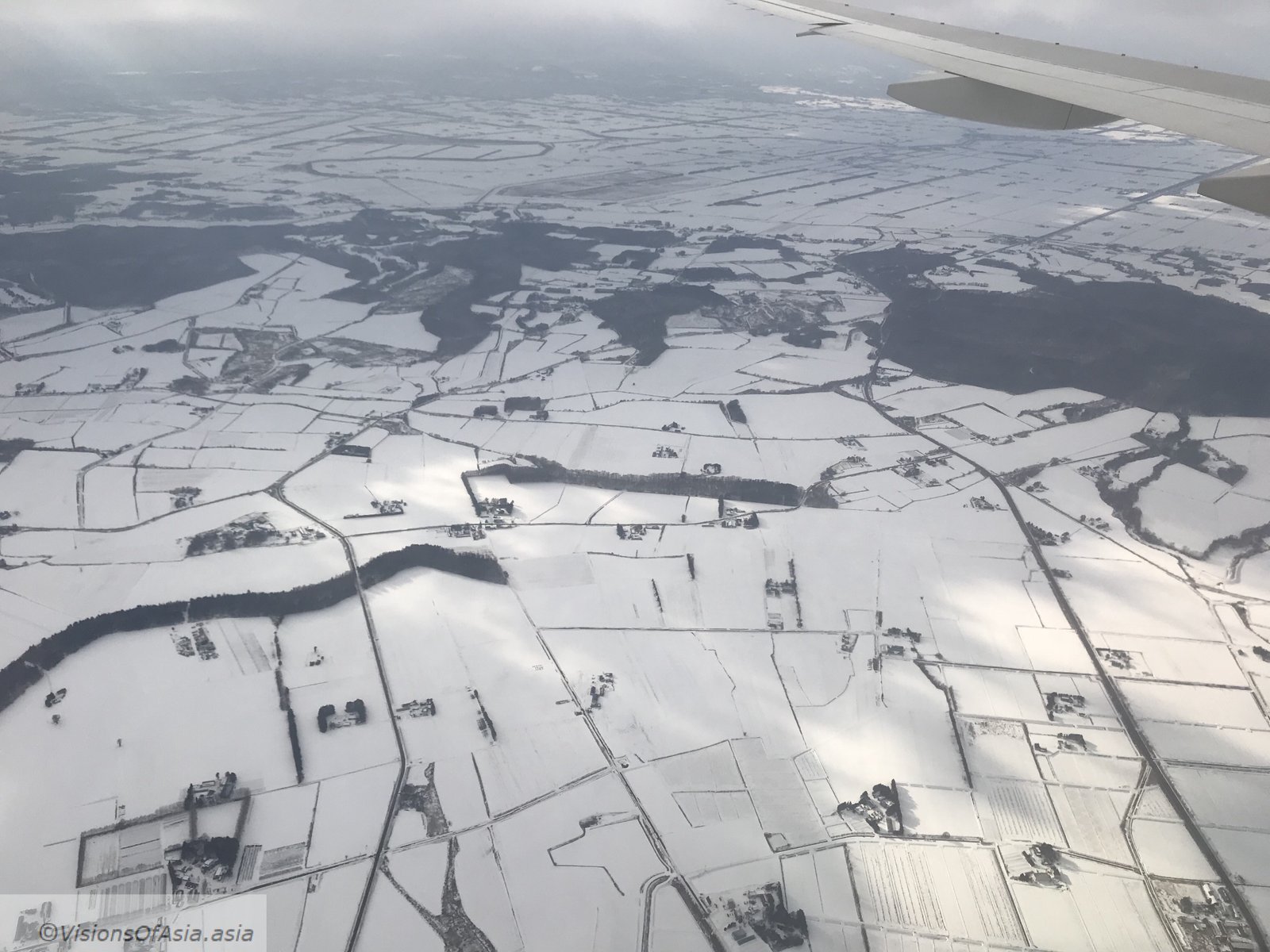 The landing was uneventful, just as the takeoff. Collection of our luggage was quick as I am a gold member of the OneWorld alliance. Once outside, we had to find a way of getting to our hotel, which was the Royton Sapporo. Fortunately, the airport has a limousine bus which visits all the main hotels in Sapporo. The price is a modest 1030 JPY per head. Please do check on your own flight if you are arriving to Chitose at the international terminal (we flew in through the domestic terminal). Unfortunately, the Royton is truly the very last hotel on this shuttle bus, so it takes around 1 hr to 1h 1/2. The roads were covered with snow, which made the airport transfer even more lovely. When departing, instead, the snow complicated everything, as the snowstorm buffeting Sapporo made it impossible to get to the airport on time with the airport limousine bus.
Royton Sapporo
Originally, we had been hesitating on whether to stay in Jozankei, which is a resort hotel near Niseko. The cost convinced us to abstain and we opted to be based in Sapporo without too many transfers around. Royton Sapporo was ideal as it is centrally located (although a bit far from the train station.
The hotel itself is quite crowded around new year and christmas, but still is a lovely place to pass the night. Upon arrival in our bedroom, I wasted no time in taking  a pic of our alter ego from LINE friends in front of the gorgeous snowy view.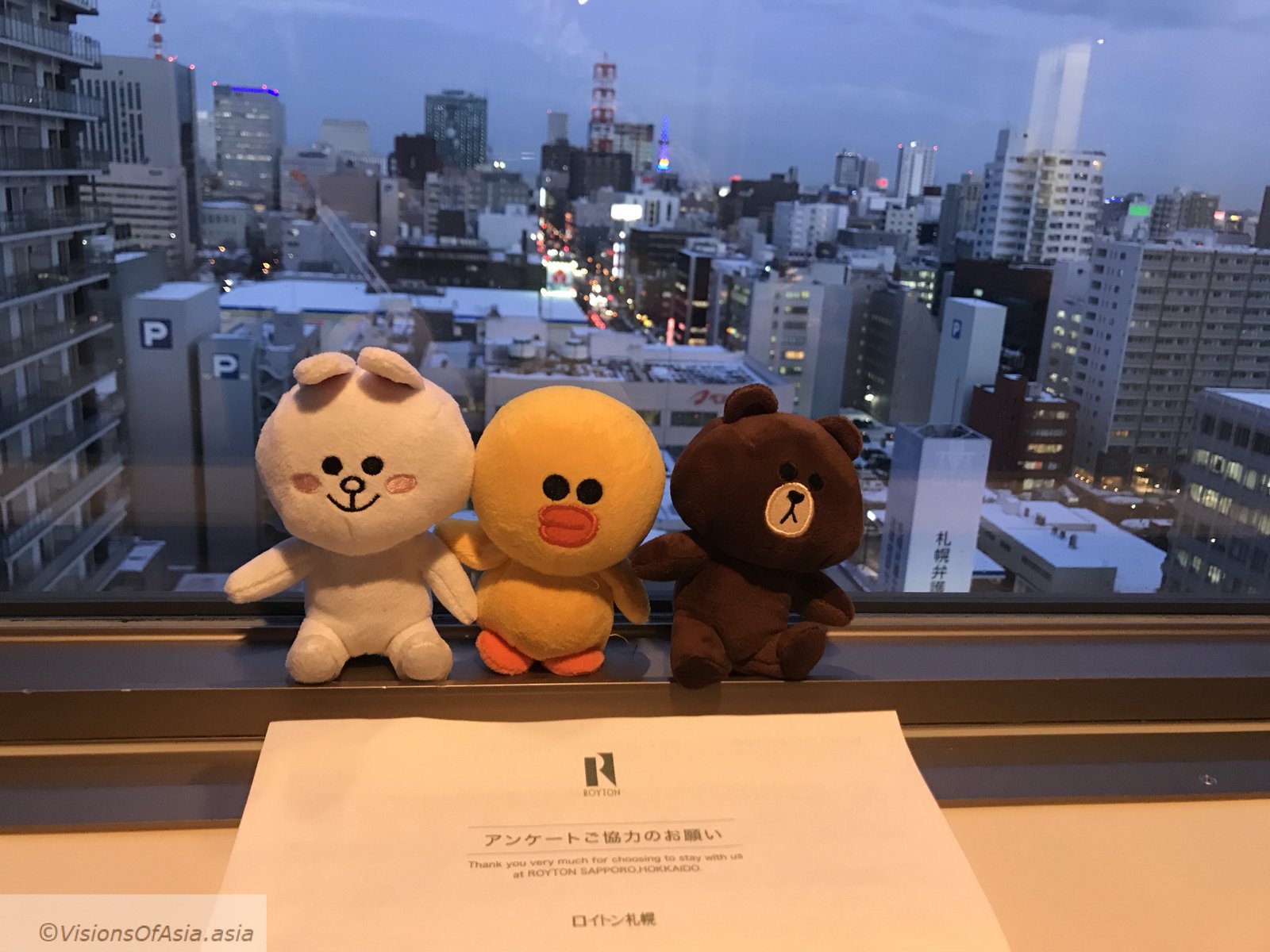 This was the place where we were going to stay for the next few days, exploring Tomamu and Sapporo itself.