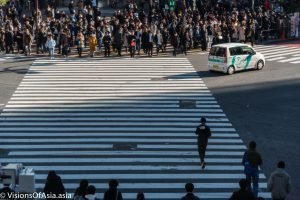 A major place to visit upon any visit to Japan is the Shibuya crossing. Popularized and made iconic by countless photographers and/or instagram posts, the Shibuya crossing is famous for the sheer amount of people crossing the streets at any time during the day.
Hachiko
Shibuya crossing is also near to the famous Hachiko statue. Hachiko is that akita dog that waited for its master every day at this station, even for ten years after his master died. Japanese were so touched by this faithfulness of a dog to his master, that they immortalized it under the form of a statue that now waits everyday outside the station.
I will confess not having shot that picture, as there were too many tourists queuing and competing to have their picture take besides the statue.
Shibuya train station
Shibuya train station is a very vibrant place, being a real hub and a reputed meeting place. Among the numerous animations, got the surprise of seeing some young Japanese girls offering "free hugs" in Tokyo! In this case, Rino and Makiko, the two girls on this picture.
Around the station, you can also see various other scenes of animation or a bit eccentric characters. When shooting street photography and individuals, you may want to take advantage of the subway station and its natural reflection of sunlight. It allows to get a perfectly lit subject, as on this picture.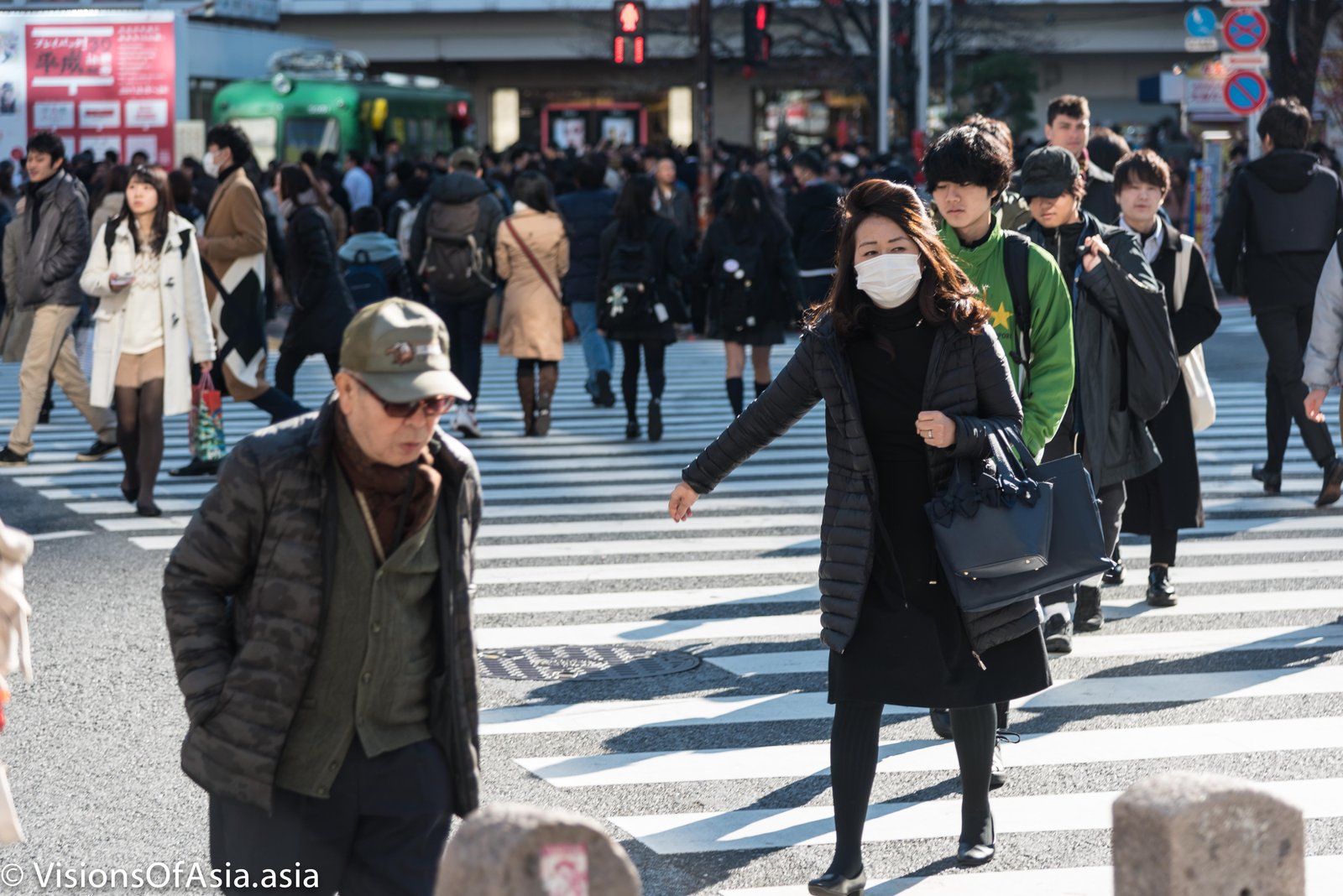 The crossing
The crossing can be shot from different angles, but the most known is probably from the Starbucks coffee shop that overlooks the crossing. The drama of the popularity of this place is that every day, you will have dozens of tourists occupying the seats and taking countless hours to record or shoot the scene.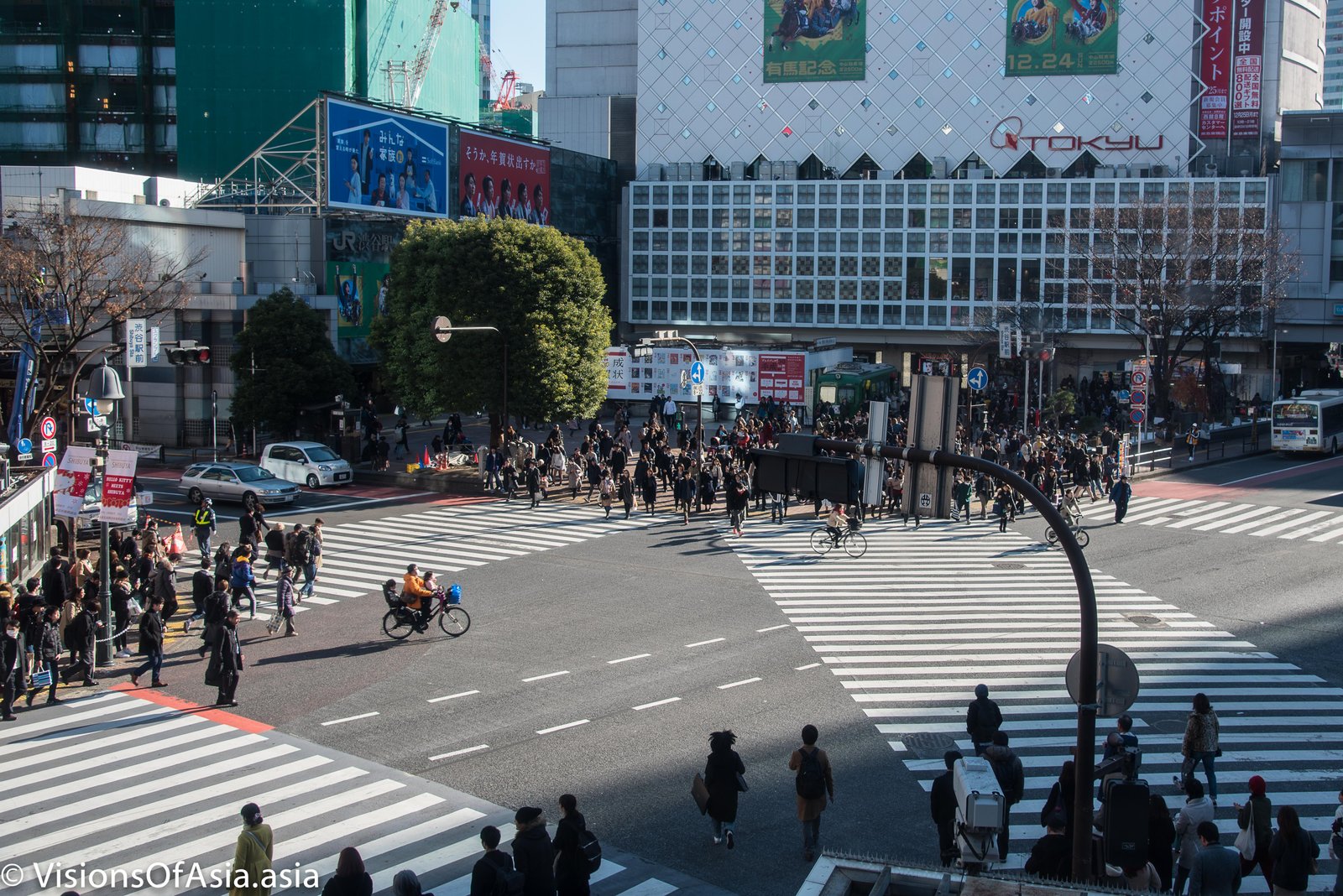 Here is an idea of what the crossing looks like in video:
Side scenes: Mario Kart
Being in Shibuya, it means also that it is one of the places visited by the Mario Kart drivers (an encounter by chance, actually). There is a Mario Kart attraction, whereby you can drive karts in the streets of Tokyo (only if you have a valid international driving permit).
The interesting part of shooting these carts is to try and get a panned shot. This allows to suggest speed and gives a pretty dynamic picture. In this case, the driver was wearing a striped costume which aligned with the stripes of the zebra crossing.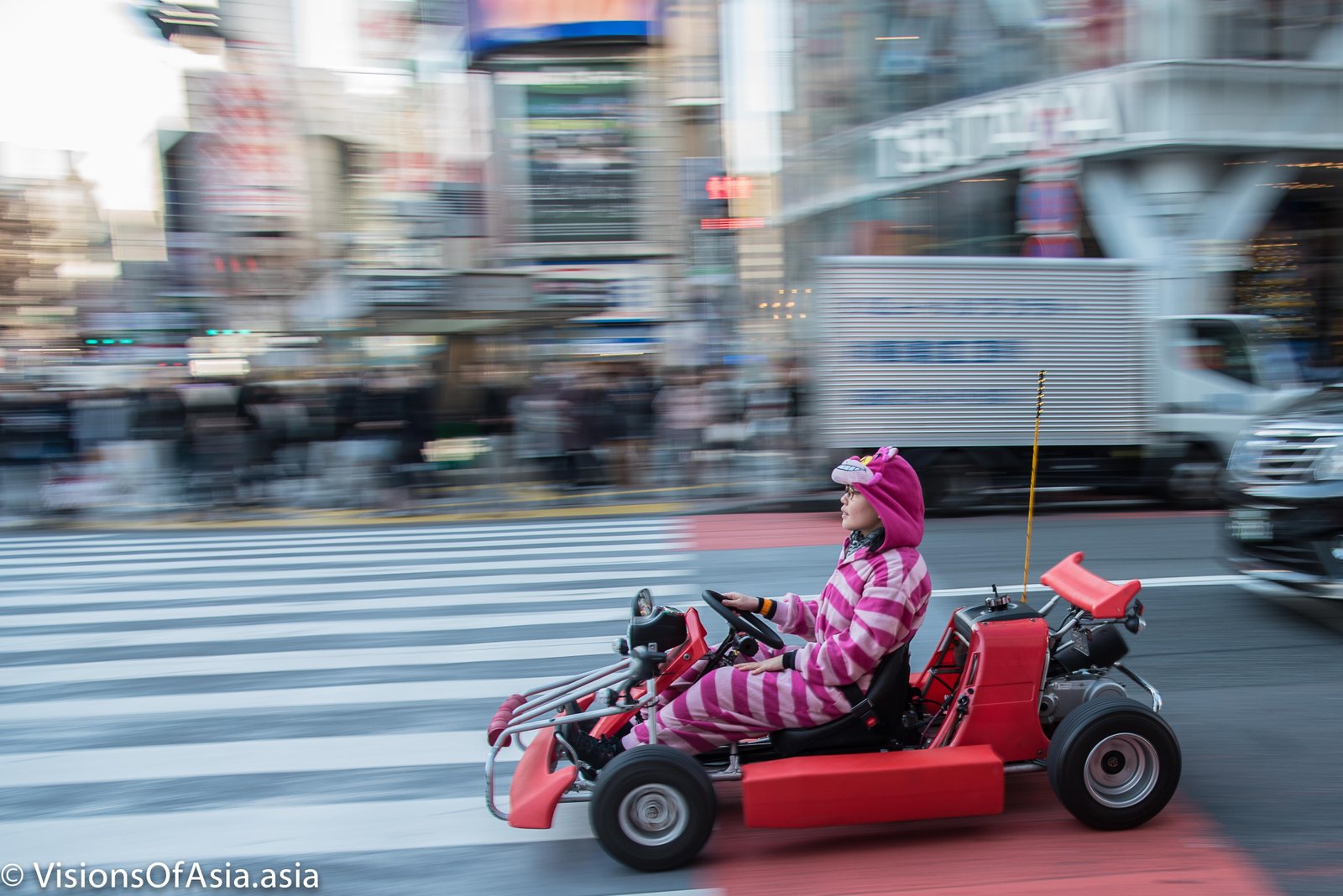 When walking a bit further on one of the alleys going away from Shibuya, I managed to capture an Autumn scene. While not as iconic as Shibuya crossing this shot still translates the bustle of the capital and the winter feeling.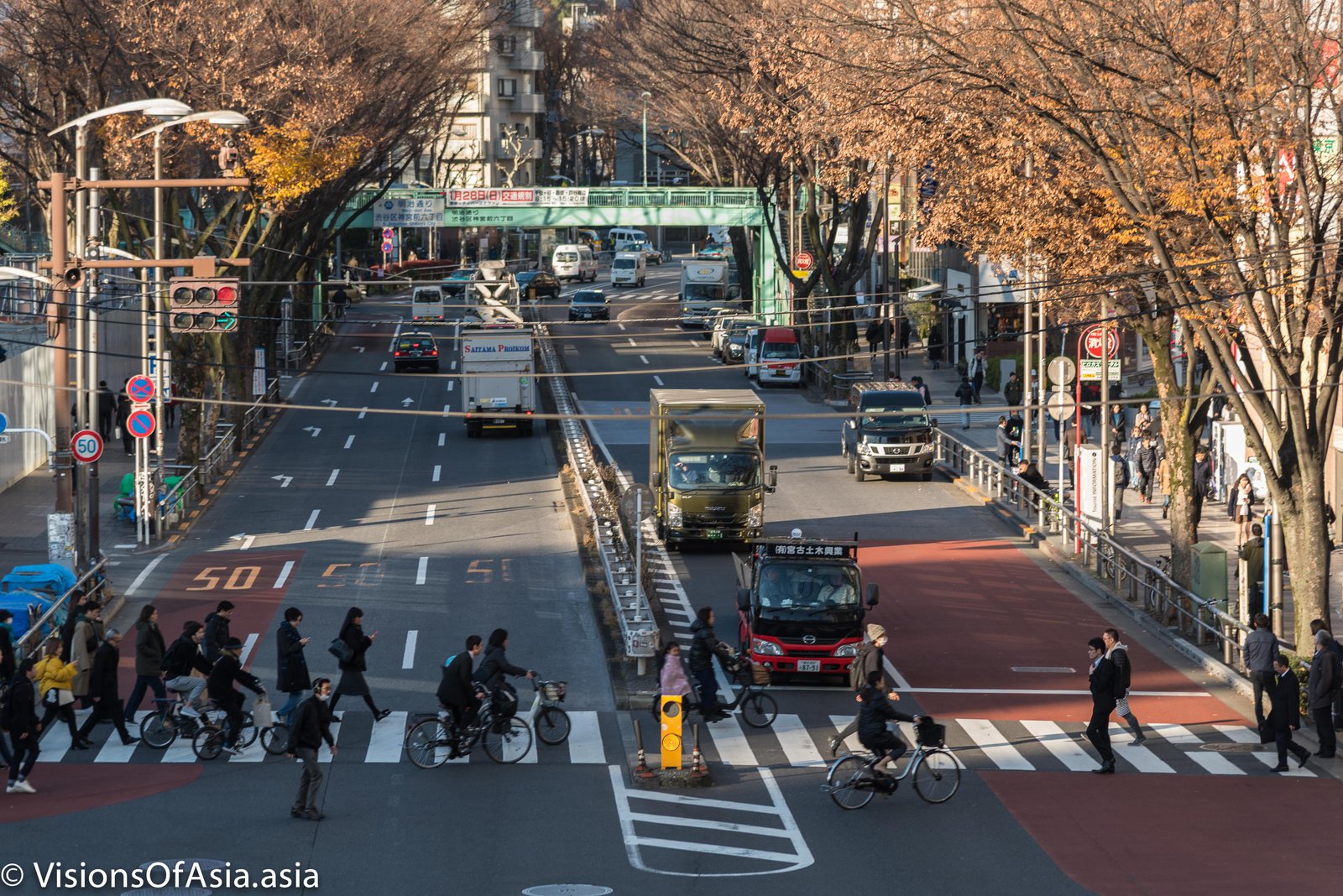 The key in travel photography is not to limit yourself to icons. Looking further away, you may find hidden gems even if unnoticeable at first sight.