After coming back from the Art 2 pier, I visited the local bookstore, also called "Eslite". Located on the 17th floor of the mall FE21, this bookstore impressed me by its width. It also impressed me as being a lovely concept of a bookstore as a place to live in Kaohsiung.
One of the biggest bookstores in Asia
The first thing striking you after living for over a year in Hong Kong is how very wide this bookstore is. Its sheer size means that you have a good chance of finding almost any book there.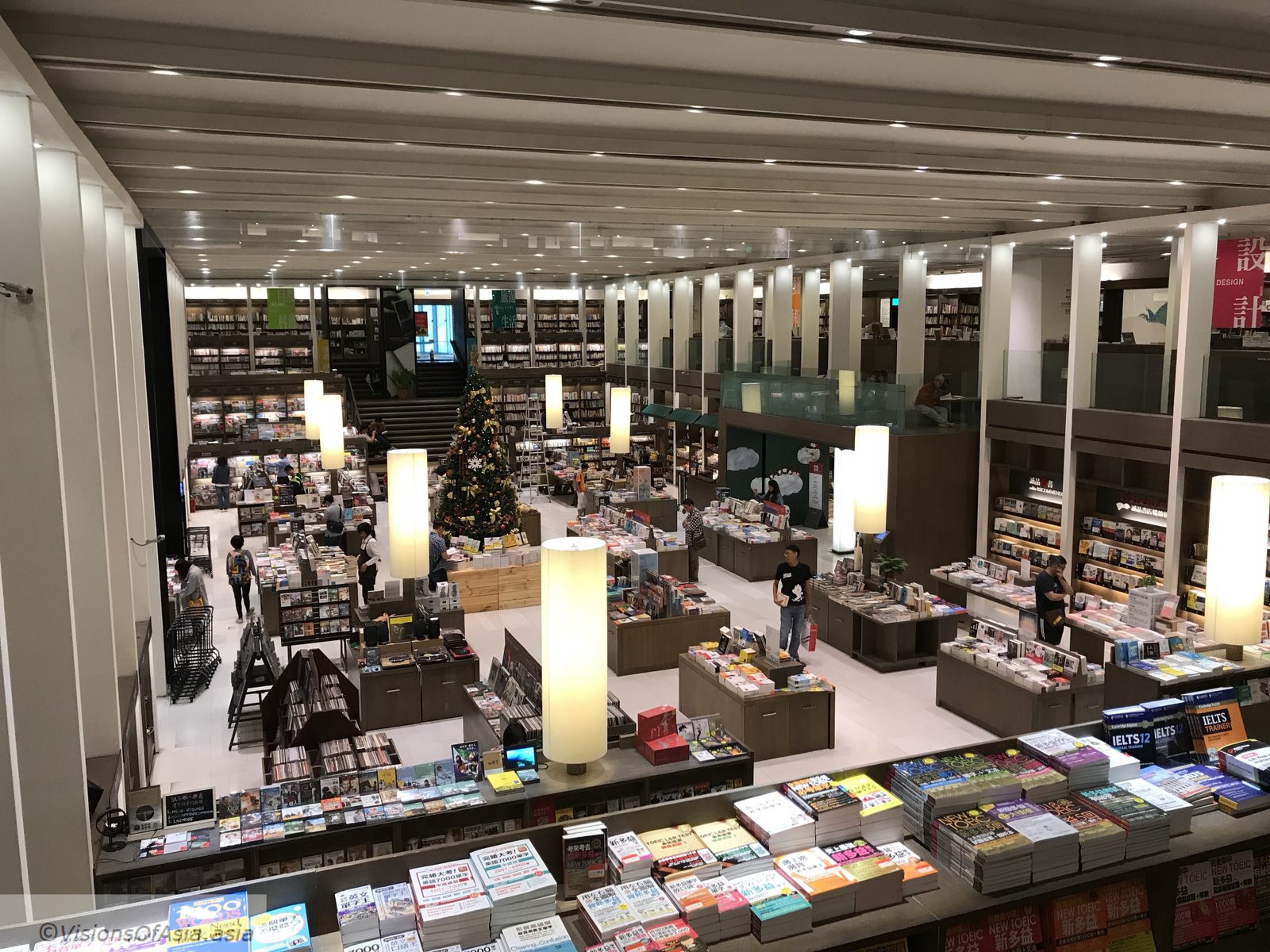 Most of the books are in Chinese, however, with just a small section (from where I took the pic) which is dedicated to foreign books. Some English-language books are also interspersed in other areas though.
A place to live
The concept of a bookstore as a place to read books and where to basically live and let live, is not new nor is it exclusive to Taiwan. When I used to live in France or Belgium, the FNAC was a similar place, where people could read books even if they did not buy them. Where Eslite pushes the concept further, it is in foreseeing even places where you can sit down and read or even take a nap. Some people, like the man below even take out their shoes to be more comfortable!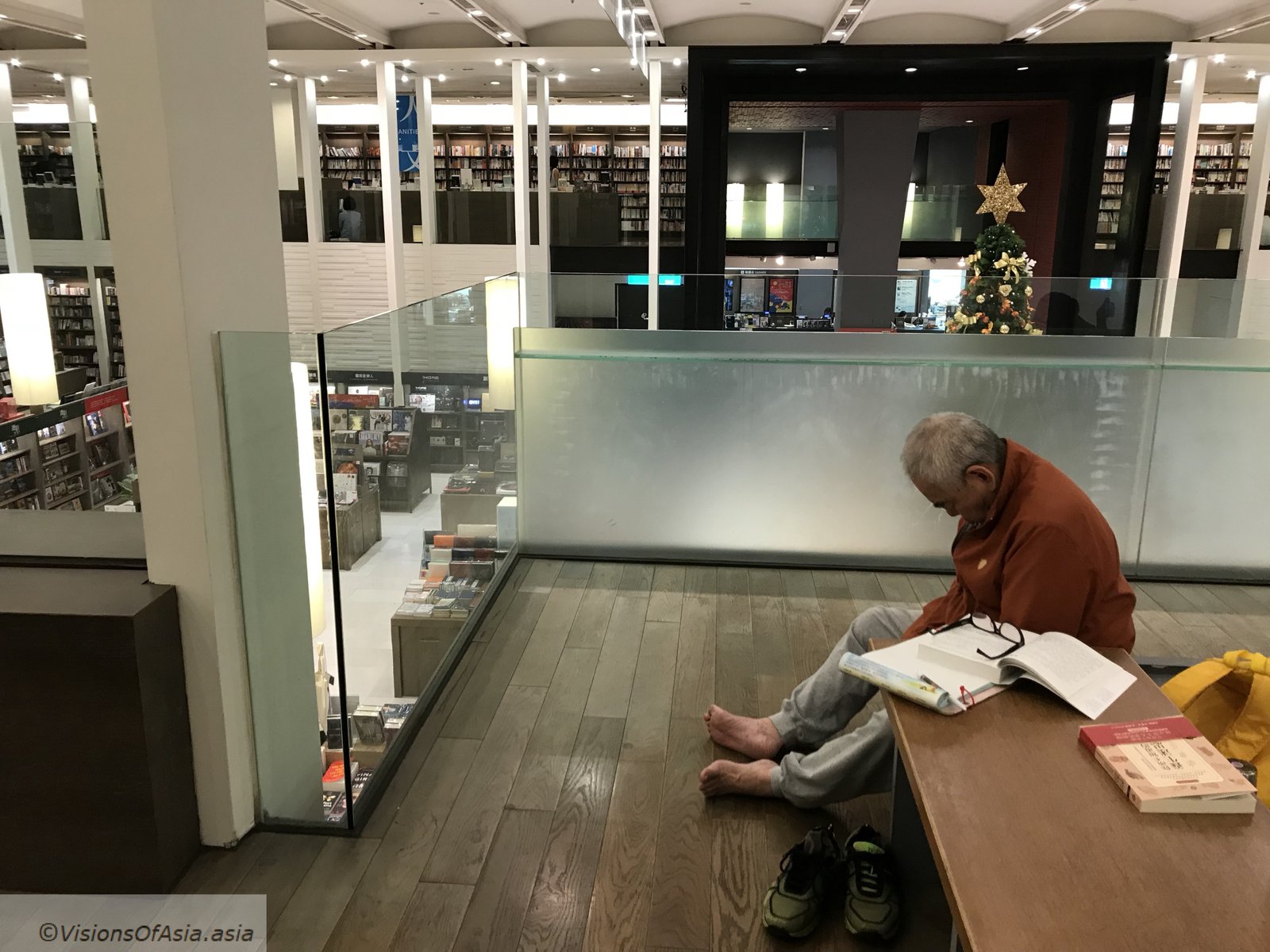 When a bookstore translates a different philosophy of life
In short, there are more chances of finding an English-language book in that single bookstore of Taiwan than in 90% of the bookstores in Hong Kong. For a country that does not have an English culture at its basis, it talks realms of the (voluntary or not) rejection of English in Hong Kong.
The approach is also very different in malls, where you can actually sit down and relax instead of being only obliged to buy stuff or consume something. On the long term, Taiwan may seem more laid back, but its people are certainly happier than hongkongese.
A bookstore as a place to live: the concept may seem strange, but it is probably also translating something more deep. A different philosophy of life.