As you may have surmised from my instagram, I am in Korea right now. However, on the way, in the Asiana plane, there was a moment the travel turns to magic…
It was the moment sunset shined over the winglet of the A330, while the moon rose in the background. I didn't have my camera with me, so I had to use my IPhone, but the picture is surely in itself magical.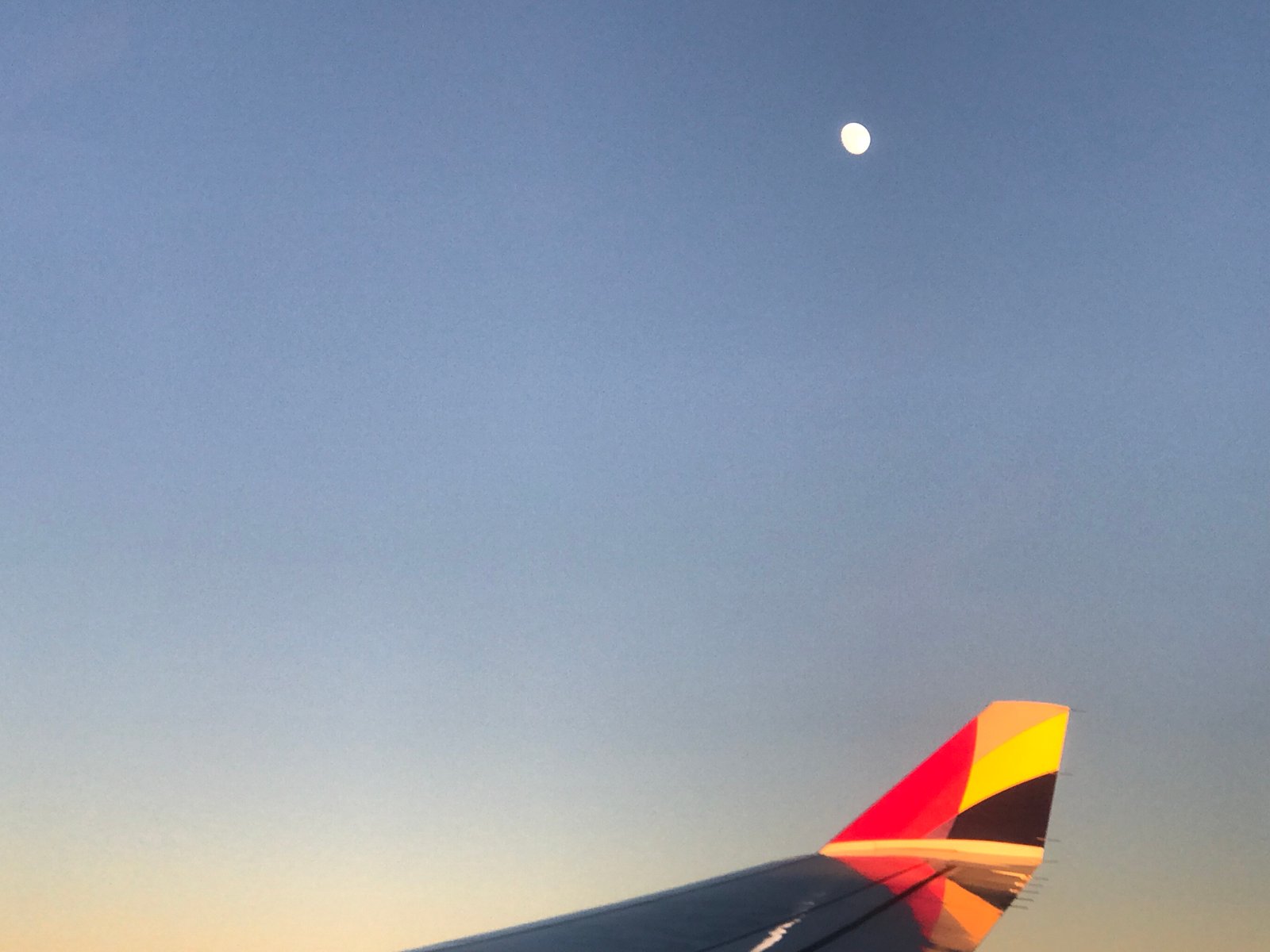 And another one showcasing the delicate reddish tones of sunset…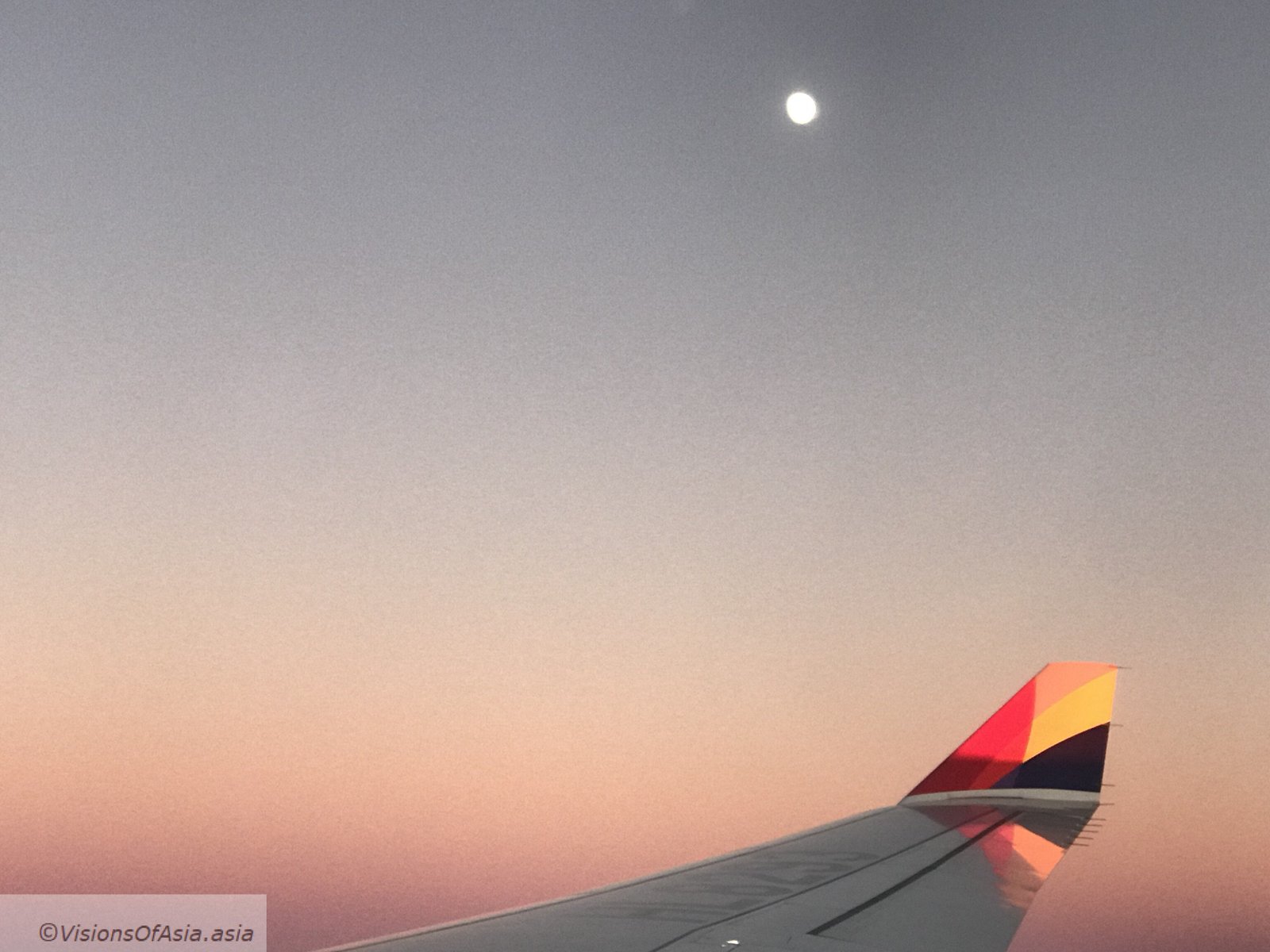 I guess travelers live for these moments, where everything aligns for a lovely moment and a lasting memory.