This slideshow requires JavaScript.
Wat Sanam Chai, a temple in ruins in the city of Suphanburi, is an interesting visit, far from the throngs of tourists in the neighboring Ayutthaya.
Suphanburi is a city of historical significance as it is located on the direct pathway for invading armies from Burma. That's why a number of battles were fought on those grounds, and Wat Sanam Chai is a reminder of one of these battles.
A mausoleum
Wat Sanam Chai nowadays is in ruin. Originally built as early as 1203 AD, the current ruins date back to the Ayutthaya period. The main feature is a sort of tumulus, or pagoda, originally thought to have been 70-80m high. In 1961, during restoration works at that pagoda, human remains and ashes were found inside the tumulus. It appears that beyond being a temple, it was also the resting place of warriors who had been killed during the frequent clashes with the Burmese armies. Several battles were fought with Burma in this province in the Ayutthaya period. The symbol of the province is, after all two war elephants fighting…
Peacefulness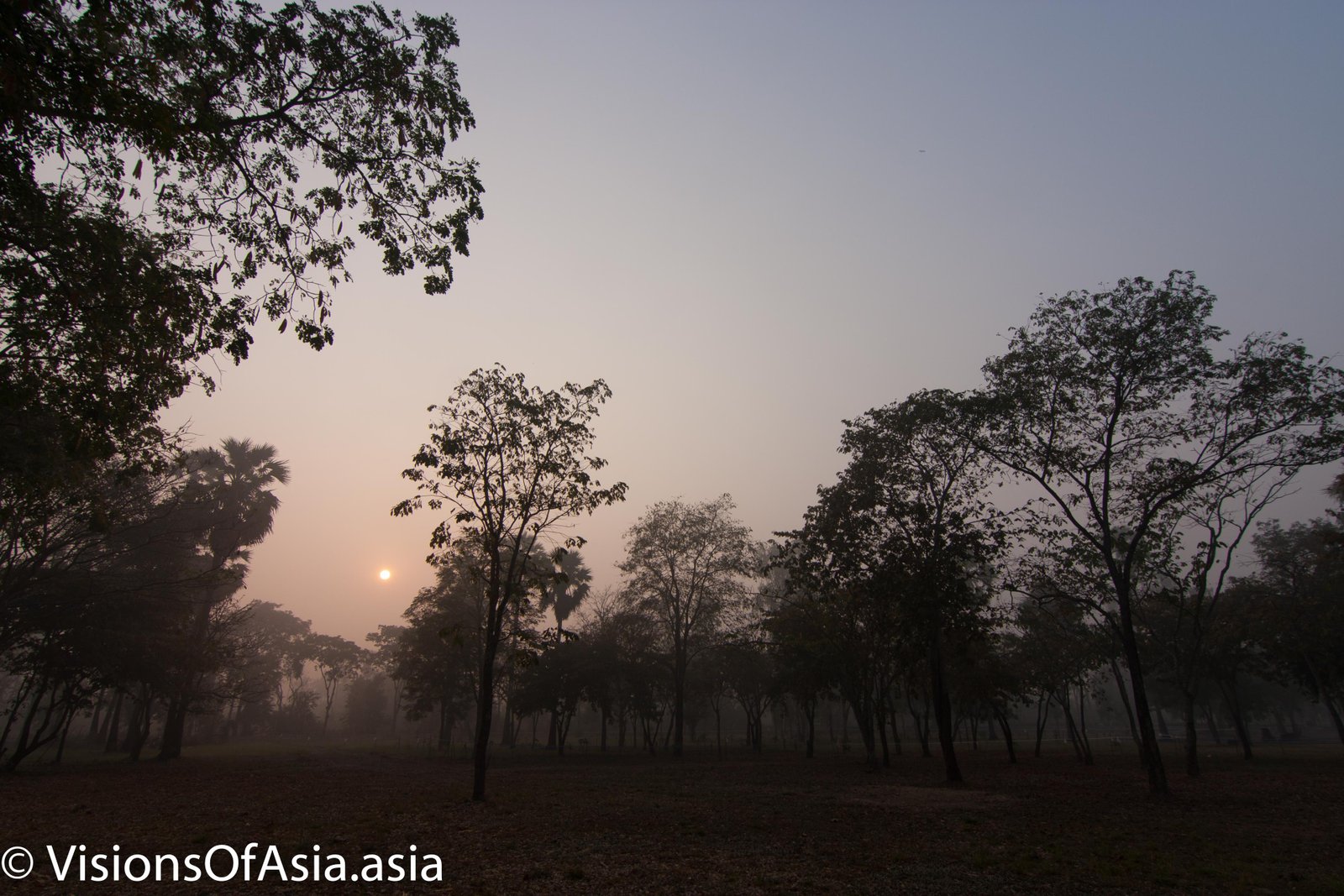 Where Ayutthaya has too many tourists for its own good, Wat Sanam Chai appears to be out of time itself.
Peacefulness imbues this place, mainly because of its remoteness and the lack of visitors. However, the presence of some Buddha statues do remind that this is still  a place of worship for Buddhists. You should also remember it is a place of rest where dead warriors lie. Just let the peacefulness imbue you and think about the centuries of history and war about which these ruins talk in their silence.
How to get there?
Several ways, the train being the most inconvenient. You are better off if you can drive or have a driver take you there. As this place is a bit off the track, you will have to follow the google maps provided below to reach the ruins. It is not far from the main highway from Bangkok, but you must have nevertheless to make  a dangerous u-turn on the highway…
Ideally, this visit would be combined with the artisanal drum-making village of Ekkarat, and a tour to Ayutthaya.