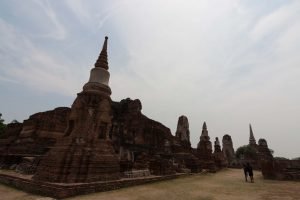 One of my preferred cities in Thailand was Ayutthaya. About one hour drive from Bangkok, it exuded history at every angle. Although a very touristy place, it is also a place which contains an extraordinary calm and peacefulness, far from the bustling Bangkok, for example. Contributing to that feeling is probably the numerous ruins that fill the city, the peaceful gardens and the feeling that life is somehow stopped.
The ruins of Ayutthaya
After its destruction by Burmese armies in 1767, and the horrors and destruction committed during that sack, Ayutthaya never recovered its original place of capital of the Siamese empire. A marking memory of the destruction can be found in the rows of beheaded dancers.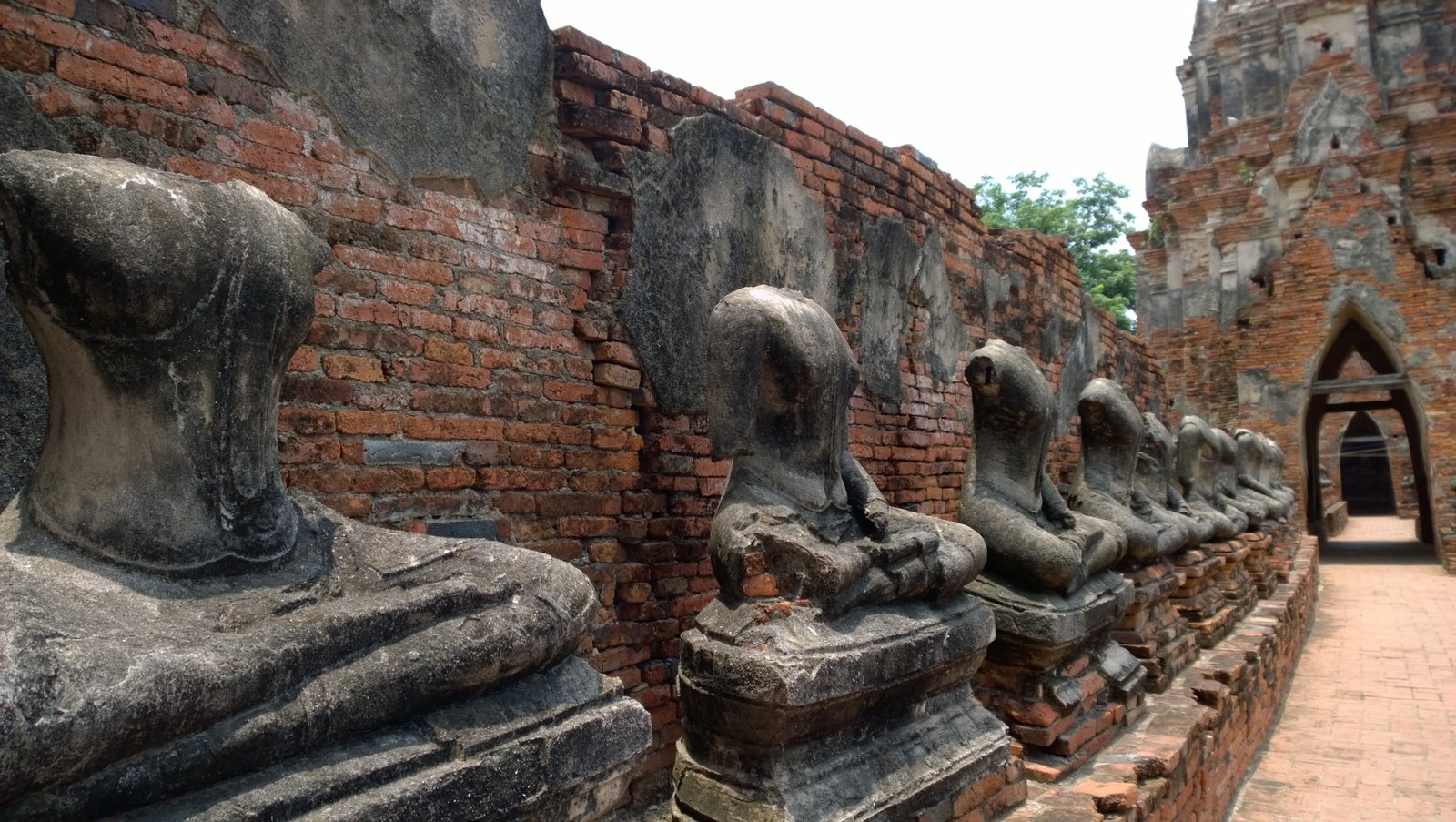 You wonder if the peace you find in that city is not also some heritage of its bloody history. Where ruins and walls cannot be silent enough to remind you about the past destruction and sorrow which took place in that city. History is mixed with current day life and at every angle you see a scene that takes you back to the past.
What to do in Ayutthaya?
Nowadays, it is lovely to visit to see the remnants of the architecture of the Siamese XVIIIth century, as well as some traces of the past violence, such as the beheaded dancers. With the short distance from Bangkok, it is perfectly suitable for a day trip. Nevertheless, I should warn you never to ride the elephants. These animals are tortured to serve as tourist amusement tools, and you are definitely not helping them by helping to perpetuate this industry.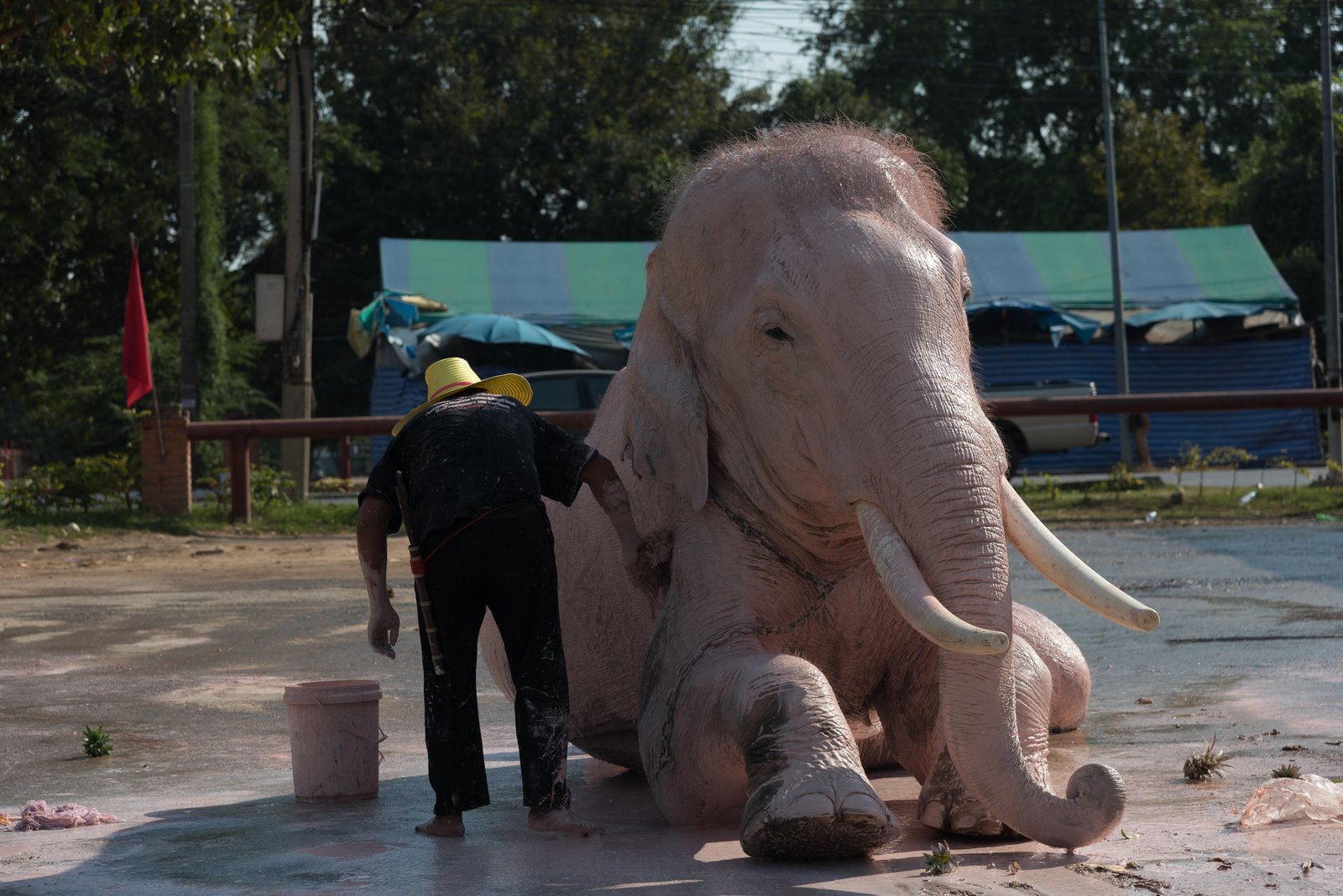 When you have five minutes and want to relax, you may go and have a coffee at Iudia on the river, the lovely coffee shop and guesthouse facing the ruins of Wat Phutthaisawan.
To get there, you can either take a bus or a boat (with the caveat that transportation in Thailand is absolutely haphazard and roads extremely risky). Train is not recommended for the sheer discomfort and time it takes to get to destination. Self-drive might be safer, provided you can handle the adventurous Thai traffic.