Since the start of the protests in Hong Kong, policemen have been seen on several occasions taking out their guns and in at least two occasions, shooting protesters. The actions which lead to impressive footage or action scenes must not lead us to forget that "context is king" when guns come out in Hong Kong.
A crazy chase in Mongkok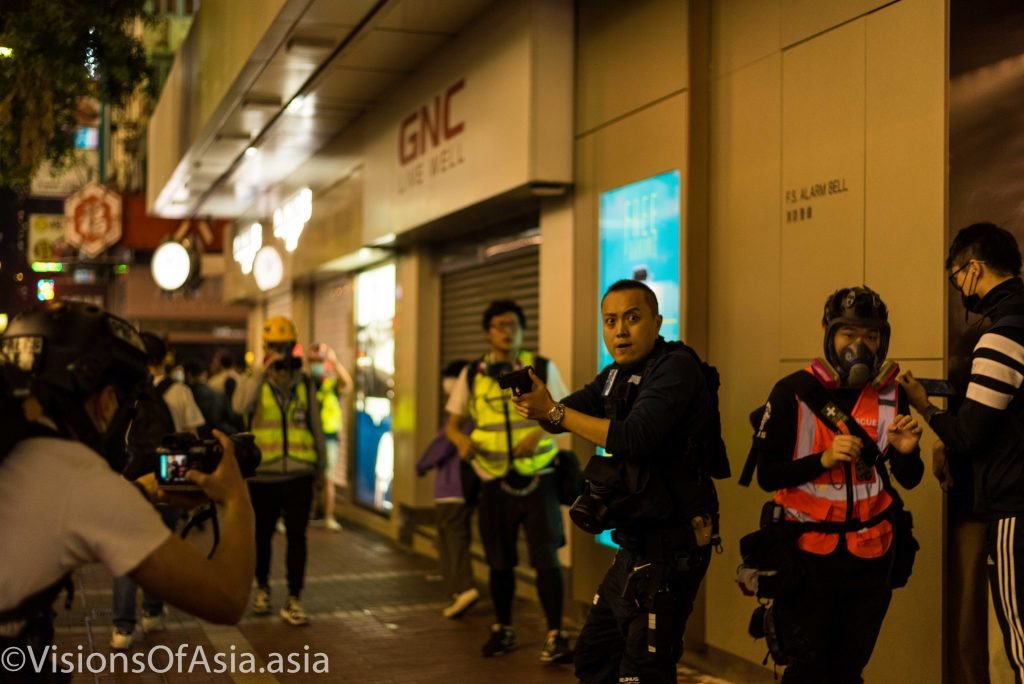 In the latest incident of this nature, during the protests of 29 February 2020, a policeman could be seen pointing his Sig Sauer pistol on journalists and protesters in Sai Yeung Choi South street, in the rowdy area of Mongkok.
Obviously, some pictures were then widely shared on reddit and social media, purporting to show the policeman as a wild crazy goon pointing his gun to civilians in every direction.
But those pictures told only half the story. I cannot tell how this policeman got isolated, as when I arrived, he already had his gun out and was trying to find a way out. But my video shows he was being hounded both, by press (and I was part of the pack), and by protesters who threw water bottles. Does a water bottle justify taking out a gun? I don't think so.
An arrest
As the lone policeman arrived near to a police cordon, one single individual was still giving chase when he was restrained by what appeared to be an undercover policeman participating in the chase.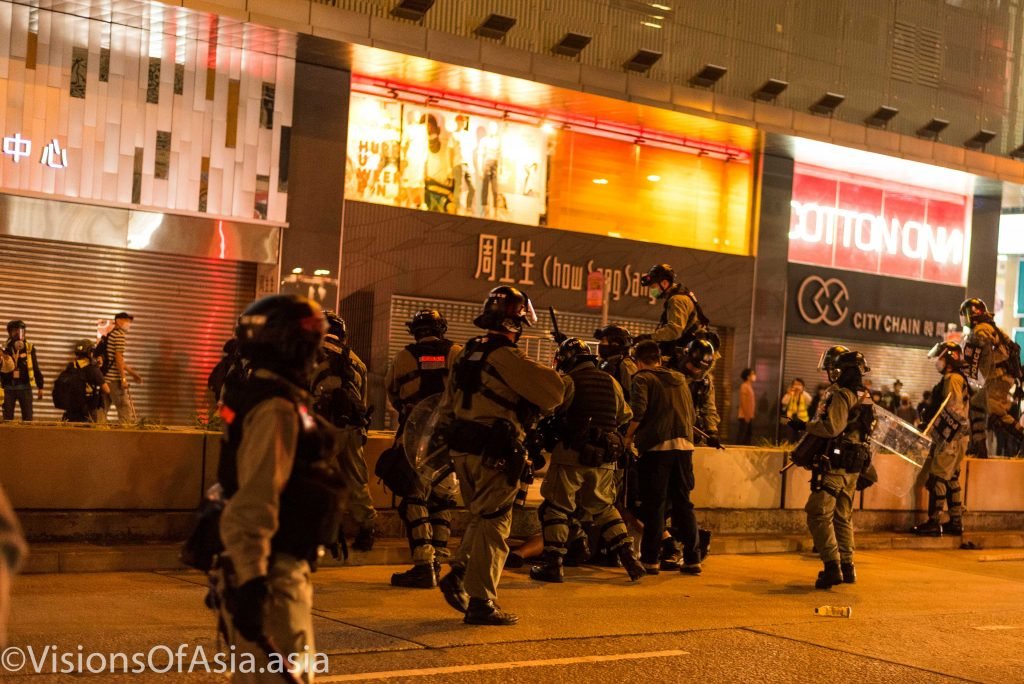 In short, pursuit and chase there was, but risk for life, clearly there was not. But you can see protesters unfazed by the gun, continuing to throw objects on the policeman or chasing him all the way on Nathan Road. This kind of behaviour is what brought up several incidents of policemen shooting protesters in Hong Kong (luckily nobody died so far).
October: molotovs vs guns
In one of the harshest confrontations between police and protesters, October 1st, 2019 saw many incidents of policemen taking out their guns. I was present on a similar incident in Wong Tai Sin.
There had been some clashes around the Wong Tai Sin police station, and at a point, riot police made a sortie and chased for protesters. Advanced elements made a couple of arrests but were immediately set upon by protesters who sought to free their comrades. Bricks and molotovs rained on the police who took out their guns to try and keep away the protesters. According to some reports, one shot was even fired at the location, but I did not notice it.
Guns out in Wong Tai Sin on October 1st, 2019
The video shows clearly that the police were receiving bricks and even molotovs that almost hit one of their prisoners.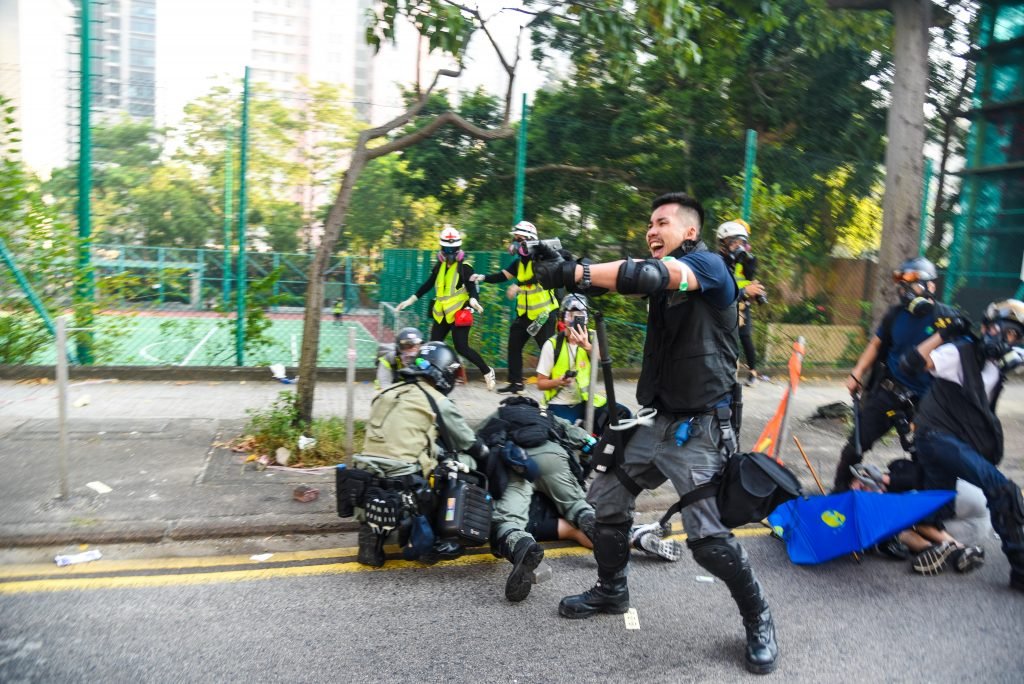 However, most medias only showed a variant of the above still image. And of course, protesters attempted to portray the officer as some kind of maniac.
Still, as in the previous case in Mongkok, this situation happened because, against any good logic, a small arresting unit moved ahead about 100-200 m away from the mainstay of the riot police unit. In general, almost all occurrences where the police take out guns happen in cases where arresting officers get isolated after taking off behind protesters.
Training and restraint
Two issues emerge from this : firstly, the main issue with Hong Kong police is one of training, where the use of handguns is often seen as a quick resort in case of riot. Lack of proper training or discipline is also what gets these policemen isolated.
The second is the lack of personal restraint, as policemen take their guns out too easily, and often as a disproportionate response when isolated. In Europe, for example, police take head on otherwise more dangerous projectiles than water bottles, yet never take out guns.
As the Hong Kong protests extend into 2020, signs are increasing that the lessons of the past few months have not trickled down into better operational procedures for the Hong Kong police. Nor have the protesters learned to take better care of their own safety (when facing a gun, stand down!).