Since about August 2019, the Hong Kong Protests have incorporated targeted vandalism as part of their modus operandi, as well as targeted violence towards police foces. Often directed towards the MTR, the local metro, or against mainland-related companies, the issue of "redecoration" as protesters rebaptized these acts sometimes leave uneasy.
The Beginnings: MTR shuts down stations to impede protests
The "redecorations" have started targeting the MTR since around August 25, when protesters started targeting the railway corporation after the latter shut down several stations along a planned protest in Kwun Tong. The fact that the protest had received a letter of no objection and was thus allowed by the police, just served to compound the anger of protesters. You can see it in this Periscope video.
Initially, vandalism only targeted MTR stations, with ticketing machines and turnstiles being destroyed. In the beginning, protests against shops would limit to affixing stickers on their windows.
On the earlier days, arson at MTR exits was extraordinary and warranted huge attention from medias, as they were quite exceptional.
The Growth of Wrath
As months passsed, from vandalizing turnstiles, the protesters moved on to target more important targets and passed also to arson.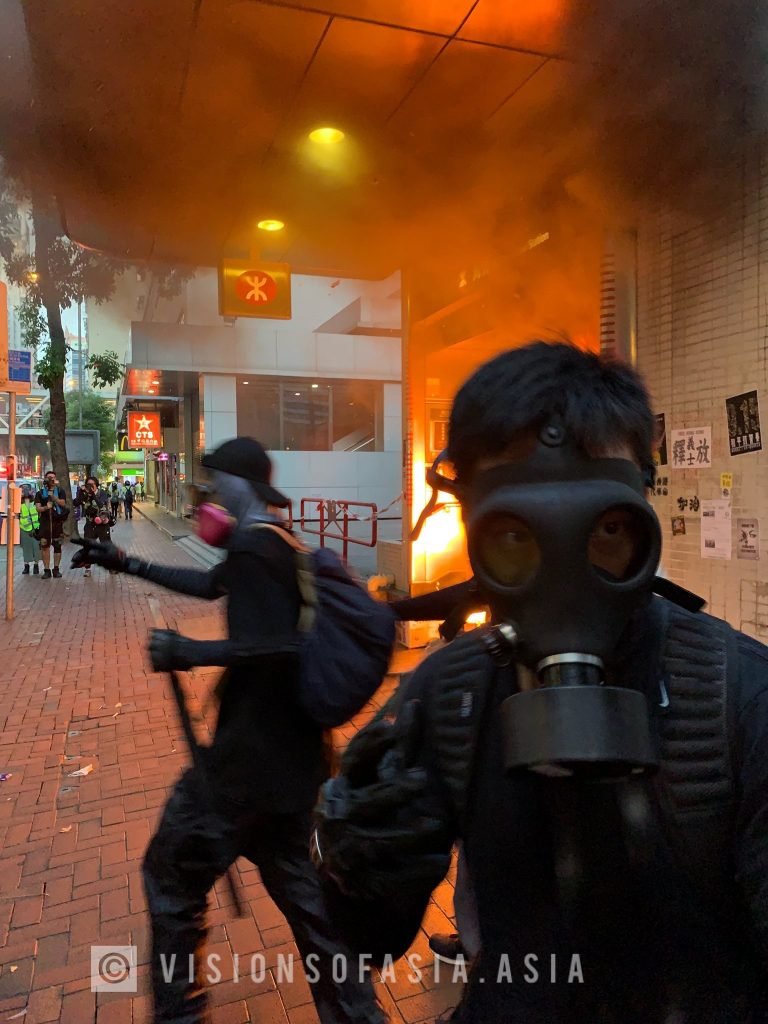 And arson became more and more prevalent as mode of fighting. To the point that protesters deployed huge efforts to try to set on fire MTR exits made of… concrete.
Along with the arson, came more and more developed manners of using molotov cocktails.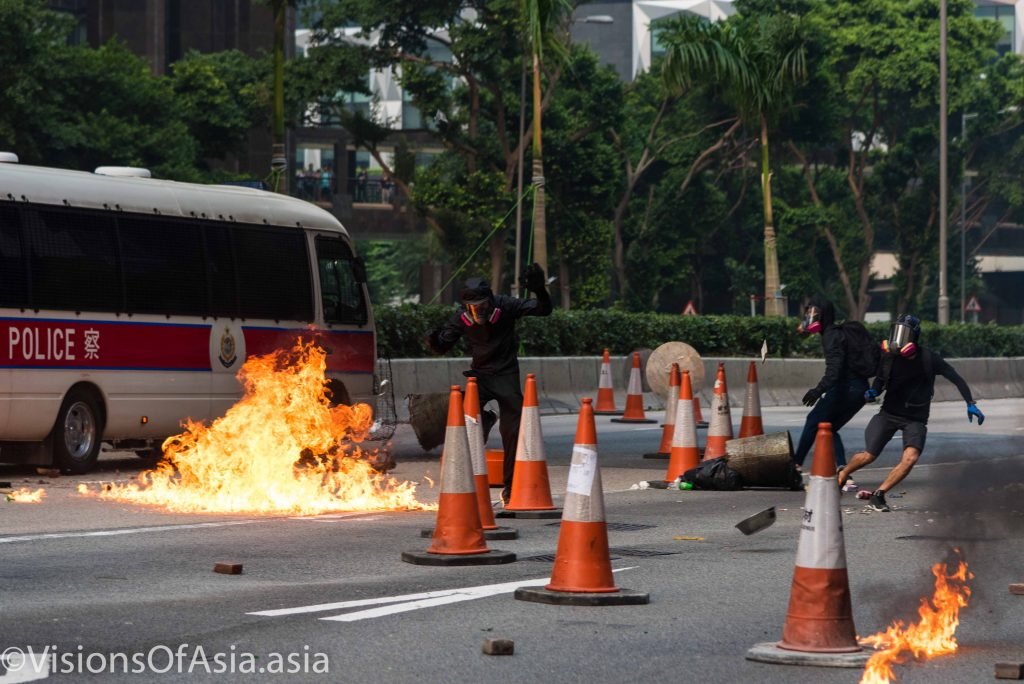 This became the weapon of choice used against the police, rarely directly, mainly because protesters seldom came into direct contact with pursuing forces.