On day three of my stay in Japan, I headed to Ueno park. To be completely honest, I had been there the day before, where I managed to shoot already some pics. The main highlight of the day was finding a cherry tree starting to bloom in the middle of December. The whole Ueno park offers a study in contrast ranging from blooming sakura to red maple leaves.
Climatic change?
The habitual season for cherry blossoms is around April to May. Here, we are at the beginning of winter and seeing cherry blossoms flower in December is pretty unusual to say the least. It must be also said that winter has been pretty mild so far in Tokyo. It should also be pointed out that sakuras are forecasted to be blooming as early as 15th of January in Okinawa, for example.
At any rate, the sakuras attracted a lot of tourists who were visiting Ueno park. Some were respectful, others pulling down the branches to make sure they were in the picture with them.
Photographically, shooting sakuras in front of a local shrine was the perfect way to suggest Japan and all its loveliness.
Contrast with Autumn colors
The real interest of seeing sakuras blooming was when you contrasted that to the fiery red maple leaves seen further in the Ueno zoo park.
If you are a photographer who is not living in a tropical country, then you know that the razing winter sun provides light of an exceptional quality and this is true again in this case. The razing light showcase the delicate texture of the leaves in this picture.
At the same time, Japan is unique in providing you both the colors of autumn and the loveliness of spring. Where else can you have blooming flowers by the side of autumn leaves?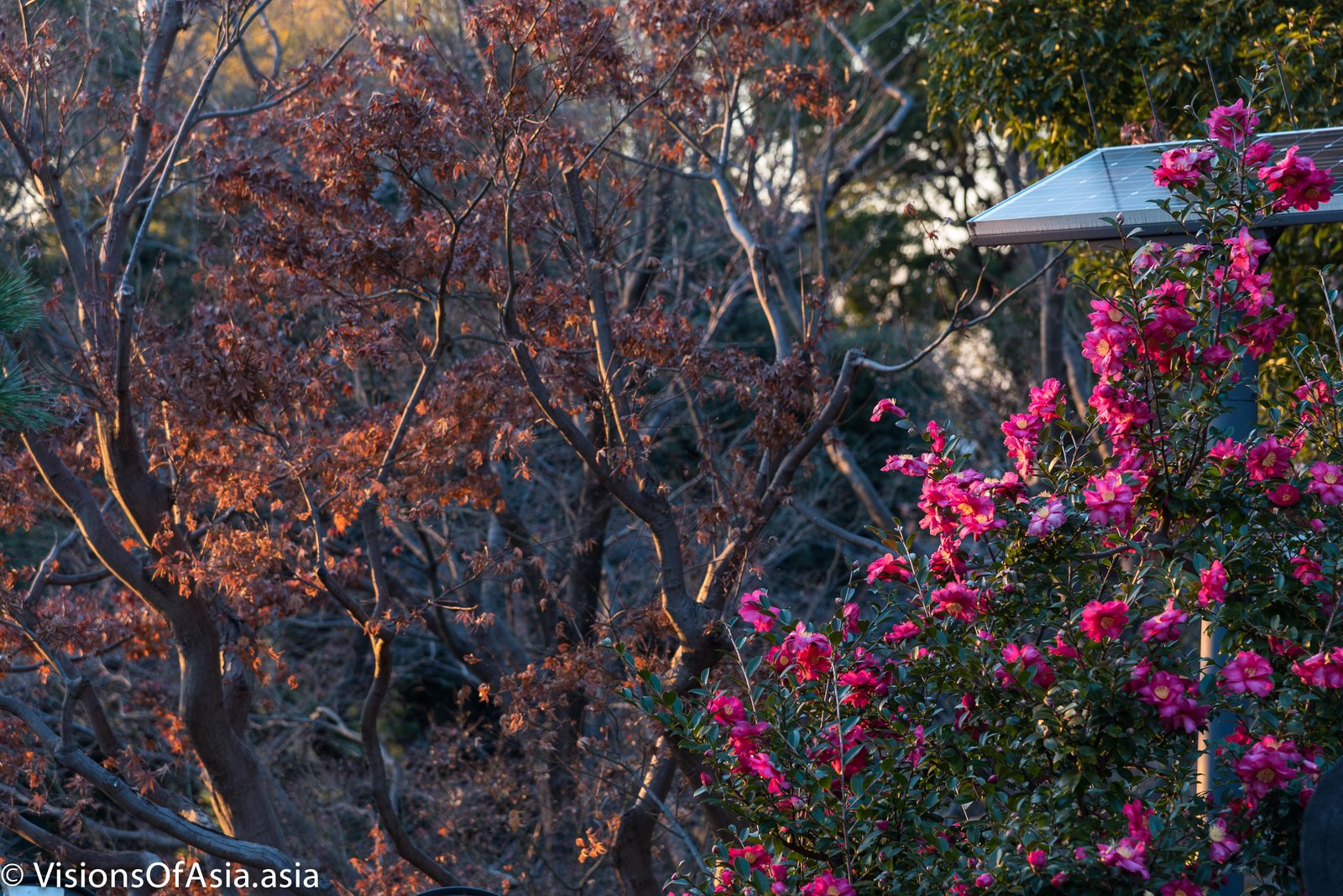 Winter light is ideal for portraits
At the same time, winter light is perfect for portraits, as the light is soft and gives a special glow on faces. Using shadows, I managed to take an interesting portrait of my daughter among the toris of Ueno Park.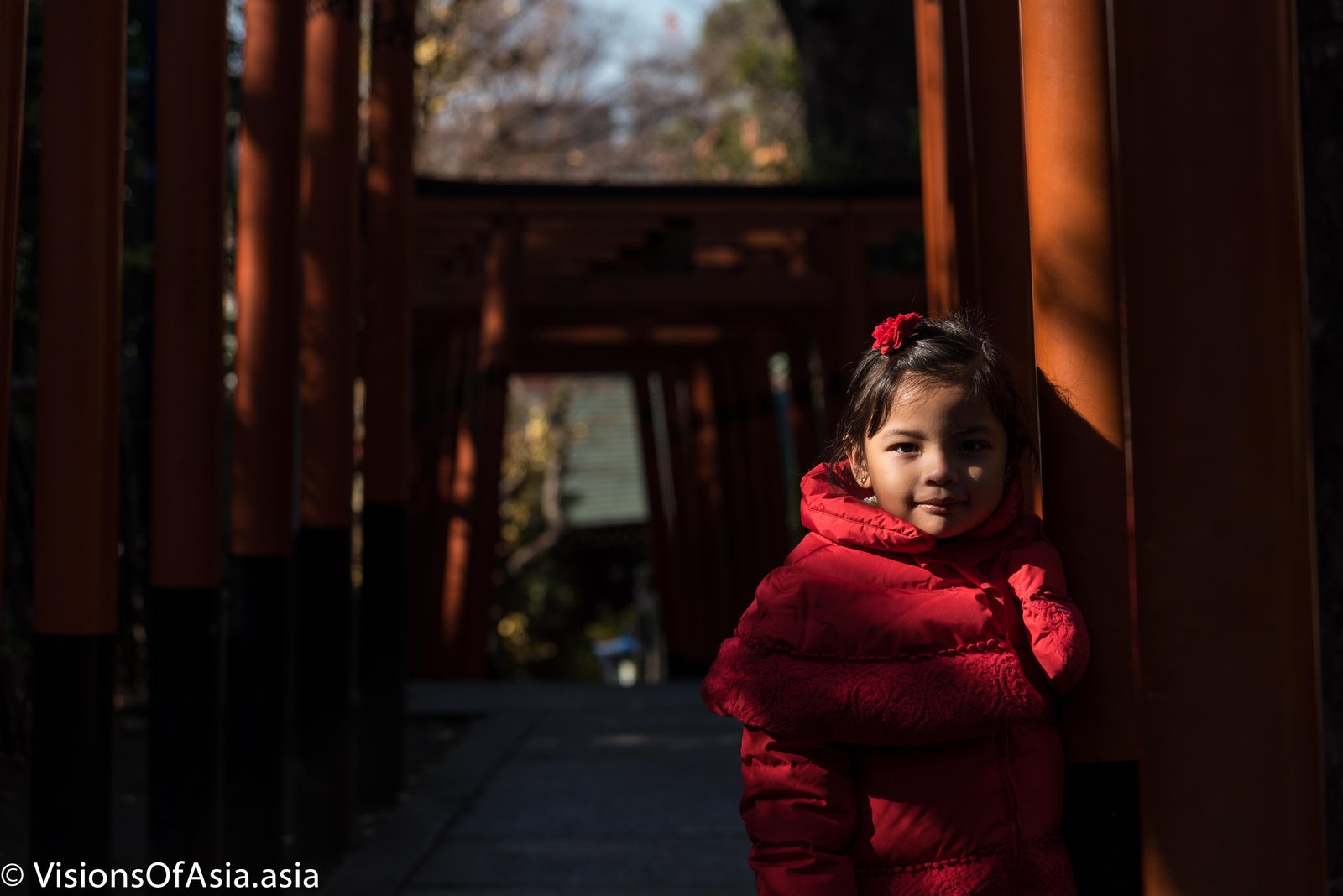 Further, on the way to Ueno zoo, you can find lovely stone gates which offer an interesting pattern shot.
Ueno park: a place to visit in Tokyo
Tokyo has many parks, but Ueno park has the peculiarity of presenting both, the traditional Japanese characters with a local shrine and some lovely and interesting contrasts in seasonal pictures.
Do not miss the local shrine either! Called Kaneji, it is interesting for the lovely sunset light in the evening.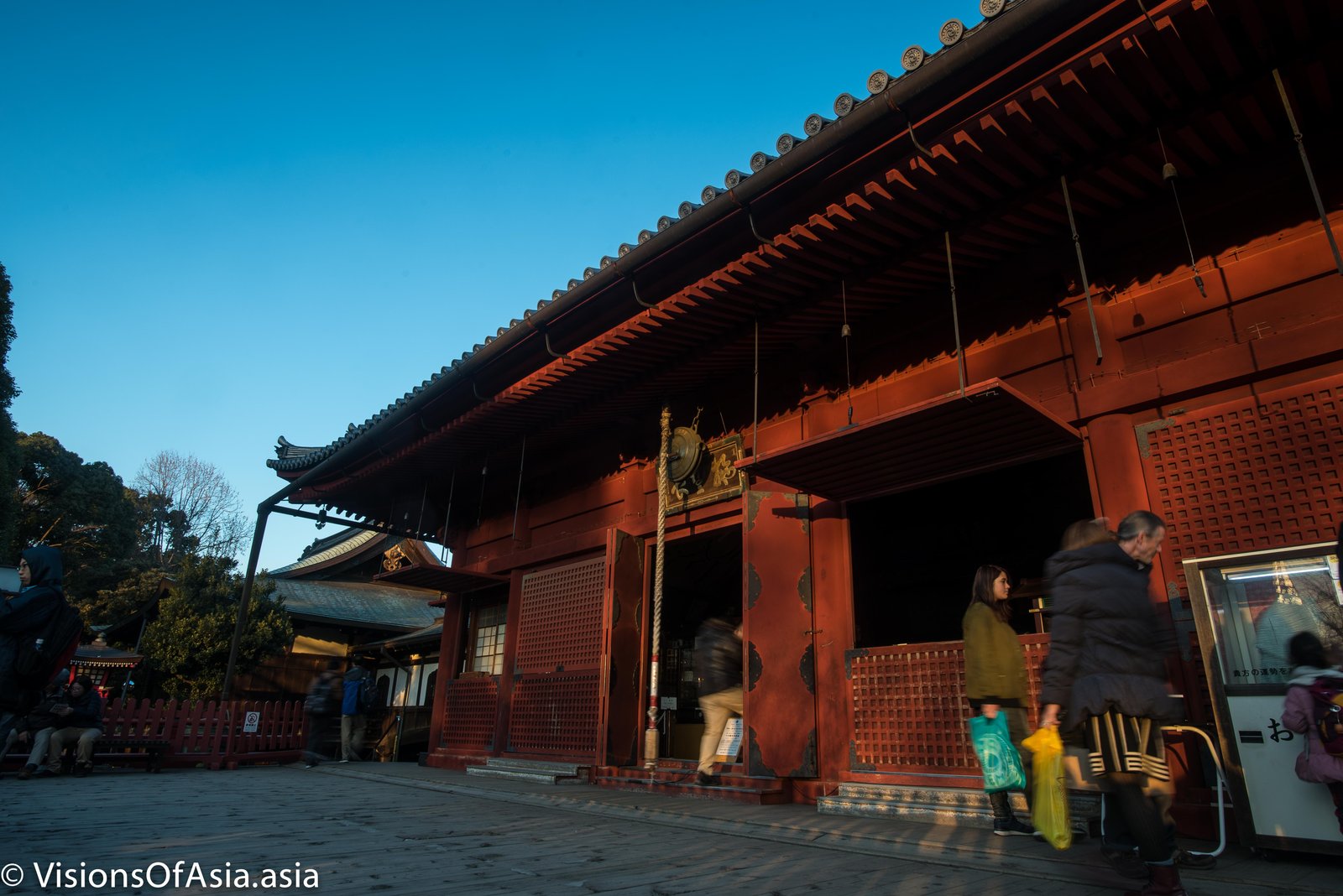 The most interesting part is probably their selling lucky charms with a "hello kitty".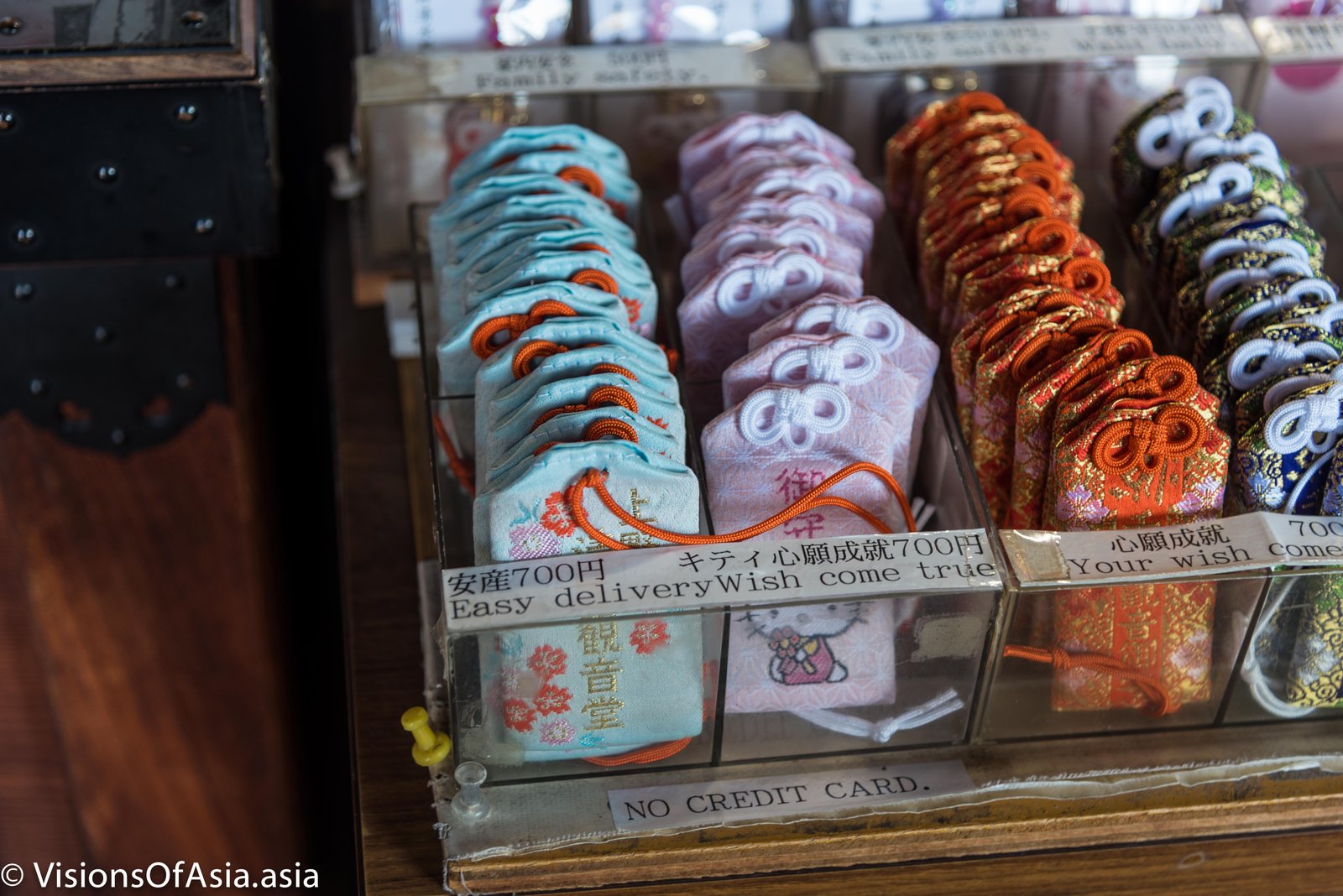 In short, Ueno park is a lovely subject for pictures. If you are in Tokyo, don't miss visiting it!
How to get there?
Of course, the answer depends from where you are. But the safe bet is to get down at Ueno metro station which you can reach with either the Hibiya or the Ginza lines.