Ah, Pak Khlong Talad! This flower market was an island of poetry in Bangkok. Especially around Valentine's day, it was a hub of beauty and of happiness.
Flowers, activity and friendliness
A bustling flower market, most active at night time, Pak Khlong Talad was a favorite destination for tourists. With its colorful flowers and its welcoming vendors, it was one of the most charming aspects of the Thai capital.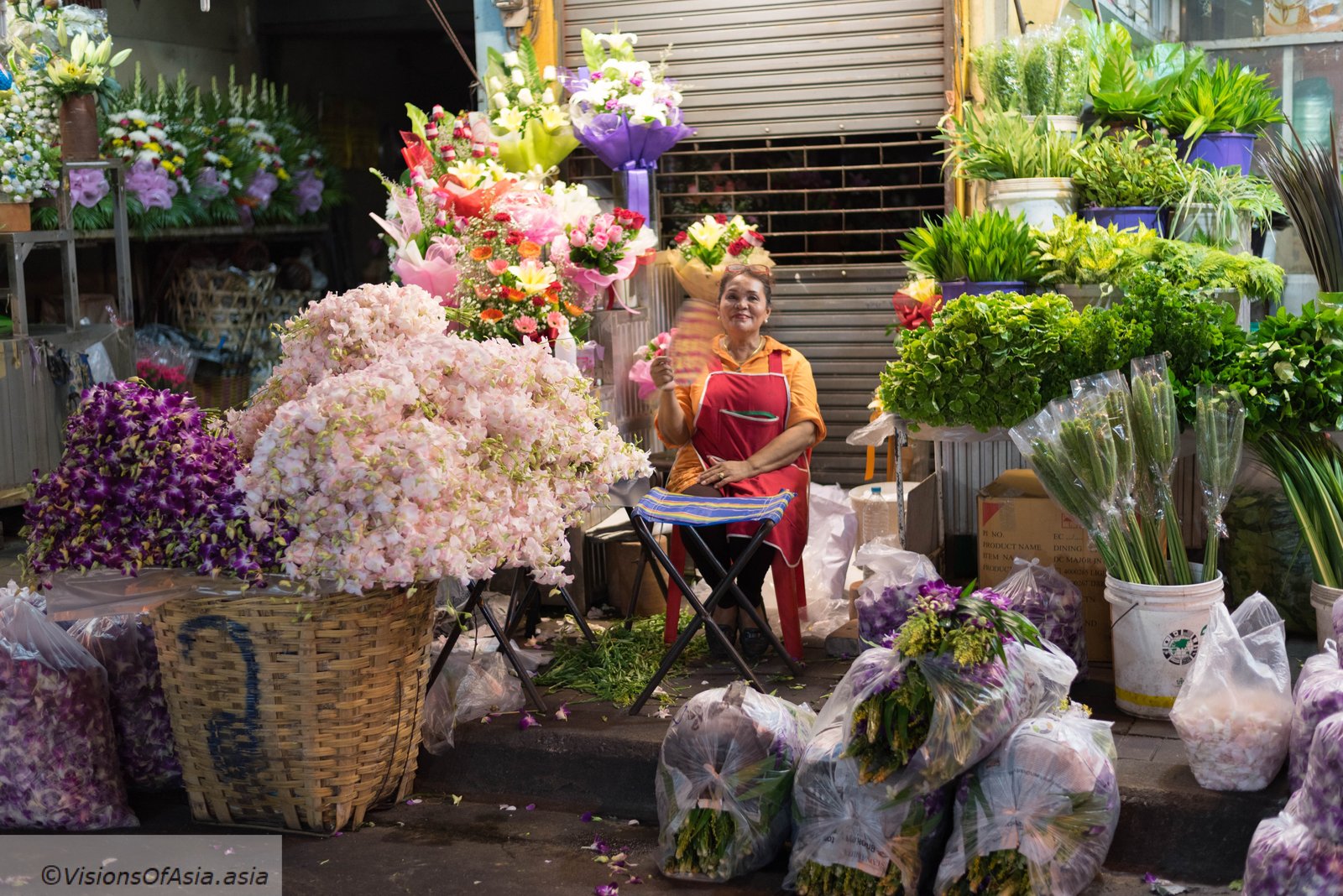 The vendors themselves, as they sold mostly to Thais, had no incentive whatsoever to cheat or scam tourists. On the contrary, they certainly appreciated the interest of the few Westerners who took the trouble of coming and witnessing this typical market.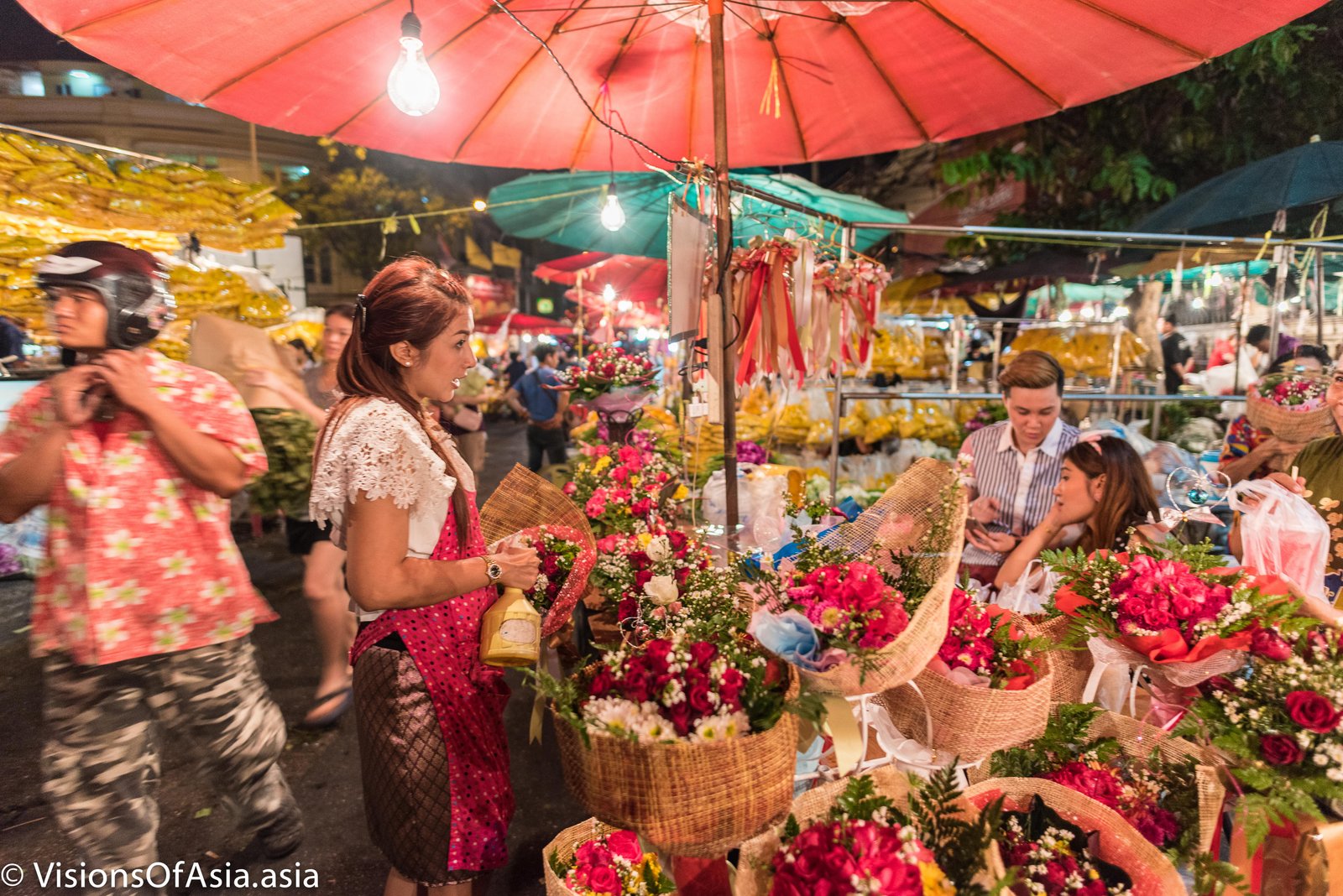 The end of Pak Khlong Talad
In 2016, once again under the impulse of the Thai junta Pak Khlong Talad was shut down. In a matter of weeks, and despite the protests of the merchants, the market was shut down.
This, despite the fact that cleanliness was not really an issue compared to other roadside food markets. Vendors had expanded onto the street, but that made for a lively, colorful and beautiful market.
Yet, the Junta and the Bangkok Municipal Administration were relentless in their drive to push out the vendors of Pak Khlong Talad. Some late protests took place by unhappy vendors, but eventually, they all had to close their stalls and move away, either to neighboring buildings, or to other areas of Bangkok. As a result, what was left behind was a large dark and empty street.